The Future Of Marijuana Policy: Midwest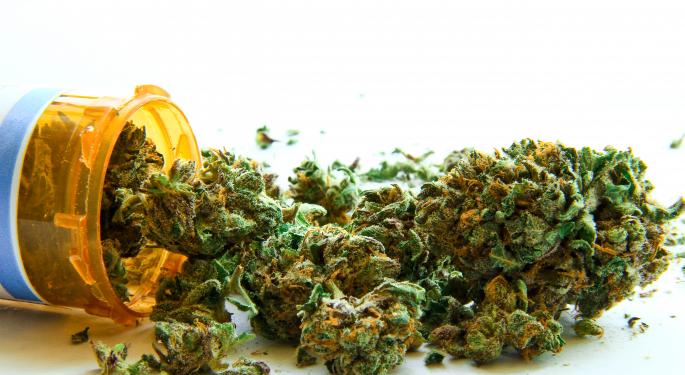 The Midwest is another focal point in the battle for legalized medical marijuana. Michigan is the only state in the region that allows the use of medical marijuana, but Illinois is in the midst of implementing its new law that will allow limited use for qualifying patients.
Leading marijuana financial analyst Alan Brochstein told Benzinga that the implementation of medical marijuana in Illinois will help to decide the future for the rest of the region, adding that, "all eyes are on Illinois."
Check out the list below to learn about the pending legislation or ballot initiative hopefuls in the Midwest.
Nebraska (Medical)
There is a petition going around the state of Nebraska to have a medical marijuana initiative on the ballot in November, as well as a bill that has been introduced with the hope of legalizing the medical use of hemp-oil extract.
NORML Nebraska, the group circulating the petition, will need to get approximately 125,000 signatures by July 1, 2014, for the initiative to make it to the ballot.
Related: The Future Of Marijuana Policy: Southwest
Ohio (Medical)
Voters in Ohio have until July to gather 385,000 signatures if they want to see The Ohio Cannabis Rights Amendment on the ballot. The constitutional amendment would legalize the use of marijuana for medicinal purposes and also would authorize the production of industrial hemp.
Pennsylvania (Medical)
Republican Senator Mike Folmer introduced the Compassionate Use of Medical Cannabis Act, which would legalize the use of marijuana for medical purposes. Folmer was once opposed to medicinal marijuana, but since being diagnosed with non-Hodgkins lymphoma in 2012, his opinion has swayed after seeing firsthand the impact that medical cannabis could make on his constituents.
Though this bill is projected to pass in the legislature, Governor Tom Corbett (R) has promised to veto unless the federal government changes marijuana's classification as a Schedule I substance.
Wisconsin (Medical)
A medicinal marijuana bill has been introduced to the Wisconsin legislature, but it is not likely to pass.
*This is part three of a five-part series that covers every region of the United States. Check back soon to see pending legislation/ballot initiatives in the South.*
Posted-In: Alan Brochstein Illinois marijuana marijuana reformAnalyst Color Politics Economics General Best of Benzinga
View Comments and Join the Discussion!