Brian Sozzi Reveals The Reasons Behind Twitter's Success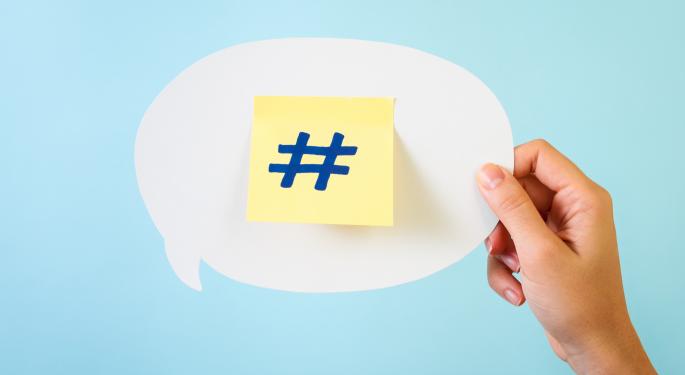 Brian Sozzi, CEO and chief equities strategist of Belus Capital Advisors, revealed the keys to Twitter's (NYSE: TWTR) success in an article in Men's Health.
Following the SXSW conference in Austin, Texas, Sozzi shares Twitter's Vice President of Product and Revenue Kevin Weil's four main reasons why the company has done so well.
Brian Sozzi emphasized the company's uniqueness in the first bullet, noting that Twitter "follows a secret code." Weil commented that Twitter is "public, live, conversational, and widely distributed. Everything we're doing now and in the future is in service of those things." Weil added that the innovation of Vine last year has aided in this uniqueness and has "almost become its own sort of art form."
The second key, "The brains behind the brand break a sweat together," highlight's the company's ability to roll out new features at a "lightening-speed" pace. Sozzi reported that Twitter's headquarters has "highly active athletes," including Weil, who runs eight to 12 miles in the morning. Belus Capital's CEO explains that morning runs with coworkers aids in the company's fast-pace and high-energy environment.
Related: Google Honors Activist Dorothy Height & Her Contributions
With technology changing so quickly, Sozzi applauds Twitter's third key to success, where "They strive to stay ahead of the tech curve." Weil commented that the world "is massively different than just 7 years ago because we each carry in our pockets an always-on connection to the rest of the world." Twitter's VP of Product and Revenue predicts new forms of Internet-connected sensors and devices, including wearables.
Sozzi ended with his fourth point, "They can't function without collaboration." He noted noted that Twitter became so popular and successful due to the company valued collaboration.
Weil said, "We work every day to create new experiences for hundreds of millions of users, and it's important to be bold, to be willing to suggest and defend big ideas. But it's equally important to have the humility to ask questions, to welcome others challenging your ideas, to look honestly at data whether it supports or refutes your idea, and ultimately to learn from our users."
Shares of Twitter closed at $50.92 on Friday.
Posted-In: Belus Capital Advisors Brian Sozzi men's journal SXSWAnalyst Color News Management Tech Best of Benzinga
View Comments and Join the Discussion!