Netflix Could Lose 'House Of Cards' And 'Orange Is The New Black' In 2015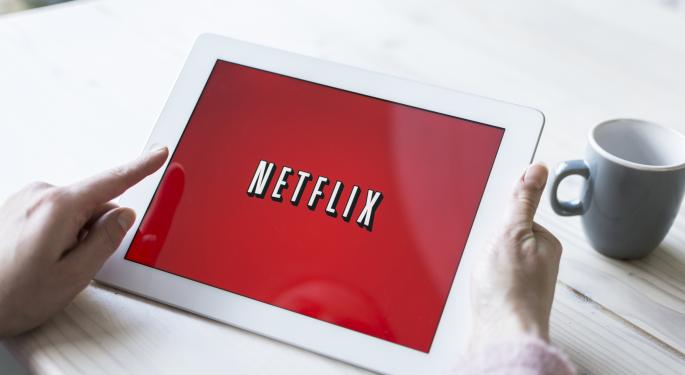 Could Netflix (NASDAQ: NFLX) survive without its two most critically acclaimed dramas?
The short answer is "yes" -- but it could be more difficult for the firm to achieve its long-term goal of becoming HBO faster than HBO can become Netflix.
Given that risk, why would Netflix give up either show? It may not have a choice. Since it doesn't own either, Netflix is vulnerable to being outbid by competitors when its contracts end. And Netflix hasn't locked up either show for very long.
Finally, the shows themselves may not have the content to justify long contracts, just as their past success enables them to command a higher price. So even if Netflix can keep the series, it may be a bad investment. 
As of February 2014, Netflix has only renewed Orange is the New Black for a second season, which means it could come to an end this summer. House of Cards will receive a third season next year. Beyond that, the fate of these shows is unknown.
Last October, House of Cards executive producer Rick Cleveland said that he thought the second season would be its last. Beau Willimon, another executive producer (and creator of the show), had a much more positive outlook and tweeted his dream of writing many seasons.
What does this mean for the popular Kevin Spacey series?
Albert Fried & Company analyst Rich Tullo thinks that House of Cards will conclude next year.
"It was a two-year show that they're extending out a third year," Tullo told Benzinga. "It's probably not gonna be very good next year, and they're probably gonna pay a lot of money for it. I would suspect they're probably gonna pay in the range of $75 million to $100 million just for next year."
According to The Hollywood Reporter and numerous other publications within the industry, Netflix paid a total of $100 million for the first two seasons.
The Wire estimated that Netflix earned back its money by attracting new subscribers. However, there is no evidence to suggest that any of them subscribed to Netflix specifically for House of Cards.
Related: Albert Fried: TiVo Comes Out On Top In Netflix/Comcast Deal
Regardless of what happens to House of Cards, Tullo thinks that Netflix's other big show is in danger as well.
"The same kind of story may hold true for Orange is the New Black, where you have to pay a lot more money in escalation for that show," said Tullo. "So maybe that goes from, $42, $43 million a year to $60, $70 [million]."
Few Success Stories
Aside from Netflix's two most expensive and most critically acclaimed dramas, Tullo has little faith in the company's original content plans.
"Ultimately, a lot of their new programming hasn't worked," he said. "Hemlock Grove -- they're rebooting it this year but it didn't work last year. [Arrested Development] probably didn't perform very well or else everybody would be on it on Netflix. Mako Mermaids and Turbo: F.A.S.T. -- tell me, any of these shows perform to the level of House of Cards? None of them have so far. Lillyhammer hasn't or else they would have said it did."
Tullo estimated that Netflix has spent $700 million to purchase original content, along with $6.3 billion that has been committed for other (non-original) movies and TV series.
"Where does profit come from?" Tullo questioned. "Where does this big bonanza of profit come from? If they raise the fee to $15, $16 [per month], then it puts it at a range higher than HBO and Cinemax offers from a cable company."
Bidding War Unlikely, But It Could Happen
Tullo said that if he were in charge of Showtime he would consider adding Orange is the New Black to the network's lineup.
"Why wouldn't I offer $75 million [to get the show]?" he said.
Netflix currently has the rights to the first two seasons of Orange is the New Black, but the company does not actually own the series. Without ownership, another network could offer a better deal and secure additional seasons, as Tullo suggested.
"If HBO came in looking at House of Cards for $100 million, Netflix would have to pay [that much or more] to keep the show," he said.
Disclosure: At the time of this writing, Louis Bedigian had no position in the equities mentioned in this report.
Posted-In: Albert Fried & Company Beau Willimon CinemaxAnalyst Color News Rumors Analyst Ratings Tech Best of Benzinga
View Comments and Join the Discussion!