Apple Earnings: Expect Company To Beat Top-Line, Bottom-Line And Show Margin Improvement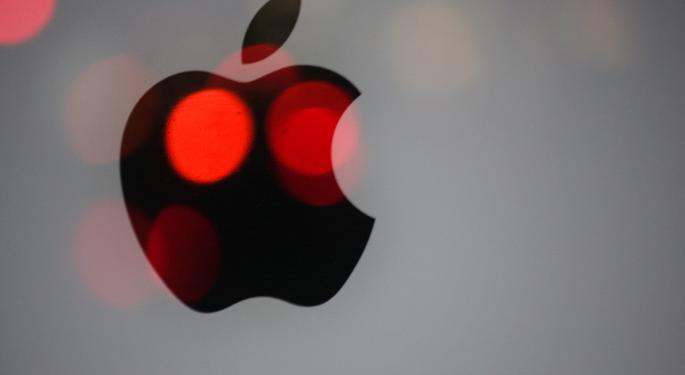 Global Equities Research analyst Trip Chowdhry has high hopes for Apple's (NASDAQ: AAPL) earnings results.
"We expect Apple to handsomely beat the top-line and the bottom-line [and] show margin improvement," Chowdhry told Benzinga. "I think the business is very strong for Apple."
Chowdhry was unwilling to comment on how many iPhone or iPad units might have been sold during the December quarter.
"It is really difficult to pinpoint," he said.
The analyst was more forthcoming in his view of the company's executive team, however.
"We do think it is time for [CFO] Peter Oppenheimer and [CEO] Tim Cook to leave the company and to be replaced by Jon Rubinstein and Fred Anderson," said Chowdhry.
Related: Apple Earnings Preview: A Return To Earnings Growth?
Rubinstein is a former Apple engineer who played a key role in developing the iPod. Anderson served as Apple's CFO from March 1996 through June 2004.
"Tomorrow's world is different," Chowdhry added. "Neither Peter Oppenheimer nor Tim Cook have the intellectual horsepower or ability to think in terms of [new] industries. They have the mental capacity of only thinking about products or maybe feature enhancements or maybe new categories. They have zero ability to think in terms of creating new industries."
Chowdhry said that there was only one individual who had that ability at Apple: Steve Jobs.
"I don't think that investors should believe Apple has a depth of talent," said Chowdhry. "Why I say that is, since Steve Jobs left, what has Apple delivered? Nothing. Customers have been screaming and yelling, 'Where is my Apple TV?'"
Chowdhry's "converged view" is that Jobs was six months away from releasing a new TV, but Cook ultimately failed to follow through with that plan.
The Global Equities analyst also criticized Apple for failing to release a smart watch to compete with Samsung (OTC: SSNLF).
"Apple would have not [have simply] followed suit," said Chowdhry. "Apple would have changed the industry, just like the iPod. That's the reason I'm saying get Jon Rubinstein back in -- [he] was the person that created the iPod."
Related: Why Icahn Is Wrong On Apple
Without fresh products that create new industries, Chowdhry is currently more impressed by Apple's arch rival.
"You cannot say Samsung is not innovative," said Chowdhry. "They were the first ones to have a bendable screen. They were the first ones to have a curved display. As it stands today, I definitely feel that Samsung is more innovative than Apple."
Despite his complaints, Chowdhry insisted that he has a positive view of Apple.
"I have an $800 price target," he said. "But I'm concerned about the executive team and the management team. I still believe the CEO should be an exponential thinker like Jon Rubinstein. The CFO should be like Fred Anderson, who was there for the complete turnaround the company. They know how to increase shareholder value."
Another Take
Not everyone on Wall Street thinks that Tim Cook is doing a bad job.
Tom DePetrillo, the Principal and Lead Partner at Providence Capital Group, is bullish on Apple.
"I think that Apple is a one-of-a-kind company," DePetrillo told Benzinga. "I have all their products: the mini iPad, the big iPad, the iPhone. I'm not a Mac person, but that's not what Apple is about. Apple is about the iPhone now and the iPad. I think it's a phenomenal company. Obviously without Steve Jobs things are different. But Tim Cook seems to know what he's doing."
DePetrillo recently authored a new book, Don't Stop the Roller Coaster: Business and Life Lessons, which details the ups and downs of his career. He admitted that while he is bullish on Apple, he does not currently invest in the stock.
"When stocks get that high in price, there's something about me…" DePetrillo paused briefly, then laughed. "I wish they would split 10 for 1."
UPDATE: During the first quarter, Apple sold 51 million iPhones and 26 million iPads, setting new quarterly sales records for both devices.
Disclosure: At the time of this writing, Louis Bedigian had no position in the equities mentioned in this report.
Posted-In: Apple comments Global Equities Research iPad iPad MiniAnalyst Color Analyst Ratings Tech Best of Benzinga
View Comments and Join the Discussion!