Gene Munster: Siri and Google Now Each Get a C+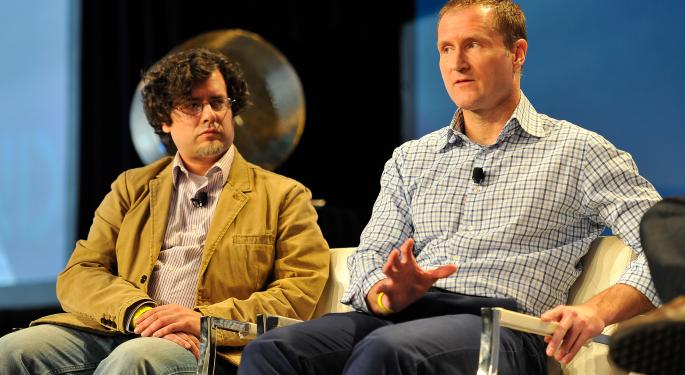 After asking Apple's (NASDAQ: AAPL) Siri and Google's (NASDAQ: GOOG) Google Now a series of 800 questions on a variety of topics, Piper Jaffray analyst Gene Munster concluded both are ever so slightly above average, with each achieving an overall grade of C+.
Asking questions both indoors and outdoors, Munster queried the popular voice recognition systems in five broad categories: Local, Commerce, Navigation, Information and OS Commands.
Although Munster's results essentially found the two systems to be equal overall, there were differences. For example, Munster said, Siri did better at filtering background noise than Google Now. On the other hand, Google Now outperformed Siri in the areas of Commerce, Local, and Information.
Both systems were about the same when it came to Navigation and Siri was the leader in OS Commands.
In terms of "most improved," that award went to Google Now. In a research note Tuesday Munster said, "Google Now has improved significantly over last year, refining both its ability to comprehend questions as well as give a correct response."
Related: Apple Granted Curved Touch Sensor Patent
Google Now's current C+ represents a big bump from the D- Munster gave it last year. Siri rose from a C last year to C+ in the latest test.
"We highlight that Google Now has been gaining on Apple's Siri in terms of correct answers in the commerce and local categories, but it still lags significantly in OS commands," Munster said, noting that Google is focused on improving its Android operating system's ability to work with voice commands. The test was conducted on Apple iOS devices for both systems.
Also noted was the fact that Siri no longer relies on Google search to the extent it did a year ago. At that time, Siri called on Google for 27 percent of its answers. Now it's four percent, as Siri shifted to Microsoft Bing, Wolfram Alpha and Wikipedia for data.
Since so many people use Google for both maps and search on iOS devices anyway, Munster said he didn't believe Siri's move to other sources would have much of a negative impact on Google.
Last month CNET conducted a similar test to the one Munster performed. Following that test, associate editor, Sharon Vaknin said, "In many ways, Siri still has a leg up on productivity," She added, "But if you compare it to the entire package that Google Now offers, Google Now is much more convenient."
Meanwhile, in the analyst report issued Tuesday Munster raised the price target on Google to $1,263, which represents about a 16 percent upside from Tuesday's closing price of $1,084.66.
At the time of this writing, Jim Probasco had no position in any mentioned securities.
View Comments and Join the Discussion!
Posted-In: Android AppleAnalyst Color News Events Analyst Ratings Tech Media Best of Benzinga