Kyprolis Draws Focus Away From Amgen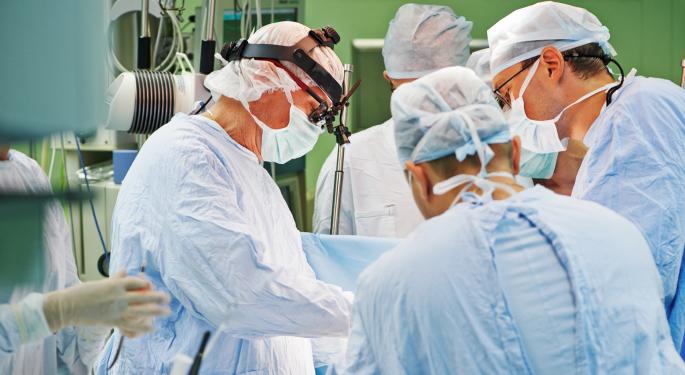 Bank of America Merrill Lynch biotech analyst Rachel McMinn commented on how an increased focus on Kyprolis Cardiovascular toxicities among centers have stolen the spotlight from Amgen (NASDAQ: AMGN).
RBC reported on Wednesday that Amgen's PCSK9 inhibitor has a 75 percent probability that the data will be positive after talking with senior management. Earlier, Amgen announced that the PCSK9 inhibitor reduced LDL- C in a 52-week study. The FDA said last week that outcome trials are not needed for PCSK9 approval.
McMinn examined on Friday Krypolis cardiovascular toxicities among centers with extensive treatment experience and noted, "irreversible proteasome binding potentially leads to differential toxicity vs. Velcade."
The analyst added that the studies are looking at reserving Krypolis, Revlimid, and dex for high-risk myeloma. The report noted that Revlimid and dex may be the key backbone of front-line myeloma therapy.
Amgen shares were down as much as 4.2 percent on Thursday. In e-mailed statement calls, Amgen wrote that the earlier Bank of America Merrill Lynch comments on Krypolis were misleading and "post-marketing reporting and on-going clinical trial data have not revealed any new safety concerns."
The company said that CELG "made no representation" of CV event rates "being any different than what is already included in the Kyprolis label" and that data monitoring committees have recommended continuing Phase 3 studies.
Celgene closed at $158.61 on Thursday and is currently up 2.53 percent. Amgen closed at $112.25 Thursday and shares are currently trading slightly up at 0.24 percent.
Posted-In: Bank of America Merrill Lynch Rachel McMinn RBCAnalyst Color Analyst Ratings Best of Benzinga
View Comments and Join the Discussion!