Geron Revealed Positive Imetelstat Results Amidst Data Concerns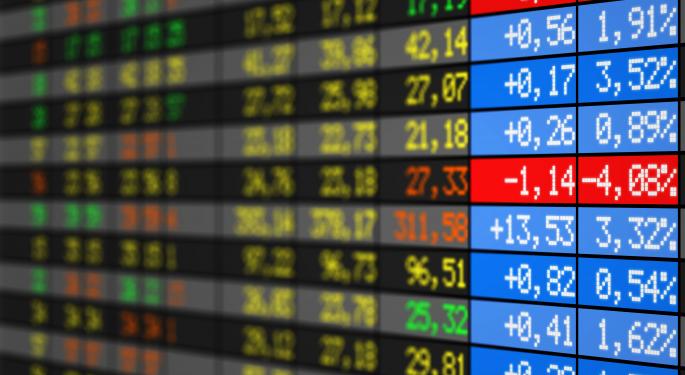 Geron (NASDAQ: GERN) revealed positive results from Imetelstat data this morning.
Geron published that Imetelstat, a drug used to treat myelofibrosis, had an overall response rate of 44 percent.
Further, the company wrote, "Among 13 patients with leukocytosis, 10 (77 percent) normalized their count or had >50 percent reduction. Eleven (61 percent) patients had complete or partial resolution of leukoerythroblastosis."
Geron concluded that Imetelstat is an active drug in a telomerase-based myelofibrosis treatment with perhaps broader applications.
The Street's Adam Feuerstein analyzed the Imetelstat data revealed this morning and questioned the patients' response and the possible exaggeration of data. The competitor Incyte Corporation's (NASDAQ: INCY) Jafaki only provides symptomatic relief.
Feuerstein noted that Imetelstat "appears to be effective in the bone marrow, meaning the drug could to slow or even stop the malignancies which cause diseases like myelofibrosis." Unfortunately, Geron did not report clinical or symptomatic responses.
Brian Abrahams, Wells Fargo analyst, is unsure where Imetelstat fits in the myelofibrosis maket. Abrahams noted that it could be complementary to Jafaki but may be better targeted toward severe patients. Wells Fargo further questioned Imetelstat's spleen symptom benefits and the different mechanisms of action.
Piper Jaffray analyst Charles Duncan raised the price target on Geron from $6 to $10 and reiterated an overweight rating. Duncan commented that the study suggests "strong efficacy," and manageable safety.
Geron closed at $3.60 on Wednesday and is currently trading +70.56 percent.
Posted-In: Adam Feuerstein Brian Abrahams Charles Duncan Piper Jaffray The StreetAnalyst Color News Analyst Ratings
View Comments and Join the Discussion!