An ETF For Quality Connoisseurs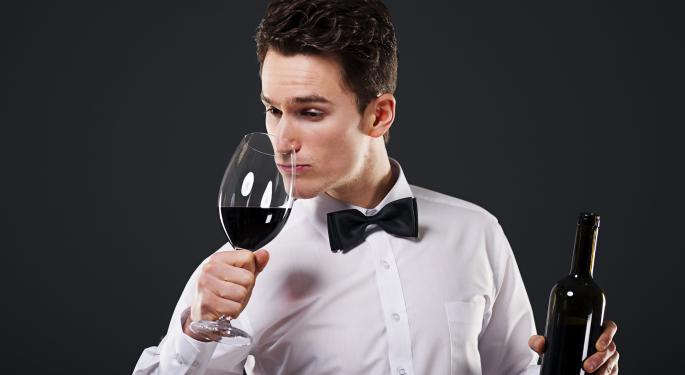 Few investors intentionally look for ETFs that hold a plethora of stinky stocks, but it is reasonable to say nearly all investors that use ETFs want funds that are backed by strong holdings. Makes sense. After all, it is an equity-based ETF's underlying holdings that are the ultimate determinants of the fund's performance.
Investors looking to dodge volatility while gaining exposure to a lineup chock full of high-quality names have no shortage of options among ETFs. One fund to consider is the unheralded PowerShares S&P 500 High Quality Portfolio (NYSE: SPHQ).
"According to Sam Stovall, S&P Capital IQ Chief Investment Strategist, in 2013's 97 trading days through May 21, the S&P 500 rose or fell by 1% or more on a closing basis 10 times," said S&P Capital IQ in a new research note.
"Since then, in only 17 trading days through 6/14, the market chalked up 11 such days. Stovall notes that "volatility is a fact of life when investing in equities" as since 1960, the S&P 500 fell by 1% or more in a single day (one day's close versus the next day's close) an average 26 times per year, yet rose an average 28 times per year. But by holding a basket of stocks that have consistent earnings and dividend records, investors may be able to benefit from those up days and yet not feel the pain as much on down days."
Year-to-date and over the past 90 days, SPHQ has outpaced the S&P 500. Along those lines, it may not be surprise that S&P Capital IQ rates the $244.8 million ETF Overweight. S&P has four-star ratings on three SPHQ holdings: Dow component 3M (NYSE: MMM), Omnicom ((NYSE: OMC) and TXJ Cos. (NYSE: TJX). S&P notes that all of the ETF's top-10 holdings have S&P Capital IQ Quality Rankings of A+, the highest ranking possible.
Other top holdings in SPHQ include W.W. Grainger (NYSE: GWW), Walt Disney (NYSE: DIS) and Yum Brands (NYSE: YUM). W.W. Grainger is the ETF's largest holding with a weight of 1.3 percent, indicating the fund is well-balanced and not excessively exposed to just a few stocks.
"In the last few years, a large number of rules-based ETFs have been launched, including many that have garnered even stronger investor attention than SPHQ, which now has approximately $250 million in assets. However, we think SPHQ offers a combination of attractive stocks that have historically incurred limited volatility, in an ETF that trades with a tight bid-ask spread of just $0.02," said S&P in the note.
At the sector level, SPHQ is overweight some sectors relative the weightings of those groups in the S&P 500. Industrials, consumer discretionary and consumer staples receive allocations in SPHQ of almost 26 percent, 19.6 percent and 19.4 percent. Those sectors combine for less than 33 percent of the S&P 500's weight.
SPHQ has a 30-day SEC yield of just 1.94 percent, but there is room for dividend growth as the ETF is home to some consistent dividend raisers including 3M, McDonald's (NYSE: MCD) and Procter & Gamble (NYSE: PG). Additionally, SPHQ features some names that have recently and noticeably stepped up their dividend games, including TXJ.
"While the stocks inside SPHQ have strong records of dividend increases, investors should be mindful that dividend increases do not occur in perpetuity. So we think looking at the underlying holdings' earnings potential to see if there is room for dividend growth is warranted," said S&P.
The ETF's underlying index, the the S&P 500 High Quality Rankings Index, outperformed the S&P 500 by almost 250 basis points and the Russell 3000 Growth Index by 600 basis points for the 12-month period ending March 31, according to PowerShares data.
View Comments and Join the Discussion!
Posted-In: Analyst Color Long Ideas News Broad U.S. Equity ETFs Short Ideas Dividends Dividends Intraday Update Best of Benzinga