Manchester United Shares Look Set to Score in New Era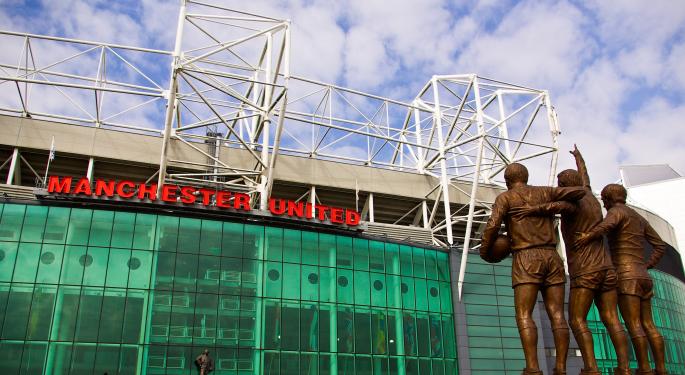 Global football powerhouse Manchester United (NYSE: MANU) shares could be set to perform well over the next twelve months as the self-proclaimed "world's most famous football club" reigns in a new era of management. With several catalysts set to work in the company's favor, investors would be wise to take a look at "the Reds" at current levels.
Manchester United is set to close out its first fiscal year as a publicly traded company in the U.S. on June 13 and should report both its fiscal fourth quarter and annual results soon after. The company is expected to report a loss of $1.50 per share for the quarter but profit of $22.94 for the fiscal year. However, earnings are expected to grow substantially through the next twelve months as the forecast for fiscal 2014 EPS calls for $45.56 per share, nearly double the 2013 EPS.
Television Rights Revenue
There are several catalysts working in favor of the company as it heads forwards. First, the Barclays Premier League enters a new television rights deal beginning in the 2013-2014 season which is much more lucrative for the 20 teams of the BPL. Beginning next season, the British Premier League enters a new deal with BSkyB, which is partly owned by News Corp (NYSE: NWSA), and BT.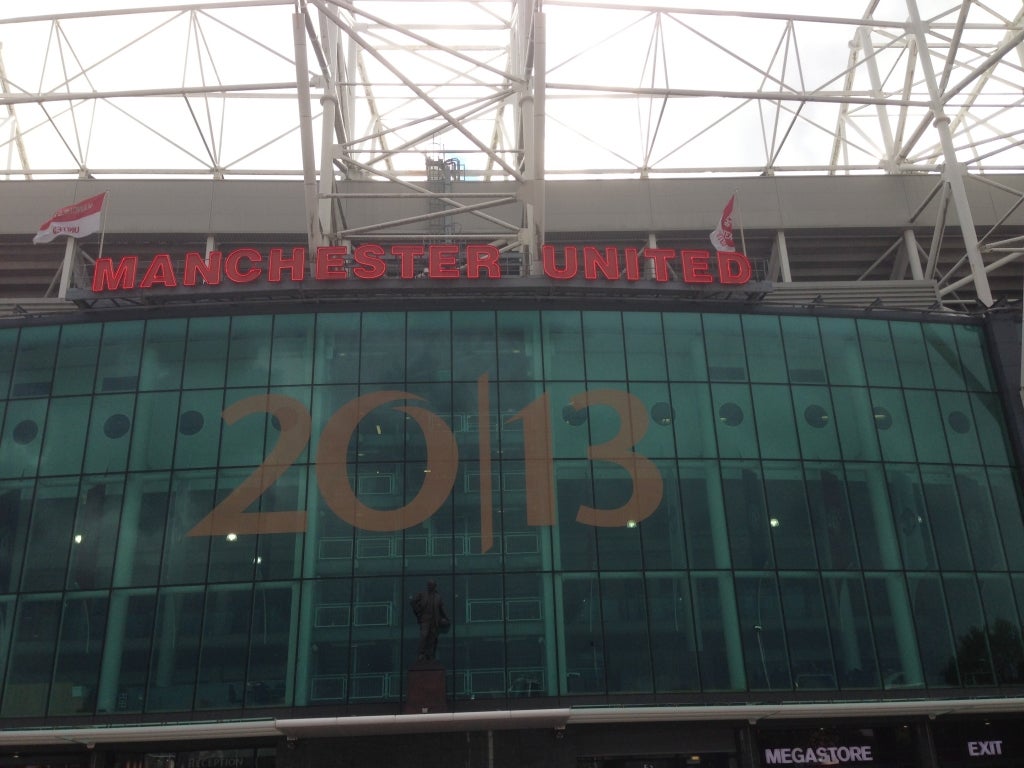 The new deal, worth $4.7 billion for the 20 clubs in the Premier League, amounts to a whopping 70 percent increase over the 2012-2013 season's revenue. In the previous title-winning campaign, United earned a massive $93.25 million from television rights. Under the new deal, they would have earned even more money with revenue approaching $153 million under the new deal.
For note, 50 percent of the league's broadcast revenue gets distributed equally among the teams, no matter how they perform. 25 percent of the revenue is then allocated on a graduated basis based on where a team finishes the season and the remaining 25 percent based on how frequently the team's matches are actually aired live on television.
Merchandising Contract Renewal
Another key catalyst for Manchester United in the coming year is the chance of the club signing a new, more lucrative merchandising deal. As analysts at Deutsche Bank wrote two weeks ago, the company could be set to see a large increase in merchandising revenue due to Nike (NYSE: NKE) needing to renegotiate its kit supplier deal by July 31. Deustche Bank has a buy rating and $21 price target on the stock.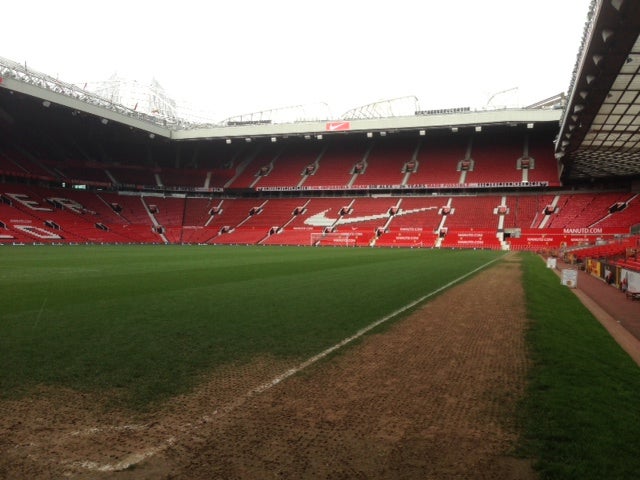 "With MANU's exclusive negotiating window with Nike to renew its kit supplier deal ending July 31, we note a recently completed deal with top Premier League team Arsenal gives us comfort with the size our MANU kit deal forecast. Press reports have suggested Arsenal's recent kit supplier deal with Puma is worth between £30-35m/year for 5 years. This compares with our £45m/year forecast for Manchester United's new kit supplier deal, which is 30-50% above the Arsenal/Puma deal."
"We expect the MANU deal to be greater than those of other Premier League teams due to its superior global presence and brand and for perspective, note that MANU's shirt deal with GM (NYSE: GM) of $559m/7years is roughly 72% greater than Arsenal's recent shirt deal with Emirates ($232m/5 years per the press). Our £45m/year deal forecast for MANU would represent a 77% increase vs. the existing, comparable portion of the Nike deal."
Further, they note that the club could look to sell the rights to foreign retail, e-commerce, and merchandising rights as under the current Nike contract, 60-70 percent of kit sales have been in the U.K. despite just 1 percent of fans residing in the country. "We expect MANU to break out these rights as part of a new kit supplier arrangement, which we believe will not only help catalyze global product sales as regional partners address what we view as underserved demand, but also enhance MANU revenue as the company will move to revenue-share agreements with partners (whereas the existing Nike deal is a profit share)."
Lower Debt Service Expenses
A third and last catalyst the company has working in its favor over the next year is the continued reduction of its debt service costs. When the current majority owners the Glazer family, notably the owners of the Tampa Bay Buccaneers, purchased the team in 2005 for around $1.25 billion, they loaded the company with debt before offering a percentage of shares in an IPO last year. The company has a current market cap of around $2.8 billion.
One key feature of the takeover is its resemblance to a leveraged buyout, a deal in which the buyer loads the company with debt in order to purchase the company. However, earlier this month, the company announced the redemption of nearly $300 million in debt, which would reduce annual interest payments by about $15 million per year. Analysts at Jefferies weighed in following the announcement and reiterated their buy rating and $23 price target.
"Leverage reduction has been a key priority for MANU since its IPO last July and clearly the company has stayed focused on this target. We are positive on announcement, particularly given the favorable terms of the new facility, as a more flexible capital structure enables management to focus on the core of the business, namely game day and fast-growing commercial segments."
"The repayment brings leverage down from 3.4x net debt to trailing EBITDA to an estimated 1.4x (with total debt at ~£175), which we view as an indication of the company's commitment to its core operations and a strong vote of confidence by investors."
"We see MANU growing topline ~15% annually driven by the commercial segment and for EBITDA to grow ~25% as higher mix of sponsorship revenues boosts margins. Further, we believe the improved capital structure better positions the team to monetize MANU's significant opportunities to roll out new global and regional sponsorship deals. With MANU still in an early growth stage and with robust fundamentals, we find risk/reward compelling and reiterate our Buy rating and $23 price target."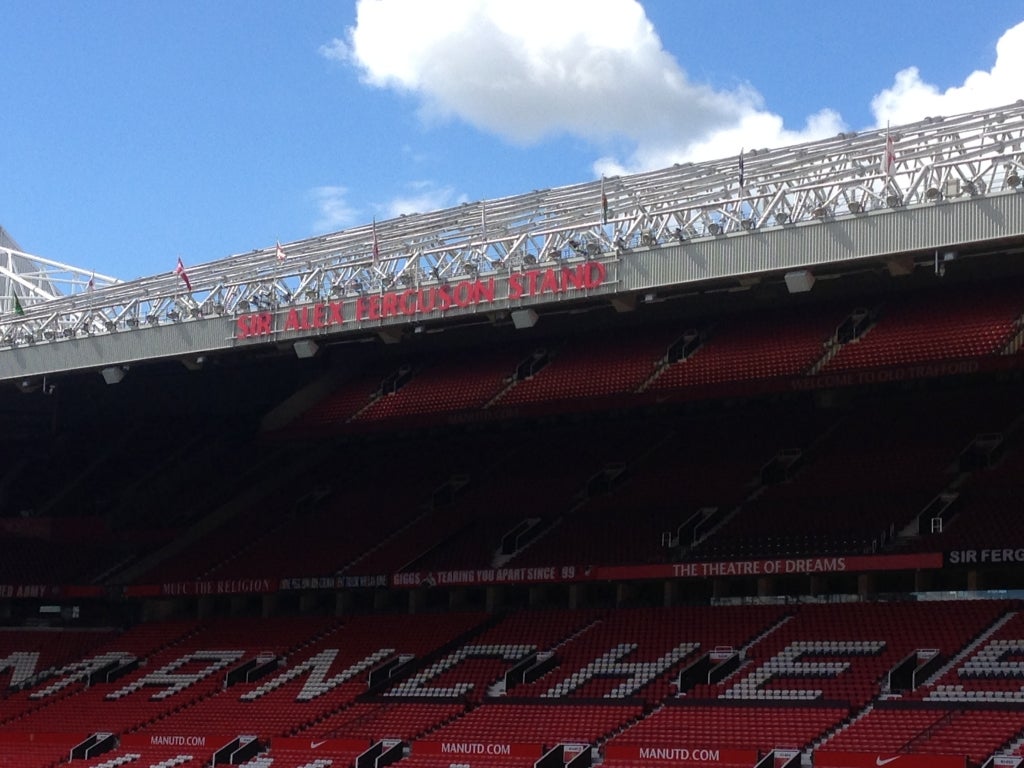 New Manager David Moyes
A key risk going forwards is the start of a new era for the club as manager David Moyes takes over for the legendary Sir Alex Ferguson, who announced his retirement in May. Ferguson served in the most prosperous era for the club, managing for 28 years in which he won 38 trophies including 13 Premier League championships, 5 FA Cup titles, and 2 Champions League titles.
Former Everton boss David Moyes, a fellow Scotsman to Ferguson, has been appointed to take the reigns at Old Trafford, however his performance will have a very high watermark. It will be tough to match the success of his predecessor and investors could be worried that future performance will drop in the transition period, resulting in a drop in revenue from television rights as well as potentially fewer merchandising sales.
A survey of eight analysts by Thomson Reuters revealed that the average rating is a buy for the stock. Shares traded higher by 0.48 percent to $16.85 per share in midday trading, near the midpoint of the 52-week range for the stock.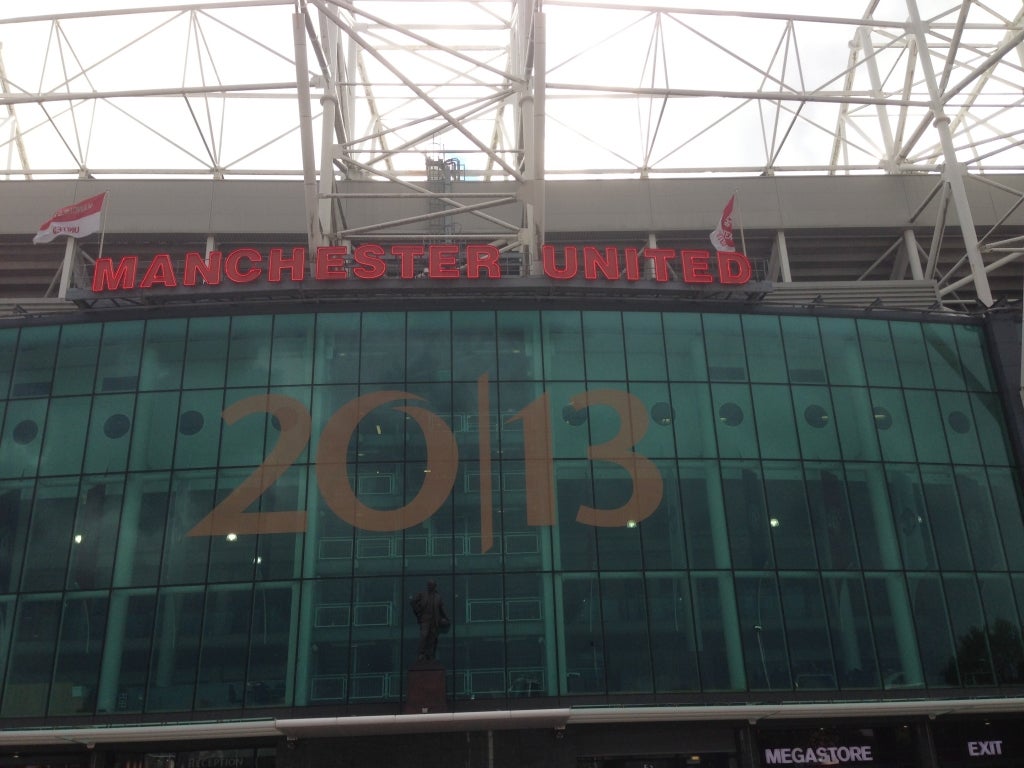 Posted-In: Analyst Color Earnings Long Ideas News Financing Price Target Previews Reiteration Best of Benzinga
View Comments and Join the Discussion!