Valeant Pharmaceuticals to Buy Bausch & Lomb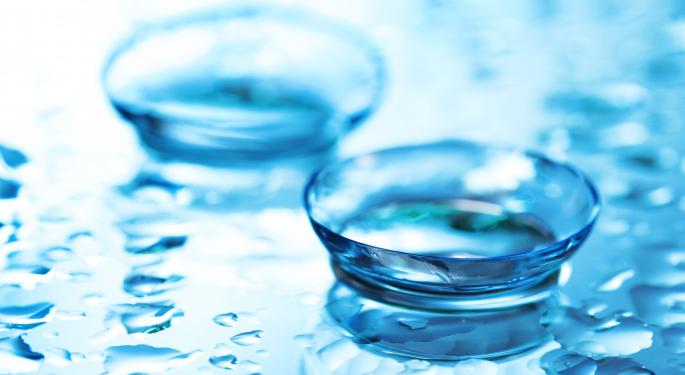 It's a sign of the times in health care. If you can't generate growth, buy it.
The New York Times sounded that familiar theme in reporting the pending acquisition Monday of Rochester, N ew York-based Bausch & Lomb by Canadian drugmaker Valeant Pharmaceuticals (NYSE: VRX).
J. Michael Pearson, Valeant's chief executive, in a telephone interview with the newspaper said, "Our strategy is our strategy. Our aspiration is to become the most valuable pharmaceutical company in the world."
Pearson indicated that what he called "tuck-in" acquisitions would continue to be a key part of Valeant's growth plans, even while the integration of Bausch & Lomb into company operations took place over time.
Invest in IPO shares before the stock hits the market with ClickIPO. Check it out here
The deal, worth $8.7 billion, involves Valeant paying $4.5 billion to Warburg Pincus, the private equity firm that owns Bausch & Lomb. The balance, $4.2 billion will be used to retire Bausch & Lomb's debt.
Overall merger volume in the health care sector is up 14 percent this year from the same period a year ago. The Bausch & Lomb Deal is Valeant's biggest so far, more than three times the $2.6 billion it paid for Medicis Pharmaceutical last year.
Reuters said the acquisition bolsters Valeant's position in ophthalmic pharmaceuticals, contact lenses, and lens care products. Bausch & Lomb also manufactures a number of ophthalmic surgical devices and instruments.
According to The New York Times report, the addition of Bausch & Lomb to Valeant's existing ophthalmology operations is expected to generate net revenue of more than $3.5 billion this year.
Investment in ophthalmic pharma is important to Valeant. The Associated Press said the deal will help the company take advantage of growing demand for eye care products for an aging population, increased demand in emerging markets, and increased rates of diabetes. Complications from diabetes can cause vision problems over time.
As for Bausch & Lomb, the integration into Valeant will eliminate the need to consider "growth by IPO," a move Warburg Pincus had been considering.
According to the Reuters report, Caldwell Investment Management portfolio manager, James Telfser said, "We are thrilled about the deal. We are invested in Valeant right now, because we want something exposed to the U.S. and emerging markets and this definitely just beefs up that thesis."
Valeant, best known for its antidepressant Wellbutrin and over-the-counter medicines such as Cold-FX, will now be competing in the ophthalmology sector with the likes of Novartis AG (NYSE: NVS), Allergan (NYSE: AGN), and Johnson & Johnson (NYSE: JNJ).
Valeant shares gained 13 percent Friday on rumors of the Bausch & Lomb deal. The stock, which closed at $84.47, gained more than 10 percent in pre-market trading Tuesday.
At the time of this writing, Jim Probasco had no position in any mentioned securities.
Posted-In: Allergan Inc.Analyst Color Earnings M&A News IPOs Events Media Best of Benzinga
View Comments and Join the Discussion!