Apple is Losing $6 Billion Annually to BlackBerry, Samsung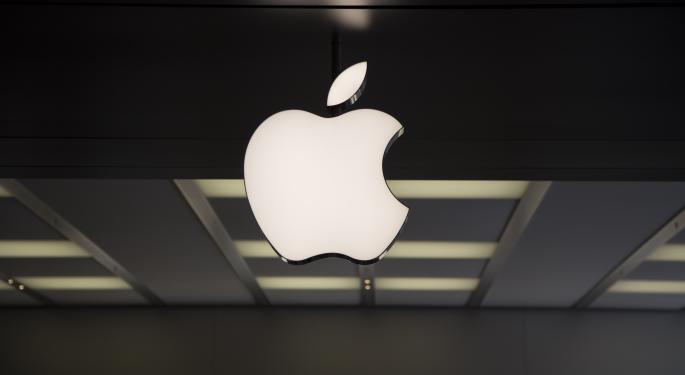 On a quarterly basis, Apple (NASDAQ: AAPL) has been performing very well, but the company could be missing out on billions of dollars in additional revenue.
Trip Chowdhry, the Managing Director of Equity Research at Global Equities Research, told Benzinga that while there are 60 million potential smartphone customers in India, Apple has only scratched the surface of its potential within the growing nation.
"I think it's a combination of many things," said Chowdhry. "I think it is the lack of focus of Apple and the existence of competition. Basically, BlackBerry (NASDAQ: BBRY) and Samsung are very aggressive in creating a brand and having an association with whoever uses BlackBerry or Samsung are considered elite customers. When you talk to consumers in India, they literally find that when they buy Samsung or BlackBerry they are buying an iPhone at half the price."
Chowdhry said that this belief is the result of resellers who are "not doing a good job." He outlined a few key reasons that explain why:
They don't have enough displays.
They don't let you touch the merchandise.
They don't have workshops.
Users can't take photographs of the merchandise.
"Why even let customers go in [to the store]?" Chowdhry questioned. "It's [the opposite] of the corporate culture of Apple."
Unfortunately, Apple cannot currently build its own stores in India "because government regulators will only allow them to open their own stores if they have some manufacturing done in India itself."
"One solution is for Apple to do a teeny-weeny bit of manufacturing [in India] so they can open their stores all over the place," said Chowdhry. "The addressable market for smartphones in India is 60 million. If 60 million people can easily afford [to spend] $1,000 on iDevices -- I'm not saying that's what Apple will get, but that is the addressable market -- if Apple can execute well on its marketing plan…in that situation, Apple could do very well."
Chowdhry argued that Apple could "easily get $6 billion to $7 billion incrementally" out of India.
"Quantitatively, instead of doing dividends and share buybacks, which doesn't give anything, if they would just open a small manufacturing [facility] -- maybe a little bit here and there, just invest $1 billion or even $500 million," Chowdhry recommended. "The return on investment of $500 million would be $6 billion to $7 billion in revenues. That's almost 12x return in just a year!"
Further, Chowdhry said that the company's Indian team is "sub-par" and that Apple must do three things to succeed in India:
Change the leadership team in India.
Change the reseller or empower them or make them as close to the U.S. stores as possible. (Let users touch the merchandise, implement superior displays, etc.)
Build awareness all over the place.
"If they can't do any one of the three, they are missing out on a 60 million market opportunity," Chowdhry concluded.
Apple is attempting to improve its performance in India by working with resellers to open 130 new stores by 2015. The Cupertino, California-based tech giant also plans to help its resellers build stores that closely resemble those in the United States, all the while remodeling those already built in India.
Despite Chowdhry's complaints, Apple has reportedly increased its profits by more than 400 percent in India.
Louis Bedigian is the Senior Tech Analyst and Features Writer of Benzinga. You can reach him at 248-636-1322 or louis(at)benzingapro(dot)com. Follow him @LouisBedigianBZ
Posted-In: Apple Blackberry Global Equities Research IndiaAnalyst Color News Analyst Ratings Tech Best of Benzinga
View Comments and Join the Discussion!