S&P Highlights Biotech ETFs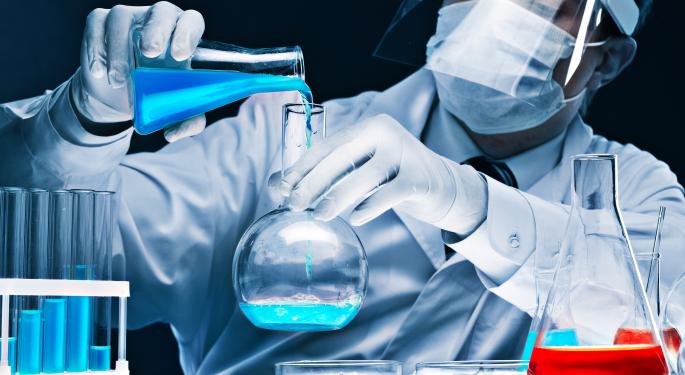 Bolstered by an accommodating Food & Drug Administration and promising recent clinical results for drugs aimed at treating conditions such as hepatitis C and multiple sclerosis, biotechnology stocks and ETFs have been stellar performers in 2013.
Recently, it was an announcement by Vertex (NASDAQ: VRTX) that its cystic fibrosis drug Kalydeco and an experimental treatment, VX-661, showed promising results in a mid-stage clinical trial that sent biotech ETFs soaring. However, the environment for these funds has been favorable for well over a year and some analysts see more upside ahead for the sector.
"In 2012, the FDA approved 39 new therapies, compared with 30 in 2011, with several of these treatments approved months ahead of their scheduled action dates," said S&P Capital IQ in a new research note. "In our view, these trends have eased an overhang stemming from the FDA's inconsistency in making timely decisions over the prior few years. Notable approvals were seen in rare respiratory disease cystic fibrosis and various cancers including prostate cancer and multiple myeloma."
Mergers and acquisitions activity has slowed somewhat in the sector, but some ETFs are well-positioned to deliver for investors should takeover action increase. Notably, S&P Capital IQ sees favorable long-term trends on this front.
"We expect a favorable long-term M&A (mergers and acquisitions) environment," said the research firm. "We see large pharmaceutical firms working to offset lost revenues from expiring drug patents and large biotechs aiming to bolster their drug pipelines amid maturing products and several years of declining industry R&D productivity trends. We see widening
adoption of biomarker research and genetic-targeted clinical studies helping to shorten development times and bolster pipeline productivity."
In terms of individual stocks, S&P Capital IQ has five-star ratings on Gilead Sciences (NASDAQ: GILD), one of biotech's Big Four, and NPS Pharmaceuticals (NASDAQ: NPSP), which makes Gattex for the treatment of adult patients with short bowel syndrome. The research firm as a three-star rating on Biogen Idec (NASDAQ: BIIB) and a four-star rating on Amgen (NASDAQ: AMGN), two of the other members of the Big Four biotech stocks. Celgene (NASDAQ: CELG) is the other.
One ETF investors can use for broad biotech exposure is the iShares Nasdaq Biotechnology Index Fund (NASDAQ: IBB), the largest biotech ETF by assets with over $3.1 billion. Although, IBB is home to 119 stocks, the Big Four combine nearly 29 percent of the fund's weight. NPS Pharmaceuticals receives a weight of 0.33 percent in IBB.
S&P rates IBB Marketweight. Large-cap biotech names have been among the primary drivers of the sectors returns this year. That fact is highlighted by the 32 percent year-to-date gain for the Market Vectors Biotech ETF (NYSE: BBH), which is heavily allocated to the Big Four. That does not mean these stocks are richly valued.
"The U.S. large cap biotech group recently traded at an average P/E of about 23X our 2013 EPS estimate, representing a P/E-to-growth ratio of 1.2X. This level, despite advancing from around 1X over the past few years, is significantly lower than the industry's historical levels, which is evidence of, in our view, the maturation of the industry," said S&P.
BBH was not mentioned in the S&P note, but the PowerShares Dynamic Pharmaceuticals Portfolio (NYSE: PJP) was. PJP's name belies its biotech exposure. In fact, Gilead and Amgen are the ETF's two largest holdings and combine for over 11 percent of the fund's weight.
The $475.3 million fund mixes those stocks and other biotech fare along with traditional pharmaceuticals names such as Johnson & Johnson (NYSE: JNJ) and Abbott (NYSE: ABT). PJP, which S&P also rates Marketweight, is up almost 19 percent this year.
"PJP has an Overweight score in Performance Analytics, with Marketweight scores in Risk Considerations and in Cost Factors compared with other ETFs in its asset class," according to S&P.
The SPDR S&P Biotech ETF (NYSE: XBI) was also mentioned in the note, but that ETF is not rated by S&P. XBI, which uses an equal weight approach, is up 18.4 percent year-to-date.
For more on ETFs, click here.
View Comments and Join the Discussion!
Posted-In: Analyst Color Long Ideas News Sector ETFs Short Ideas FDA Intraday Update Markets Best of Benzinga