HTC's Facebook Phone Flopped Because it Lacked the 'Cool Factor'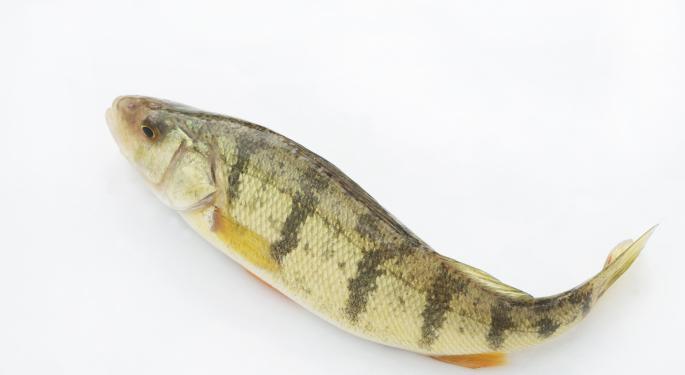 Facebook (NASDAQ: FB) Home may be a success, but the phone that comes with it pre-installed -- HTC's First -- has become one of the year's biggest flops.
When the First was initially released, Global Equities Research analyst Trip Chowdhry estimated that the device sold less than 10,000 units.
Whether or not that is true, the world may never know. Based on HTC's actions this week, however, it seems that the First was not very successful.
AT&T (NYSE: T) lowered the price of the Facebook-oriented handset from $99 to just $0.99. The carrier has not commented on the new price, but HTC defended the First by telling AllThingsD that "promotional pricing is common in the mobile industry."
HTC's excuse was not enough to persuade Chowdhry, who is convinced that the First has flopped.
"What it really shows is that HTC First is not selling," Chowdhry told Benzinga Thursday. "That's number one. When it comes to hardware devices, it seems that the leaders are Apple (NASDAQ: AAPL) and Samsung. HTC is probably not a tier one player. If you're a Facebook user, it seems like you're not gravitating toward HTC devices because device comes first and application comes second. It's not the other way around."
One of the challenges HTC faces is that it has a serious image problem.
"People seem to not go with HTC First probably because it does not have a cool factor that many Facebook users go for," said Chowdhry. "It seems to me that HTC First is pretty much dead. Hardware -- that is, devices that are pre-packaged as a Facebook phone -- probably will not have momentum. But Facebook Home as an application will probably be successful because people who live and die on Facebook will probably like it."
Officially, Facebook Home has been downloaded and installed 500,000 times in the United States. Worldwide, Chowdhry previously estimated that Facebook Home had been adopted by more than five million individuals.
"When we did our research almost three weeks back, more than 80 percent of the phones that had installed and used Facebook Home were the Samsung Galaxy S III and Samsung Galaxy Note II," said Chowdhry.
Even so, Chowdhry does not think that Samsung would have great success with its own Facebook-branded handset.
"You have to look at how customers are behaving," he said. "It all depends on what Facebook Home does. If you have a phone, still making a call is a critical application. Now with the current version of Facebook Home, you are chatting and talking to all [these] people. That is cool. But you have to do two steps to get out of Facebook Home and make a call [or] check your voicemail."
Chowdhry said that until there is "seamless integration" with Facebook Home, "where you are chatting with your friends and you don't have a two-step process to make a call and receive a call," the app may not achieve its true potential.
Looking ahead though, Facebook Home should obtain a "very strong (but very niche) following," Chowdhry added. "The current version, it seems like it is directionally good -- remember: Facebook Home is only version one, and they're going to have another iteration.
"For Samsung, it seems like it does not make sense to be totally focused on Facebook Home because that is a brand dilution for Samsung. Samsung has its own user interface experience, which is different from a typical Android [device]. So I don't think Samsung will have a Facebook phone."
Louis Bedigian is the Senior Tech Analyst and Features Writer of Benzinga. You can reach him at 248-636-1322 or louis(at)benzingapro(dot)com. Follow him @LouisBedigianBZ
View Comments and Join the Discussion!
Posted-In: Facebook Home First Global Equities Research HTCAnalyst Color News Analyst Ratings Tech Best of Benzinga