A Perfect Storm of News Causes Netflix to Tumble 11 Percent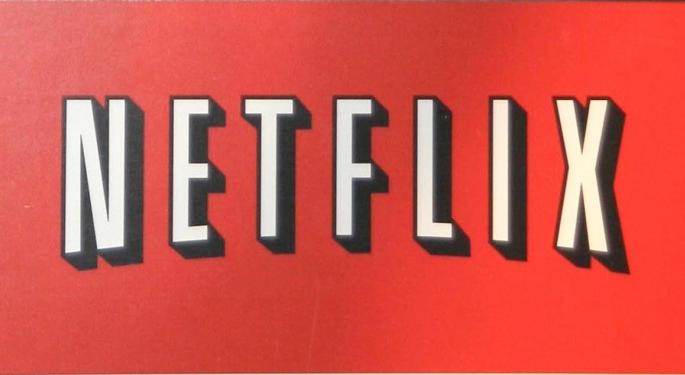 Apparently, exoneration by the Securities and Exchange Commission isn't the cure-all one would think it would be.
At least not for Netflix (NASDAQ: NFLX). Despite the fact that the government agency absolved Netflix CEO Reed Hastings of wrongdoing after Hastings used a Facebook (NASDAQ: FB) post last summer to announce June 2012 online-streaming stats, the stock fell as much as seven percent Wednesday. The stock recovered, ending the day down almost four percent, representing the fifth straight day of decline for the company.
The main cause of the tumult? A Wall Street rumor, originally reported by CNBC and Barron's Tech Trader Daily, according to The Wall Street Journal, that activist investor Carl Icahn had sold some of his 10 percent stake in Netflix.
In a CNBC report, Icahn said that he has "not sold one share of Netflix since buying it." Icahn added that while he generally does not comment on rumors and believed investors might be trading on the misinformation, prompting the unusual public denial.
In addition, Investor's Business Daily reported that Albert Fried & Co. analyst, Rich Tullo, issued a negative Netflix report on Tuesday that said the perspective on Netflix has transitioned from a "questionable takeover story to an untenable content liability growth story." Tullo added, "We think the shares are significantly overvalued and should be sold."
Sterne Agee analyst Arvind Bhatia said that the recent slide was more likely fueled by profit taking, since Netflix stock has risen 106 percent this year. "The stock has had such a nice run that a small pullback is not surprising," Bhatia said.
Brett Harriss, an analyst with Gabelli & Co., disagreed and wrote that Netflix's valuation "is still incredibly high."
Tullo, in his report, said Netflix has "an uncompetitive cost structure" and is spending heavily on content, including original programming like House of Cards. Competition with services like Hulu and Amazon.com's (NASDAQ: AMZN) Prime Instant Video, cable channels like AMC (NASDAQ: AMCX) and Time Warner's (NYSE: TWX) HBO are taking a toll, Tullo said.
Now, Time Warner has upped the ante with the launch of its streaming video competitor. Time Warner's offering will cost $9.99 a month and give subscribers access to the studio's catalog of movies going back to the 1920's.
The "good news/bad news" stew has culminated in CNBC's Jim Cramer saying Wednesday that he sees Netflix as an attractive takeover target for a company like Microsoft (NASDAQ: MSFT). Cramer's take is pure speculation, not even based on that traditional Wall Street staple – rumor.
Cramer does offer some cogent analysis, including this:
"Here's a company (Microsoft) that suffered from not being social enough, not being mobile enough and certainly under CEO Steve Ballmer … not being cool enough. Microsoft would, in one fell swoop, change all of that by spending $13 billion to buy Netflix."
Cramer admitted his notion is all based on hypotheses. "Nobody has expressed one iota of interest in buying Netflix," he said. "But let's face it, if Microsoft wants its groove back — that is, if it ever had a groove — then a $220 bid for Netflix would instantly make that happen."
Posted-In: Analyst Color News Rumors Legal Management M&A Events Analyst Ratings Best of Benzinga
View Comments and Join the Discussion!