5 Reasons Apple May Have Bounced in Late Trading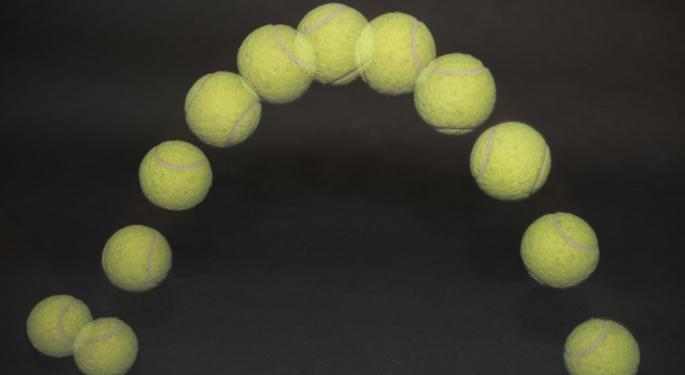 At 2:00pm Monday, Apple (NASDAQ: AAPL) was trading down about one percent after being downgraded from "Buy" to "Outperform" at Credit Agricole.
The Associated Press reported that Brian White at Topeka Capital Markets said Taiwanese and Chinese suppliers saw a 31 percent decrease in Apple orders from January to February. White's report wasn't the first to citation for slowing demand of the iPhone, a device too expensive for many global consumers.
But that was 2:00pm. By 3:00pm on Monday, Apple had reversed course and was up more than $5, about 1.2 percent. Looking at the daily chart, the spike happened rapidly suggesting that more notable news, this time positive, had given the stock some buying momentum.
The problem? Ask those who are in the know when it comes to Apple and they all say, "we don't know." It seems to be the Wall Street rumor mill driving this move.
Chatter that Apple may pay a one-time $30 dividend gained steam Monday. Since 2012, investors have speculated that Apple may elect to pay a one-time dividend to silence the increasingly louder cry to do something with all of the cash.
There was also a rumor that some of Apple's suppliers were adding 5,000 jobs—a rumor that seems to contradict the many recent reports that Apple was cutting orders.
Next, AppleInsider reported that Apple has partnered with Taiwanese manufacturer Chipbond Science to include fingerprint sensors in the new iPhone 5S. This, along with a near-field communication chip, would finally allow for the use of mobile payments, something that many have called for in the next generation of iPhones.
The phone is rumored to launch in June or July and have the same appearance as the iPhone 5.
According to the website, the AppleInsider story broke at 1:41pm, but Monday's spike didn't happen until about 2:30. It doesn't seem likely that a story about a new feature in the iPhone would trigger such a move.
CNBC points to the possibility of a technical bounce. Technicians believe that shares may be attractive to value investors after hitting a low of $419 last week.
Of course, any spike on no news will have some market watchers pointing to high frequency trading as a reason.
The reason for the spike that took all of 16 minutes to produce a more than two percent swing appears to be rumor but noting credible.
Posted-In: Analyst Color CNBC News Dividends Rumors Technicals Retail Sales Analyst Ratings Best of Benzinga
View Comments and Join the Discussion!