Whoa! Let's Keep the Google Glass Excitement Under Control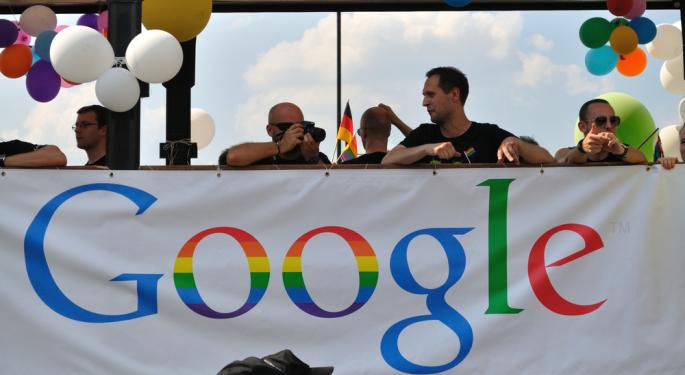 A recent article on Seeking Alpha demonstrated the over-excitement that proliferates around the wearable electronics craze. Talking about the upcoming Google (NASDAQ: GOOG) Glass, the author said this:
"If Google does it right, the Glass will become a product used by everyone around the world."
And…
"The main reason Google's Glass has the potential to become a huge success and an everyday necessity is the vast number of uses it is suitable for."
Sure, this is one person's opinion—and he, like the many others that are making similar remarks may be right but before everybody throws more investment dollars at Google because the author says, "[glass] will send profits to the sky," let's put the due diligence hats back on and examine a few facts.
Wearable technology bulls cite this fact: According to IMS Research, by 2016, forecasts call for the wearable technology market to be $6 billion.
But, the 14 million wearable devices shipped in 2011 were in niche markets.
Medical applications like glucose monitors and fitness devices like the Nike+ (NYSE: NKE) and the Fuelband supply real time information like heart rate, number of steps, running pace, and distance. Both of the utilitarian applications are largely unseen. Medical devices are often hidden and fitness technology goes under the shirt, in a shoe, or on a wristband.
The problem with wearable technology in the past is that most people don't want to look like a techno-geek. Case in point, 3D glasses. 3D technology has tried and failed to go mainstream twice, largely due to people not wanting to wear the glasses. VizWorld points out that studies found that people don't like 3D glasses.
How about Bluetooth devices? It solves all of the problems of having to hold a bulky phone, it's safer for driving, and it takes multitasking to a completely new level. So why isn't "everyone around the world" wearing one of those?
As much as consumers love having the newest technology, they aren't yet ready to walk around looking like androids. An LA Times Article said it like this:
"Companies also need to persuade the public to accept the notion that digital devices and fashion can coexist in one unit by designing wearables that don't look too techie and figuring out what kinds of functions to embed within the products."
Does the Google Glass look like a normal pair of glasses? Not yet, and that (along with the $1,500 price tag) may keep it from being the next iPad.
As the technology evolves, it may become as mainstream as the cellphone but a lot of evolution (and price slashing) has to happen before investors say, "my money's in Google for the Glass." For now, keep looking at Google's search metrics.
Posted-In: Google Google Glass NikeAnalyst Color News Rumors Events Analyst Ratings Best of Benzinga
View Comments and Join the Discussion!