iPhone Mini Could Raise Apple's Revenue and Gross Profit Growth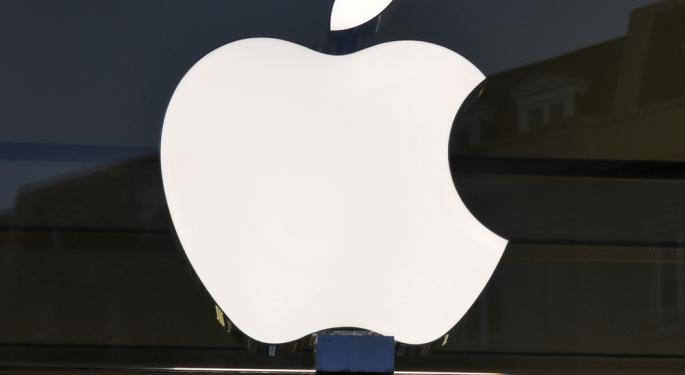 Just as the iPad Mini has helped Apple (NASDAQ: AAPL) sustain massive sales in the tablet space, the Mac maker is expected to release a smaller and cheaper iPhone that will attract a new legion of customers.
Morgan Stanley analysts Katy L. Huberty, Jerry Liu and Scott Schmitz estimate that Apple will start by expanding "carrier partnerships, retail distribution, and marketing will drive iPhone growth."
"We also see several signs that a lower priced iPhone makes sense," the analysts wrote in a report Friday. "1) iPad Mini is expanding Apple's customer base with 50% of purchases in China/Brazil representing new customers to the ecosystem.
"2) Chinese consumers show a desire to purchase the latest version of iPhone (instead of discounted older generations).
"3) iPhone 4 demand surprised to the upside in the December quarter. Even at a low 40% gross margin and 1/3 cannibalization rate, we see an 'iPhone Mini' as incremental to revenue and gross profit dollars."
While the iPad Mini is expected to slowly reduce the need for a full-size iPad, the iPhone Mini should not have the same detrimental effect. Some customers will inevitably buy the cheapest iPhone available, but most of them are likely to be new customers that want a less expensive device.
Thus, instead of acting as a replacement for the full-size iPhone, the iPhone Mini will simply provide new customers with an economic alternative.
Even so, Apple's goal may not be to attract cost-conscious consumers. The company may only wish to gain sales from those who believe that smaller is better.
This strategy worked well with the iPad Mini, which is one of the least cost-conscious tablets on the market. At $329 for the base 16GB, Wi-Fi-only model, the iPad Mini is $129 more expensive than Google's (NASDAQ: GOOG) Nexus 7 and Amazon's (NASDAQ: AMZN) Kindle Fire HD.
For those who want access to Apple's App Store, the price difference might be insignificant. But consider this: the Mini is only $70 cheaper than the iPad 2. Used iPads can be purchased for a couple hundred or less on eBay (NASDAQ: EBAY).
With so many smarter options available, it is almost unfathomable to think that Apple has turned the iPad Mini into a hit product. This should provide a concrete answer to the age-old question, "Does size matter?"
Yes, consumers, it does.
Follow me @LouisBedigianBZ
Posted-In: Apple iPad Mini iPhone MiniAnalyst Color News Rumors Analyst Ratings Tech Best of Benzinga
View Comments and Join the Discussion!