The Week Ahead: Financials in Focus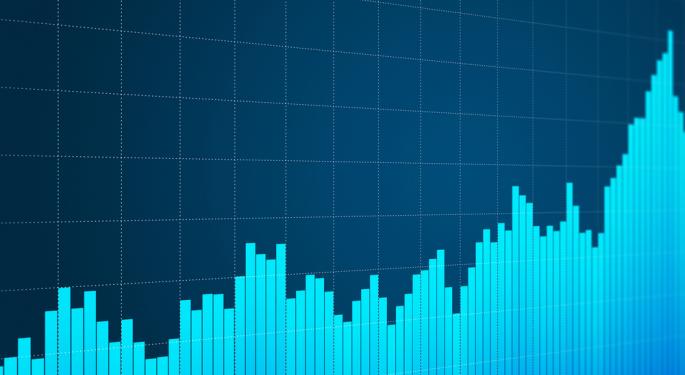 The second full week of January brings a barrage of earnings reports from U.S. corporations. In particular, investors will see results from most of the major U.S. banks including Citigroup (NYSE: C), Bank of America (NYSE: BAC) and Goldman Sachs (NYSE: GS).
It won't be all financials, though. Investors will also see how Intel (NASDAQ: INTC) and eBay (NASDAQ: EBAY) performed, as well as Freeport-McMoran (NYSE: FCX) and Lennar (NYSE: LEN).
Guggenheim's Marty Mosby likes the big banks, but some more so than others.
"We still think there's some upside in Bank of America," Mosby told Benzinga. "But we think investors should start to shift that money into Citigroup. Bank of America could run to $14 from here, but Citigroup has higher upside. The new management is really turning things around."
Both banks are expected to report earnings on Thursday, as is chip giant Intel.
Investors can look to Intel's earnings to get a better sense of how the PC business is performing. Collectively, 2012 was a brutal year for most PC-related stocks; shares of Intel are down nearly 13 percent since January of 2012.
Many of investors may have given up the space, as mobile smartphones and tablets have drawn more interest from consumers than traditional PCs.
But MKM Partners believes that with expectations so low, there could be room for upside.
"We reiterate our Buy rating and 12-month price target of $24 on Intel ahead of its earnings call...PCs are obviously weak, and Windows 8 adoption painfully slow, but...we view current levels as an attractive entry point for new money," MKM notes.
While PC names may have lagged in 2012, housing stocks have outperformed.
Home builder Lennar (NYSE: LEN) will report on Tuesday. Shares are currently up well over 100 percent in the past year.
Still, even with the gain, analysts at J.P. Morgan think there could be further upside. They continue to believe investors should be Overweight the stock.
"Demand should demonstrate further improvement over the next 12-18 months from greater gains in household formation, while job growth should also continue," JP Morgan notes.
On the economics front, there will be a fair amount of data released on the U.S. economy, including industrial production, housing starts, and The University of Michigan's consumer confidence figure.
Internationally, investors should keep an eye on the Chinese data released Thursday night. In particular, a big beat or miss on Chinese GDP could weigh on U.S. stocks Friday, but markets will also contend with data on Chinese home prices, industrial production and retail sales.
Monday
Japanese Market Holiday
Economic Releases: Eurozone Industrial Production (Expected 0.1 percent)
Tuesday
Economic Releases: German CPI Year-over-Year (Expected 2.1 percent), U.K. CPI Year-over-Year (Expected 2.7 percent), U.S. Core PPI Year-over-Year (Expected 2.1 percent), U.S. Retail Sales (Expected 0.2 percent)
Wednesday
Economic Releases: Eurozone CPI Year-over-Year (Expected 2.2 percent), U.S. Core CPI Year-over-Year (Expected 1.9 percent), Australian Unemployment Rate (Expected 5.4 percent)
Thursday
Economic Releases: Chinese GDP Year-over-Year (Expected 7.8 percent), Chinese Industrial Production (Expected 10.1 percent), Chinese Retail Sales (Expected 14.9 percent), Japanese Industrial Production
Friday
Economic Releases: U.K. Retail Sales Year-over-Year (Expected 1.1 percent)
Posted-In: Analyst Color Earnings News Futures Price Target Commodities Previews Forex Best of Benzinga
View Comments and Join the Discussion!