The Week Ahead: First Week of December Brings Jobs Situation Into Focus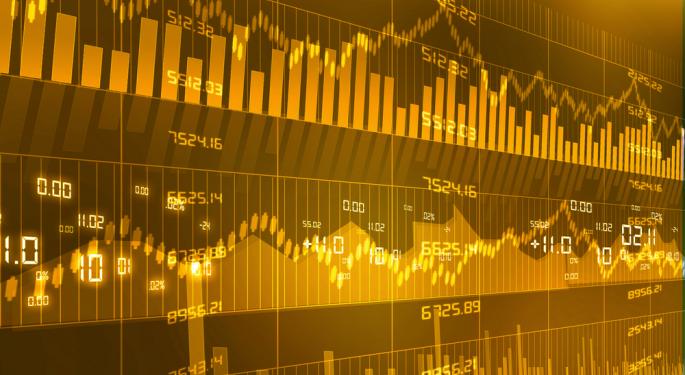 The first week of December is a bit short on earnings reports, but full of economic data.
Investors' focus will likely be centered around the U.S. employment situation. Various economic data points will be released all week, building up to Friday's big report.
ADP's employment report will be released on Wednesday. As ADP handles payroll for a significant percentage of the companies operating in the U.S, its report as seen as significant indicator for the employment situation -- at least in terms of the private sector. Expectations are for 125,000.
Wednesday will also bring the release of data on factory orders and the ISM Service report. Expectations are for -0.5 percent and 53.0, respectively.
Then, on Friday, the change in nonfarm payrolls will be reported. Currently, economists are expecting 80,000. That data point will likely prove to be the most significant factor affecting the markets on Friday, though there will also be data on hourly earnings, length of the average work week and the overall unemployment rate.
On the international front, the national banks of New Zealand, Australia and the U.K. will meet to decide on interest rates, as well as the European Central Bank. Economists do not expect New Zealand's national bank to change its interest rate, but do anticipate a cut in Australia -- to 3.00 percent, down from 3.25 percent. The Bank of England and the ECB are expected to leave rates unchanged, at 0.50 percent and 0.75 percent, respectively.
In terms of individual companies, earnings releases have largely slowed to a trickle going into the end of the year. However, investors will still see reports from a number of interesting companies, including Pandora (NYSE: P), Toll Brothers (NYSE: TOL) and AutoZone (NYSE: AZO).
Shares of Pandora have had a poor year. Thus far in 2012, shares are down almost 13 percent. The company has made strides in terms of partnering with vehicle makers and building its brand recognition, but has struggled to remain profitable. There's also the looming threat of increased competition -- many anticipate that Apple (NASDAQ: AAPL) will enter the space early next year.
Analysts at Canaccord like Pandora going into earnings. They write, "we like the risk/reward going into earnings...Pandora's user base is fairly loyal and mobile monetization is likely to improve significantly."
Inversely, Toll Brothers has had a phenomenal year, easily outperforming the broader market indices with an almost 60 percent year-to-date return. Toll Brothers has benefitted from a rebound in the U.S. housing market, which has boosted shares of nearly all home building and home building-related stocks in 2012.
Analysts at JP Morgan expect that trend to continue. In a recent note they comment, "We believe upside remains in the homebuilding sector...industry fundamentals [will] continue to improve over at least the next 18 months...we believe upside potential remains in the builders."
Like Toll Brothers, AutoZone has also outperformed most broader market indices thus far in 2012, but not as dramatically. Shares are up roughly 18 percent this year, as an aging auto fleet may be raising demand for AutoZone's offerings.
Deutsche Bank remains positive on AutoZone, but does see an improving economy as a significant potential downside risks. Analysts note, "The major downside risk...is that new car sales may improve more than expected. This could negatively impact the average age of vehicles on the road."
Of course, continued political rhetoric coming from Washington could impact the market. On Friday, Speaker of the House John Boehner said that Republicans and Democrats were not close to reaching a deal on solving the fiscal cliff. Speculation that a deal is imminent could lift stocks, while failure to come closer to a finalizing an agreement might weaken the markets.
Monday
US ISM Manufacturing Index (Expectation: 51.3), Australian Interest Rate Decision (Expectation: 3.00%)
Tuesday
Earnings from: AutoZone, Pandora, Toll Brothers
Canadian Interest Rate Decision (Expectation: 1%), Australian GDP (Expectation: 0.6%)
Wednesday
ADP Nonfarm Employment Change (Expectation: 125,000), New Zealand Interest Rate Decision (Expectation: 2.50%), Australian Unemployment Rate (Expectation: 5.5%)
Thursday
Bank of England Interest Rate Decision (Expectation: 0.50%), ECB Interest Rate Decision (Expectation: 0.75%)
Friday
U.S. Nonfarm Payroll Change (Expectation: 80,000), U.S. Unemployment Rate (Expectation: 8.1%)
Posted-In: Analyst Color Earnings News Guidance Previews Econ #s Economics Analyst Ratings Best of Benzinga
View Comments and Join the Discussion!