Forstall's Departure Indicates a "Lack of Vision" at Apple, Says Analyst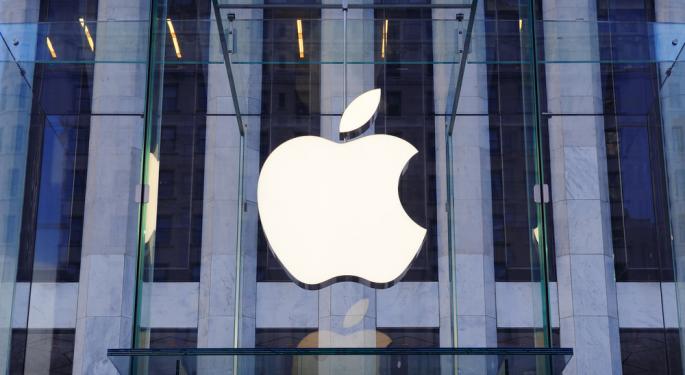 As the senior VP of iOS, Scott Forstall has become a prominent figure at Apple (NASDAQ: AAPL). Now that he and the company are going their separate ways, analysts are beginning to wonder what this could mean for the future of Apple.
"[The] departure of Scott Forstall is a major blow to Apple and may indicate a lack of executive leadership and vision at Apple," Trip Chowdhry, the Managing Director of Equity Research at Global Equities Research, said in an e-mail. "Forstall had been with Apple for more than 15 years, having come to Apple from NeXT Computers, [which] Steve Jobs founded.
"Forstall had a series of firsts that propelled Apple into software innovation. [He] was the architect of [the] Aqua user interface, which propelled Apple ahead of the competition. Forstall was the architect of the Apple Skeuomorphic design, which has propelled Apple iBookStore ahead of Amazon (NASDAQ: AMZN) Kindle."
Chowdhry went on to say that Global Equities' contacts think that today's Apple "lacks innovative executive leadership." He said it is unclear how -- just one year after Steve Jobs passed away -- "one of the most innovative engineers in the software industry is having a series of missteps." Chowdhry listed a few of the problems:
"iOS6.0 was buggy."
"Maps app was buggy."
"iOS is not backwards compatible with previous iOS versions or even with different Apple product lines."
"Our contacts speculate that Apple executive leadership may have rushed Forstall to deliver products prematurely," Chowdhry added. "This may also indicate that Apple may be lacking a three- to four-year product road map, because if a road map existed, engineers would not be pushed to ship products prematurely -- especially when they are not fully tested."
Despite these concerns, Chowdhry was pleased to hear that Apple will replace its senior VP of retail, John Browett.
"[The] departure of John Browett is welcome news as Apple retail stores are now trailing both Microsoft (NASDAQ: MSFT) retail stores and Sony (NYSE: SNE) retail stores," he said.
Further, Chowdhry said that Apple is "not as customer centric as it used to be, and the rate of innovation is declining when the rate of innovation of competitors has dramatically risen."
Long-term, Chowdhry believes that Microsoft may "dislodge Apple in computational innovation."
"Apple's innovation is sputtering," said Chowdhry. "Why is that Apple, the company that brought touch to phones and tablets, stopped just there and did not bring touch to notebooks and iMacs? Why is it that Apple brought high-resolution screens to some iMacs and some MacBooks and not to all devices? High-resolution screens are a commodity today."
As it stands, Chowdhry thinks that Microsoft has "almost dislodged Apple by being the most innovative computing company that handsomely marries touch with stencil on high-resolution screens."
"Microsoft is now consistent across all devices and more importantly backward compatible with previous versions of its operating systems and applications," said Chowdhry. "Microsoft and Sony retail stores are much better looking than Apple Stores, which at many locations look dated and small. Further, the new Palo Alto Apple store has no restrooms for customers anymore.
"Microsoft retail staff are extremely well-trained, highly-motivated and are almost at par, if not better, than Apple's staff. Apple's retail staff of late has been very pushy on making sales versus letting people experience the products. The quality of Apple Genius Bar employees has been steadily declining."
Follow me @LouisBedigianBZ
View Comments and Join the Discussion!
Posted-In: Apple Global Equities Research Scott ForstallAnalyst Color News Management Analyst Ratings Tech Best of Benzinga