S&P Highlights 2 ETFs With Ties to Shale Boom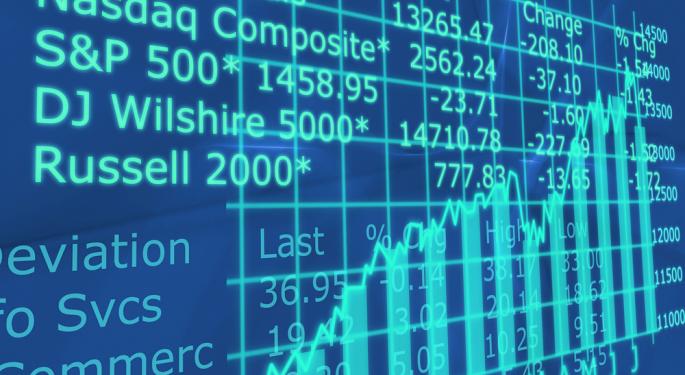 Surging production at various U.S. shale plays helped the country shed its net oil importer status in 2011 for the first time in decades, and increased North American petroleum production is viewed as a game-changer by some analysts. U.S. oil production has jumped to an average of nearly 6.1 million barrels per day this year up from 4.4 million barrels per day in 2008, according to the U.S. Energy Information Administration.
Most of the increased production is tied to shale formations and S&P Capital IQ forecasts continued increases in shale output.
"Using data from the EIA, we estimate that oil production from shale plays will grow at a compound annual growth rate (CAGR) of 4.3% from 2010 to 2035," S&P Capital IQ said in a research note. "Besides U.S. oil production, Canadian oil production has also been growing. Using data from the Canadian National Energy Board, we see its oil exports increasing at a CAGR of 5.3% from 2011 from 2035. Furthermore, in June 2011, the Interstate Natural Gas Association of America published a study that concluded that the U.S. and Canada will require an annual average midstream investment of $10 billion per year over the next 25 years to accommodate growing oil and natural gas supply/demand infrastructure needs. The increase in production is necessitating the buildout of takeaway capacity. Takeaway capacity includes building new pipelines, expanding existing pipelines, railcars, trucks, and barges."
The EIA cites growing production at the Bakken Shale, the Permian Basin in West Texas and the Eagle Ford Shale in South Texas as the catalysts behind increased U.S. oil output. Due to rising demand for midstream assets and services, S&P is bullish on select midstream companies including high-yield master limited partnerships such as Enterprise Products (NYSE: EPD) and Magellan Midstream (NYSE: MMP).
S&P rates Enterprise, the largest U.S. MLP, five starts. Magellan received a four-star rating. Those units yield 4.7 percent and 4.3 percent, respectively. The firm also placed four-star ratings on Plains All-American Pipeline (NYSE: PAA) and Sunoco Logistics Partners (NYSE: PXL). Those units yield 4.8 percent and 3.9 percent, respectively. S&P said Enterprise Products should be viewed as a "core" portfolio holding and the firm is quite bullish on Plains All-American, too.
"We see PAA as one of the best positioned MLPs to benefit from the surge of North American crude production and supply/demand imbalances, according to the note. "We estimate that over 71% of rigs drilling for crude oil are in areas where PAA has a significant asset presence. We expect the partnership's extensive and integrated asset base in the major oil producing basins such as the Permian Basin, Bakken, and Eagle Ford to give it a competitive advantage over its peers, enabling it to benefit from increasing volumes and supply/demand imbalances. PAA has identified over $5 billion of growth capital expenditures projects, with $3.5 billion slated for crude oil projects. PAA expects to spend $385 million in the Bakken, $340 million in the Permian Basin and $725 million in South Texas/Eagle Ford shale area on a variety of projects, including pipeline expansions, railcars, storage and terminals."
The popular ALPS Alerian MLP ETF (NYSE: AMLP) was mentioned in the note, though it is not rated by S&P. AMLP, which has almost $4.3 billion in assets under management, devotes over 26 percent of its to the aforementioned four stocks. AMLP yields six percent.
S&P Capital IQ placed a Marketweight rating on the PowerShares Dynamic Energy Sector Portfolio (NYSE: PXI). The $118.5 million ETF is home to 58 stocks. PXI has perhaps the highest exposure to refining equities of any energy ETF and the fund is heavily exposed to various shale producers through holdings in names like EOG Resources (NYSE: EOG) and Hess (NYSE: HES).
PXI is up 9.8 percent year-to-date and the fund has offered better than double the returns of larger rivals such as the Energy Select Sector SPDR (NYSE: XLE) and the Vanguard Energy ETF (NYSE: VDE).
For more on ETFs with heavy shale exposure, click here.
View Comments and Join the Discussion!
Posted-In: Analyst Color Long Ideas News Sector ETFs Short Ideas Dividends Futures Commodities Best of Benzinga