Twitter's Potential IPO: Tainted by Facebook & Zynga?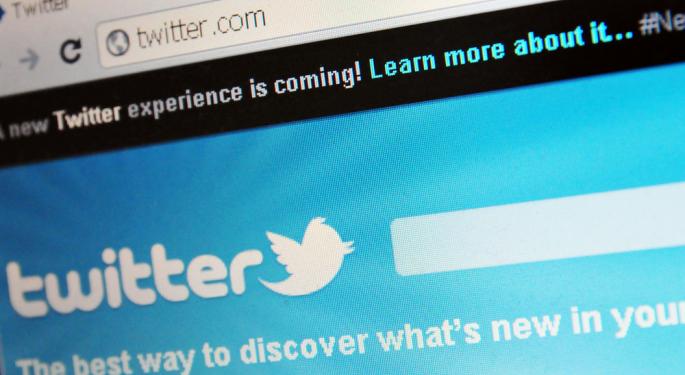 As Zynga (NASDAQ: ZNGA) buyout rumors persist and Facebook (NASDAQ: FB) continues to struggle after a nearly damning initial public offering (IPO), Twitter executives have become acutely aware of the tough social media market the company will be joining if it does in fact decide to go public.
As he slowly guides Twitter towards becoming a publicly traded company, Chief Financial Officer Ali Rowghani will have to do everything in his power to make sure the social media conglomerate does not feel the effects of Facebook's rocky stance in the market. The premiere "social network" is currently trading around $20, down nearly 47 percent year-to-date.
According to Bloomberg, Rowghani is in position to face a huge challenge; determining what price Twitter should go public at so as to not endure the same fate that Facebook has experienced this year.
"Twitter will probably be the biggest consumer-Web company to make a market debut since Facebook, which has lost half its value since May 17, when it went public with too high a price set by its finance chief, David Ebersman, along with advisers," Bloomberg reported early Tuesday morning.
"Rowghani will need to set Twitter's price high enough to secure the funding Twitter needs without giving it a loftier valuation than it deserves."
But Facebook is not the only precursor to what might be a difficult journey for Twitter's IPO. Social gaming company Zynga (currently partnered with Facebook) has had its fair share of managerial shake ups, legal quandaries and drops in share price as well since going public in December 2011.
Following a slew of negative press and currently trading down nearly 75 percent year-to-date, speculation has begun to swirl that Zynga will soon consider selling. As investors continue to note that this may be the company's most promising option, CNN reported that Zynga would be a pricey purchase for any company interested.
"Zynga has a solid balance sheet, which includes more than $1.5 billion in cash, and has no debt issues or other pressures that could force it to sell in the near-term, other than frustrated shareholders," CNN reported on Monday, just four days after Zynga announced a poor third quarter outlook.
As Twitter stands on the sidelines watching social media giants try to gain footing in unknown territory, some analysts are becoming increasingly optimistic that Facebook will bounce back from what has been a very difficult year.
Jefferies believes that the company's long-term monetization strategy is quite attractive, as Facebook plans to attract advertisers through "Facebook Exchange," while using Facebook Gifts and Facebook Offers to give consumers time and money saving opportunities.
If Twitter is planning to one day go public as well, the company may want to take note of Facebook's efforts to give investors and analysts everything they expected from the company to begin with. As Bloomberg reported, Rowghani may be just the man for the job.
With oversight duties concerning Twitter's international expansion, along with sculpting the company's advertising platform, Rowghani may be able to help ensure a successful IPO for tweeting investors worldwide.
Posted-In: Ali RowghaniAnalyst Color News Rumors Management IPOs Analyst Ratings Tech Best of Benzinga
View Comments and Join the Discussion!