Facebook Should Offer a "Gift" to China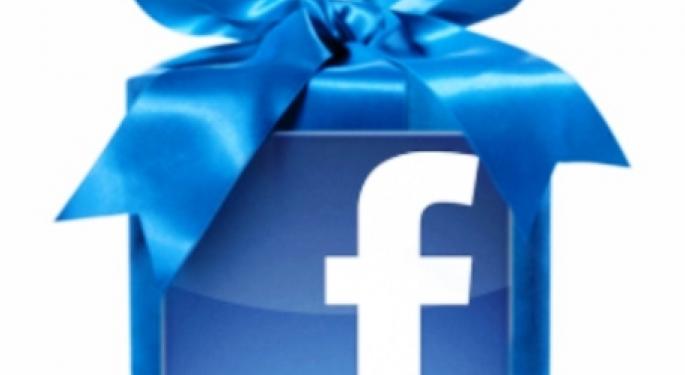 In a feat similar to walking all 3,700 miles of the Great Wall of China, Chinese Facebook (NASDAQ: FB) users have found it quite difficult to use the social network in the country. Despite a "Great Firewall" attempt to block web surfers from the site, it appears that Facebook and Twitter still have a competitive hold on social networking in China.
In a new report, Bloomberg revealed that Facebook gained 55.6 million Chinese users over the last three years alone. Though lagging behind Google+ (NASDAQ: GOOG) in followers (Google has 106.9 million signed up in China while Facebook has 63.5 million), the astounding growth the company has seen in such a short amount of time while being banned is something other social networks need to be aware of.
Though still struggling on the Nasdaq since becoming a publicly traded company in May 2012, it appears that the intense loyalty Facebook elicits is not going anywhere anytime soon.
"Sites blocked in China can be accessed through so-called proxy services, which connect users to servers outside the country so they can visit sites that are filtered," Bloomberg reported on Friday morning.
Perhaps if Mark Zuckerberg offered Chinese officials a gift from Facebook's new e-commerce venture, they would reconsider the ban and make perusing the website easier to do. In an attempt to bring tangible goods to consumers rather than just an experience, Facebook is now offering "Gifts" that friends can send to friends through just a few clicks.
According to Cantor Fitzgerald, this new revenue stream should be integrated in Facebook's Payments segment over time. The research firm, which currently holds a Buy rating on shares, attributes this new money-maker to the social network's acquisition of gifting application Karma.
"A back of the envelope analysis (considering the company is not disclosing any terms) would suggest that a 10% penetration of MAUs in NA, an average spend of $50/yr and a 10% revenue-share would yield nearly $100M of annualized revenue," Cantor Fitzgerald noted in a report this morning.
"This would imply ~2% incremental lift to revenue and ~4% incremental lift to EBITDA in FY:13 by our estimates, assuming virtually 100% incremental margin."
While gifting will certainly not whip shares into shape overnight, analysts believe that more Facebook innovations are headed our way in order to monetize and optimize the unique business that is social networking.
Despite an international ban and news that public relations guru Annie Ta has just left the company for Pinterest, Facebook continues to keep on keeping on. It appears that no matter what hard hits the social network takes, Facebook will continue to revolutionize the market and test new products and advertisements until something successful sticks.
Facebook shares are up over one percent in pre-market trading on Friday morning. Year-to-date, the company is down nearly 47 percent.
Posted-In: Annie Ta Cantor FitzgeraldAnalyst Color News Offerings Global Analyst Ratings Tech Best of Benzinga
View Comments and Join the Discussion!