Cleveland Hits Another Jackpot: Sports Business Wrap For The Week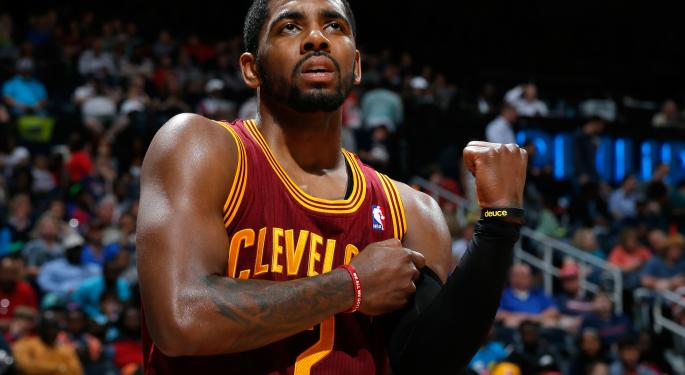 Top Stories
Cavs Get Top Pick...Again
The Cleveland Cavaliers 'won' the NBA Draft Lottery yet again. The franchise landed the top overall pick for the second straight year and third time in four years. Since Lebron James left for Miami in 2010, the Cavs have not been back to the playoffs, winning just 31 percent of games played during that span.
The Milwaukee Bucks, who finished the 2013-14 season an NBA-worst 15-67, will choose second. The third selection fell to the Philadelphia 76ers, who rode an NBA-record-tying 26-game losing streak to a 19-63 finish.
Related: Donald Sterling Rumored To Let Wife Sell His Clippers Franchise
Cuban Puts Himself In Hot Water
Mark Cuban made some remarks that have heated critics. Speaking at GrowCo conference in Nashville, the Dallas Mavericks owner said, "If I see a black kid in a hoodie at night ... on the same side of the street, I'm probably going to walk to the other side of the street."
Cuban was speaking on prejudices that people have towards one another, later clarifying that he does not consider himself a racist.
Who's Watching What?
The Indianapolis 500 qualifying returned to ABC for the first time since 2008. It proved to be a winner for all.
Qualifying for the IndyCar Series Indianapolis 500 earned a 1.0 final rating and 1.5 million viewers on May 18, up 400 percent in ratings and 343 percent in viewership from coverage on NBC Sports Network (NBCSN) last year.
A Closer Look At... GameStop
The home to resale copies of Madden and MVP Baseball reported better-than-expected earnings for the quarter.
GameStop's (NYSE: GME) earning per share came in at $0.59, beating the expected $0.57. Revenue was $2 billion, less than the estimated $2.03 billion.
The stock closed Friday at $38.43 and saw a rise of over six percent throughout the week.
Tweet Of The Week
Despite missing out on the top overall pick, the Bucks were quick to shine a light on matters.
Since 1985, players picked second overall have enjoyed the longest careers of any top-4 picks, averaging 664 games per player. #BucksDraft

— Milwaukee Bucks (@Bucks) May 21, 2014
Posted-In: ABC Cleveland Cavaliers Indy 500 Mark Cuban NBA NBA Draft LotteryAfter-Hours Center General Best of Benzinga
View Comments and Join the Discussion!