Global Commercial Aircraft Interior Lighting Market Size, Analysis, Share, Research, Growth, Trends, Report, Opportunities and Forecast 2012-2016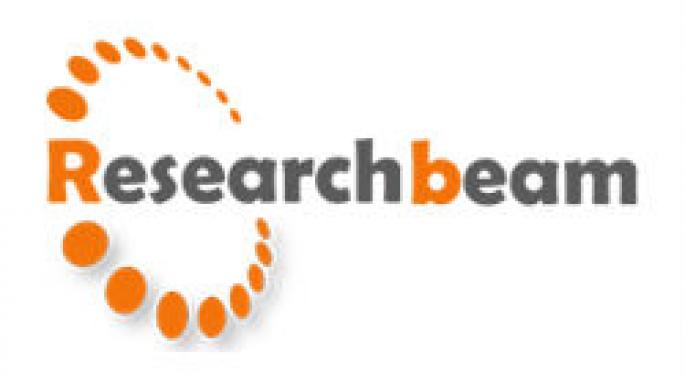 Global Commercial Aircraft Interior Lighting Market 2012-2016
Report overview:
TechNavio's analysts forecast the Global Commercial Aircraft Interior Lighting market to grow at a CAGR of 5.62 percent over the period 2012-2016. One of the key factors contributing to this market growth is the increasing demand for aircraft in the APAC region. The Global Commercial Aircraft Interior Lighting market has also been witnessing the rise in demand for low-cost carriers. However, the increase in raw material prices could pose a challenge to the growth of this market.
TechNavio's report, the Global Commercial Aircraft Interior Lighting Market 2012-2016, has been prepared based on an in-depth market analysis with inputs from industry experts. The report covers the Americas, and the EMEA and APAC regions; it also covers the Global Commercial Aircraft Interior Lighting market landscape and its growth prospects in the coming years. The report also includes a discussion of the key vendors operating in this market.
The key vendors dominating this market space are Astronics Corp., UTC Aerospace Systems, Zodiac Aerospace SA, and B/E Aerospace Inc.
Other vendors mentioned in the report are Avtech Tyee Inc., Electro-Mech Components, Inc., Emteq, Inc., Diehl Aerosystems Holding GmbH, Luminator Holding, LLC, and STG Aerospace Ltd.
Key questions answered in this report:
What will the market size be in 2016 and what will the growth rate be?
What are the key market trends?
What is driving this market?
What are the challenges to market growth?
Who are the key vendors in this market space?
What are the market opportunities and threats faced by the key vendors?
What are the strengths and weaknesses of the key vendors?
You can request one free hour of our analyst's time when you purchase this market report. Details are provided within the report.
Read Complete Report with TOC:
Table of contents:
01. Executive Summary
02. Scope of the Report
02.1 Market Overview
02.2 Product Offerings
03. Market Research Methodology
03.1 Market Research Process
03.2 Research Design
03.3 Research Methodology
04. List of Abbreviations
05. Introduction
06. Market Landscape
06.1 Market Overview
06.2 Market Size and Forecast
07. Product Segmentation
08. Scheduled Airliners Segmentation
08.1 Five Forces Analysis
09. Geographical Segmentation
09.1 Geographical Segmentation of Jetliners
09.2 Geographical Segmentation of Business Jets
10. Buying Criteria
Get Enquiry About Report:
Contact Us:
Direct: +1 (617) 674-4143
Toll Free: +1 (855) 711-1555
The preceding article is from one of our external contributors. It does not represent the opinion of Benzinga and has not been edited.
View Comments and Join the Discussion!