2018 Water Treatment Chemicals Market Trends & Forecast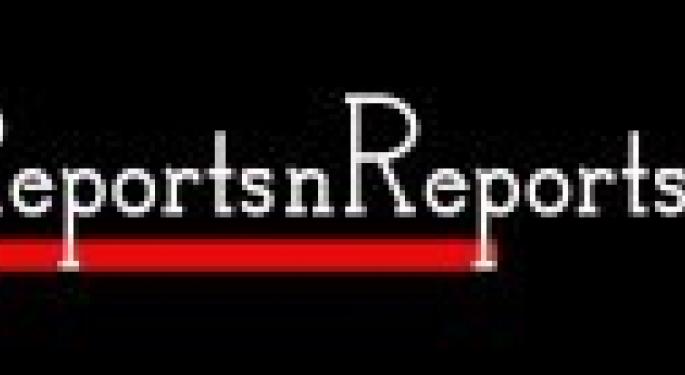 Water Treatment Chemicals Market By Type (Coagulants & Flocculants, Corrosion Inhibitor, Scale Inhibitors, Biocides, Chelating Agents, Anti-foaming Agents, pH Adjusters & Others) & Application (Industrial & Municipal) - Global Trends & Forecasts to 2018
Water treatment chemicals are primarily used for removing impurities from drinking as well as industrial water and wastewater. With the increasing scarcity of water resources globally, recycling and reuse of water has become very important. Water treatment chemicals are used effectively to remove harmful substances from water.
Key chemicals that are used in the water treatment include corrosion inhibitors, scale inhibitors, coagulants & flocculants, biocides & disinfectants, chelating agents, anti-foaming agents, ph adjusters & stabilizers, and others. Coagulants & flocculants are the most commonly used water treatment chemicals. However, scale and corrosion inhibitors together represent the significant market share in terms of value. Biocides and disinfectants also represent more than 10% of the value market, and are expected to grow at a decent pace. However, increasing regulations against the use of chemicals in water treatment is one of the key restraints in the industry.
Water treatment chemicals are used in industries such as power generation, food & beverage, chemical processing, pulp & paper, oil & gas, metal & mining, and others. Power generation is the important industrial application area for water treatment chemicals. Municipal water treatment represents around 35% of the total consumption of water treatment chemicals globally.
Geographically, Asia-Pacific is the key market for water treatment chemicals. It represents more than 35% of the market in terms of consumption. Rising demand for clean water in China and India is driving the Asia-Pacific as well as the global market for water treatment chemicals. China is the largest consumer for water treatment chemicals in the world.
Complete report available@ http://www.reportsnreports.com/reports/135101-water-treatment-chemicals-market-by-types-applications-trends-global-forecasts-2011-2016-.html
Scope Of The Report
The global water treatment chemicals market is profoundly analyzed in terms of revenue ($million) and volume (million pounds).
By Applications
Industrial
Power generation
Food & beverage
Chemical processing
Pulp & paper
Oil & gas
Metal & mining
Others
Municipal
By Geography
Asia-Pacific
Europe
North America
Rest of the World
By Types
Corrosion inhibitor
Scale inhibitor
Coagulants & flocculants
Biocides & disinfectants
Chelating agents
Anti-foaming agents
pH adjusters & stabilizers
Others
Inquire For Discount (Single User Report Price US $4650)@
http://www.reportsnreports.com/contacts/discount.aspx?name=135101
Table of Contents
1 Introduction
2 Executive Summary
3 Premium Insights
4 Market Overview
5 Water Treatment Chemicals Market, By Types
6 Water Treatment Chemicals Market, By Applications
7 Water Treatment Chemicals Market, By Geography
8 Competitive Landscape
9 Company Profiles
9.1 Air Products & Chemicals Inc.
9.2 Akzonobel N.V.
9.3 Ashland Inc.
9.4 Basf Se
9.5 Buckman Laboratories International Inc.
9.6 Bwa Water Additives Uk Limited
9.7 Carus Corporation
9.8 Chemtreat Inc.
9.9 Cortec Corporation
9.10 Ecolab Inc.(Nalco Company)
9.11 Feralco AB
9.12 Ge Water & Process Technologies
Purchase a copy of this report (Single User Report Price US $4650)@
http://www.reportsnreports.com/purchase.aspx?name=135101
About Us:
ReportsnReports.com provides market research reports to industries, individuals and organizations with an objective of helping them in their decision making process. Our library of 400,000+ industry & country research reports covers 5000+ micro markets. This comprehensive collection of market research reports include market share analysis, industry analysis, information on products, countries, market size, trends, business research details and much more. Our research specialists & industry experts, through our market research offerings, ensure we deliver on all your business & industry research requirements - first time and every time!
The preceding article is from one of our external contributors. It does not represent the opinion of Benzinga and has not been edited.
View Comments and Join the Discussion!