Worldwide Forecast & Trends of Artificial Lift Market to 2018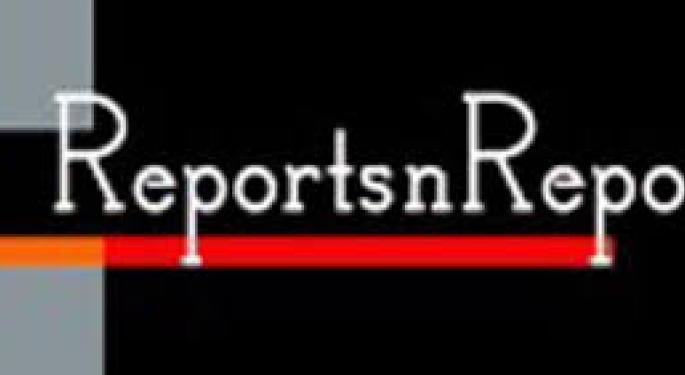 Artificial Lift Market: By Types (Rod Lift, ESP, PCP, Gas Lift) & Geography - Global Trends & Forecasts to 2018 added to ReportsnReports.com
Artificial lift is used to provide adequate pressure in a low reservoir pressure well to thrust the crude to the surface. This artificial lifting is executed using two methods - first method involves usage of a gas lift to create the upward movement of produced fluids; the other lifting method uses the support of downhole pumps which function with electricity. The lifts can be widely classified by their movement as positive displacement pumps and dynamic displacement pumps.
Artificial lifts are suitable for conventional crude production, unconventional crude production, deep and ultra-deep offshore production, rehabilitation of fields, redevelopment of mature fields, low API crude, early production systems, enhanced oil recovery methods, other recovery methods such as Steam Assisted Gravity Drainage (SAGD), Circulated Steam Simulation (CSS) and Cold Heavy Oil Production (CHOPS).
Conventional methods of recovery activities need to be revived to parallel production to the current levels of demand. About 70% of the global crude oil production is derived from mature fields, of which, most experience reservoir pressure deficiency, which is a crucial production parameter. This situation necessitates the entry of artificial lift equipment. E&P industry's focus shift towards unconventional hydrocarbon sources and subsea operations is due to the falling profits from older fields that are in dire need to undergo redevelopment. There is also a need for growing global energy demand. Artificial lifts of various types support different purposes which encompass all types of recovery activities from transforming stripper wells into financially viable wells, to bituminous crude production and high operating volume offshore production.
Complete report available @ http://www.reportsnreports.com/reports/230670-artificial-lift-market-by-types-rod-lift-esp-pcp-gas-lift-geography-global-trends-forecasts-to-2018.html.
Growing production in some parts of the world such as Canada and Venezuela promise the growth of artificial lifts, fields in the Middle East region are undergoing redevelopment, processes where the use of artificial lifts is inevitable. Russia is currently a successful market and also is a prospective market considering its high production from mature fields which require artificial lifts to have successful production rates. South Eastern countries which have been engaged in offshore production for decades demand these lifts to enhance production rates. The fastest growing region is expected to be South & Central America, followed by Middle East and Africa. Currently, the most active market is North America, followed by Europe, reasoned by active implementation of development strategies.
We have used various secondary sources - encyclopedia, directories, and databases to identify and collect information useful for this extensive commercial study of the artificial liftmarket. The primary sources – experts from related industries and suppliers have been interviewed to obtain and verify critical information as well as to assess the future prospects of artificial lifts.
We have also profiled leading players of this industry with their recent developments and other strategic industry activities, namely Weatherford International Ltd (Switzerland), Schlumberger Ltd (U.S.), Baker Hughes Incorporated (U.S.), GE Energy (U.S.), JSC Alnas (Russia), National Oil Varco Inc. (U.S.), Lufkin Industries Inc. (U.S.), Tenaris S.A. (Luxembourg), Kudu Industries Inc. (Canada), J&J Technical Services LLC (U.S.), and also other market participants.
Inquire For Discount @ http://www.reportsnreports.com/contacts/Discount.aspx?name=230670. (Original Price US $4650 for single user)
Table Of Contents
1 Introduction
1.1 Key Take-Aways
1.2 Report Description
1.3 Stakeholders
1.4 Research Methodology
1.4.1 Market Size
1.4.2 Key Data Points Taken From Secondary Sources
1.4.3 Major Secondary Sources Used
1.4.4 Key Data Points Taken From Primary Sources
1.4.5 Assumptions Made For This Report
1.5 Key Questions Answered
2 Executive Summary (Page No. - 20)
3 Market Overview (Page No. - 23)
3.1 Introduction
3.2 Value Chain Analysis
3.2.1 Manufacturers
3.2.2 Suppliers & Distributors
3.2.3 End-Users
3.3 Market Dynamics
3.3.1 Drivers
3.3.1.1 Increasing Deep And Ultra-Deep Offshore And Heavy Oil Production
3.3.1.2 Enhanced Production Requirements In Mature Fields
3.3.1.3 Growing Energy Demand
3.3.2 Restraints
3.3.2.1 Maladaptive Towards Production Environment
3.3.2.2 Lack Of Industry Professionals
3.3.3 Opportunities
3.3.3.1 Rehabilitation And Redevelopment Of Fields
3.3.3.2 Booming Subsea Operations
3.3.4 Winning Imperative
3.3.4.1 Higher Pressure Decline Rate In Unconventional Reservoirs
3.3.5 Burning Issue
3.3.5.1 Consolidation Of Artificial Lift Markets
3.3.6 Porter's Five Force Analysis
3.3.6.1 Suppliers' Power
3.3.6.2 Threat Of New Entrants
3.3.6.3 Buyers' Power
3.3.6.4 Threat Of Substitutes
3.3.6.5 Degree Of Competition
3.3.7 Patents Analysis
4 Artificial Lift Market, By Lift Types (Page No. - 50)
4.1 Introduction
4.2 Rod Lift
4.3 Electric Submersible Pump
4.4 Progressive Cavity Pump
4.5 Gas Lift
4.6 Others
5 Artificial Lift Market, By Geography (Page No. - 64)
5.1 Introduction
5.2 North America
5.2.1 U.S.
5.2.2 Canada
5.3 Europe
5.3.1 Russia
5.3.2 U.K.
5.3.3 Norway
5.4 Asia-Pacific
5.4.1 China
5.4.2 Malaysia
5.4.3 India
5.4.4 Indonesia
5.5 Middle East & Africa
5.5.1 United Arab Emirates (Uae)
5.5.2 Saudi Arabia
5.5.3 Oman
5.5.4 Kuwait
5.5.5 Nigeria
5.5.6 Angola
5.6 South & Central America
5.6.1 Venezuela
5.6.2 Brazil
5.6.3 Mexico
6 Competitive Landscape (Page No. - 113)
6.1 Introduction
6.2 Expansions: Most Popular Growth Strategy
6.3 Maximum Developments In 2012
6.4 North America: Region With Maximum Developments
6.5 Tenaris, Baker Hughes & Ge Energy: Most Active Participants
6.6 Mergers & Acquisitions
6.7 New Product Launch/Development
6.8 Agreements & Collaborations
6.9 Expansions
7 Company Profiles (Overview, Financials, Products & Services, Strategy, And Developments)* (Page No. - 133)
7.1 Baker Hughes Inc.
7.2 Borets Company Llc
7.3 Can K Group Of Companies
7.4 Flotek Industries Inc.
7.5 General Electric Energy
7.6 Halliburton Company
7.7 J.J. Technical Services Llc
7.8 Jsc "Alnas"
7.9 Kudu Industries Inc.
7.10 Lufkin Industries Inc.
7.11 National Oilwell Varco Inc.
7.12 Norris Production Solutions
7.13 Novomet
7.14 Pcm S.A.
7.15 Schlumberger Limited
7.16 Tenaris S.A.
7.17 Torqueflow Sydex Ltd
7.18 Weatherford International Ltd
*Details On Overview, Financials, Product & Services, Strategy, And Developments Might Not Be Captured In Case Of Unlisted Companies.
Appendix (Page No. - 198)
U.S. Patents
Europe Patent
List Of Figures (22 Figures)
Figure 1 Artificial Lifts Growth Trends, By Revenue, 2011 – 2018 ($Million)
Figure 2 Artificial Lift: Value Chain Analysis
Figure 3 Impact Of Major Drivers On Global Artificial Lift Market, 2013 – 2018
Figure 4 Number Of Subsea Wells Start-Up, 2010 – 2012
Figure 5 Impact Of Major Restraints On Global Artificial Lift Market, 2013 – 2018
Figure 6 Impact Of Major Opportunities On Global Lift Market, 2013 – 2018
Figure 7 Porter's Five Force Analysis
Figure 8 Patent Analysis, By Region/Country, 2009 – 2012
Figure 9 Patent Trends, By Region/Country, 2009 – 2012
Figure 10 Patent Analysis, By Companies, 2009 – 2012
Figure 11 Artificial Lift Market Penetration, By Lift Types, 2012 Vs 2018
Figure 12 Rod Lift Market Share, By Countries, 2012
Figure 13 Esp Market Share, By Countries, 2012
Figure 14 Pcp Market Share, By Countries, 2012
Figure 15 Gas Lift Market Share, By Countries, 2012
Figure 16 Other Lifts Market Share, By Countries, 2012
Figure 17 Artificial Lift Market Share, By Geography, 2012
Figure 18 Global Artificial Lift Market Share, By Growth Strategies, 2010 – 2012
Figure 19 No Of Developments In Global Artificial Lift Market, 2010 – 2012
Figure 20 Artificial Lift Growth Strategies Market Share, By Geography, 2010 – 2012
Figure 21 Global Artificial Lift Market Activities Timeline, 2010 – 2012
Figure 22 Global Artificial Lift Market Share, By Companies, 2010 – 2012
Purchase a copy of this report @ http://www.reportsnreports.com/Purchase.aspx?name=230670.
About Us:
ReportsnReports.com provides market research reports to industries, individuals and organizations with an objective of helping them in their decision making process. Our library of 400,000+ industry & country research reports covers 5000+ micro markets. This comprehensive collection of market research reports include market share analysis, industry analysis, information on products, countries, market size, trends, business research details and much more. Our research specialists & industry experts, through our market research offerings, ensure we deliver on all your business & industry research requirements - first time and every time!
The preceding article is from one of our external contributors. It does not represent the opinion of Benzinga and has not been edited.
View Comments and Join the Discussion!