Global Protective Relay Market Forecast to 2019 and Competitive Landscape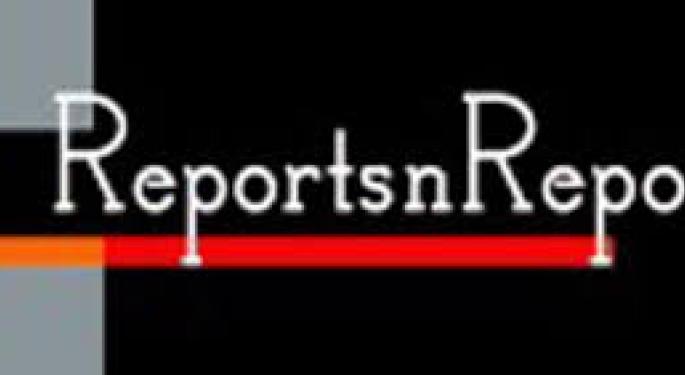 The protective relay market will grow from an estimated $3,205.9 Million in 2014 to $5,085.6 Million by 2019 with a CAGR of 9.67% from 2014 to 2019. RNR presents analysis and discussion about protective relay market, its forecasts and more is now available at ReportsnReports.com.
Protective relays are the integral part of the circuit protection system in the power market. Protective relays ensure normal operation of the components of an electric circuit. The basic function of these relays is to prompt the switching device to remove the element from the circuit, when it suffers a short circuit or when the operational parameters vary from the normal. Relays are generally paired with circuit breakers (which also act as switching devices). These are activated by the relays upon sensing the fault. Circuit breakers are positioned in a manner such that the equipment such as generator, transformer, bus, or transmission lines can be completely disconnected from the rest of the system in order to protect them. Along with this primary function, the relays also trace the location of the fault that helps in removing it.
The methodology has used secondary sources such as encyclopedias, directories, and databases to identify and collect information that was useful for this extensive commercial study of the global protective relays. The primary sources such as experts and suppliers from the industry have all been interviewed to obtain and verify critical information, as well as to assess the future prospects of this market.
Complete report available at http://www.reportsnreports.com/reports/311262-protective-relay-market-by-type-high-medium-and-low-voltage-by-application-utilities-industries-and-by-product-category-feeder-protection-transmission-line-distance-motor-protection-transformer-protection-global-trends-and-forecasts-to-2019.html .
Protective relays are preferred over other protective devices (such as fuse) because of their features that make them more reliable. Relays are selected for a particular application on the basis of following parameters:
· Size:Relay selection depends on the area of deployment of the device. If there are size constraints, smaller relays are preferred and they may be expensive as compared to their larger counterparts
· Flexibility: It is the property of relays that allows the usage of the device for different purposes with minor modifications in the software
· Reliability: Relays protect equipment worth millions; hence, the selection varies with the value of the equipment to be protected. Expensive equipment requires highly reliable relays that can ensure optimized and consistent protection
· Sensitivity: Relays with high sensitivity provide greater responsiveness to switching. Sensitivity depends on the ability to detect minor faults. This helps in the disconnection of equipment even at low fluctuations in the parameters of the circuit. However, over-sensitivity of relays for a particular circuit can be a problem, because it will trip the circuit breaker frequently resulting in the irregular flow of current in the circuit.
· Speed: Relays with high speed switching capabilities are preferred more in order to ensure the timely disconnection of elements of the circuit to avoid any damage.
· Ease of Resetting: Resetting of relays is also a major selection criterion. The relay that resets easily with lesser time is in more demand.
The study has profiled leading players of the industry, along with their recent developments and other strategic industry activities. Some of the key companies' profiles include ABB Ltd. (Switzerland), Siemens AG (Germany), Eaton Corporation (Ireland), SEL Inc. (U.S.) Schneider Electric SE (France), Mitsubishi Electric Corporation (Japan), and others.
Asia-Pacific leads the market for the protective relay globally with biggest market share and is expected to grow with the highest CAGR among the other regions. This growth is attributed to the growing industrialization and urbanization in the market. There is also a good replacement market for the relays in the developed regions like North America and Europe.
The report provides a geographical segmentation into various regions such as North America, Europe, Asia-Pacific, Latin America, the Middle East, and Africa. Moreover, there is an in-depth regional country analysis based on the type and the end-user segments in the market. The country analysis provides the market value based on the revenue and the expenditure in the geographies for the various segments undertaken in the study.
Inquire for discount @ http://www.reportsnreports.com/contacts/Discount.aspx?name=311262 . (Original Price US $4650 for single user)
Table of Contents for "Protective Relay Market by Type (High, Medium, and Low Voltage), by Application (Utilities, Industries), and by Product Category (Feeder Protection, Transmission Line Distance, Motor Protection, Transformer Protection) - Global Trends and Forecasts to 2019" research report includes:
1 Introduction
1.1. Objectives of the Study
1.2. Report Description
1.3. Markets Covered
1.4. Stakeholders
1.5. Market Scope
2 Research Methodology
2.1. Description of the Protective Relay Market
2.2. Market Size Estimation
2.3. Market Crackdown & Data Triangulation
2.4. Market Share Estimation
2.5. Assumptions
3 Executive Summary
4 Premium Insights
5 Market Overview
5.1. Introduction
5.2. Protective Relay Segment Evolution
5.3. Market Segmentation
5.4. Market Dynamics
6 Industry Trends
6.1. Introduction
6.2. Value Chain Analysis
6.3. Supply Chain Analysis
6.4. Industry Trends
6.5. Porter's Five forces Analysis
7 Global Pr Market By Type
7.1. Introduction
7.2. Medium Voltage
7.3. High Voltage
7.4. Low Voltage
8 Global Pr Market By Product Category
8.1. Feeder Protection
8.2. Transmission Line Distance
8.3. Motor Protection
8.4. Others
9 Global Pr Market By Application
9.1. Industries
9.2. Utilities
9.3. Others
10 Global Pr Market, By Geography
10.1. Introduction
10.2. North America
10.2.1. U.S.
10.2.2. Canada
10.2.3. Mexico
10.3. Europe
10.3.1. Germany
10.3.2. France
10.3.3. U.K.
10.3.4. Others
10.4. Middle East
10.4.1. U.A.E.
10.4.2. Kuwait
10.4.3. Qatar
10.4.4. Others
10.5. Asia-Pacific
10.5.1. Australia
10.5.2. China
10.5.3. India
10.5.4. Japan
10.5.5. Others
10.6. Latin America
10.6.1. Brazil
10.6.2. Argentina
10.6.3. Others
10.7. Africa
10.7.1. South Africa
10.7.2. Others
11 Competitive Landscape
11.1. Introduction
11.2. Strategic Benchmarking
11.3. Key Players of the Protective Relay Market
11.4. Most Active Companies in the Pr Market
12 Company Profiles
12.1. ABB Ltd
12.2. Ge Co.
12.3. Schneider Electric SA
12.4. Sel, Inc.
12.5. Littelfuse, Inc.
12.6. Mitsubishi Electric Corp.
12.7. NR Electric Co. Ltd
12.8. Siemens AG
12.9. Fanox
12.10. Eaton
Purchase a copy of this report @ http://www.reportsnreports.com/Purchase.aspx?name=311262.
About Us:
ReportsnReports.com provides market research reports to industries, individuals and organizations with an objective of helping them in their decision making process. Our library of 400,000+ industry & country research reports covers 5000+ micro markets. This comprehensive collection of market research reports include market share analysis, industry analysis, information on products, countries, market size, trends, business research details and much more. Our research specialists & industry experts, through our market research offerings, ensure we deliver on all your business & industry research requirements - first time and every time!
The following article is from one of our external contributors. It does not represent the opinion of Benzinga and has not been edited.
View Comments and Join the Discussion!