Growing hygiene concern is driving the global UV disinfection equipment market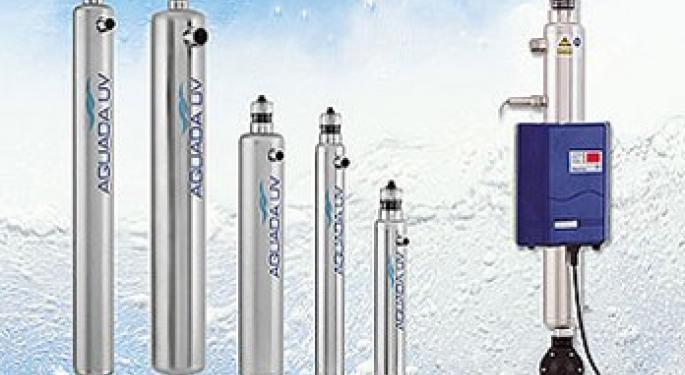 Reports and Intelligence adds a report titled "Global UV Disinfection Equipment Market (Applications, Geography) - Size, Share, Global Trends, Company Profiles, Demand, Insights, Analysis, Research, Report, Opportunities, Segmentation and Forecast, 2012 – 2020." The report provides deep insights on the global UV disinfection equipment market, which helps the global players to have better understanding on the latest market trends, competitive landscape, etc.
Source: http://www.reportsandintelligence.com/UV-disinfection-equipment-market
In the UV disinfection equipment, Ultra-violet rays are used to disinfect materials such as solutions, food and drinking water. UV disinfection technology helps to eliminate harmful bacteria such as Giardia and Cryptosporidium. Increase availability of hazardous bacteria and rising awareness of hygiene are the major driving factors for the growth of the global market. The usage of UV disinfections equipment exists in many sectors such as municipal corporations, hotels, offices, etc. However, the use of UV rays to disinfect food material may pose a threat for the growth of this particular sector.
The UV disinfection equipment market is segmented into applications and geographies. The application segment includes air treatment, wastewater treatment, food & beverages disinfection and water treatment. Water treatment, on the basis of their end-user is classified into various sectors such as commercial, domestic/residential, municipal and others. Favoring government regulations in the context of clean water usage are driving the growth of the market. Geographical regions in the report consists of North America, Asia-Pacific, Europe and ROW. Due to the higher health & hygiene concerns, the North American region is expected to dominate the global market. Some of the Asia-Pacific, African and Middle-Eastern countries are expected to show a tremendous growth rate due to the improving lifestyle.
Key companies profiled in the report are Aquionics, Calagon Carbon Corporation, Hydro-Photon, Severn Trent Services, Atlantic Ultraviolet Corporation, Trojan Technologies, Xylem, Inc., Enaqua, Green Water Technologies and Advanced UV, Inc.
About Us:
Reports and Intelligence is an online library for research reports in numerous sectors and their verticals. This is the one stop destination for well researched reports with exact market analysis.
We have a well-known clientele lists who are master in preparing research reports. We make sure that all our clients adopt a rational and scientific approach in order to sell their reports on our webs tie. Thus, every report that we sell are well studied and based on accurate facts and figures.
Contact Us:
Cathy Viber,
5933 NE Win Sivers Drive,
#205, Portland, OR 97220
United States
Direct: +1 (617) 674-4143
Toll Free: +1 (855) 711-1555
Fax: +1 (855) 550-5975
Email: sales@reportsandintelligence.com
Web: http://www.reportsandintelligence.com/
The preceding article is from one of our external contributors. It does not represent the opinion of Benzinga and has not been edited.
View Comments and Join the Discussion!