Cigarette Top Line Data 2014 - Trends, Global Market, Research Report, Analysis, Forecats: ReportsandIntelligence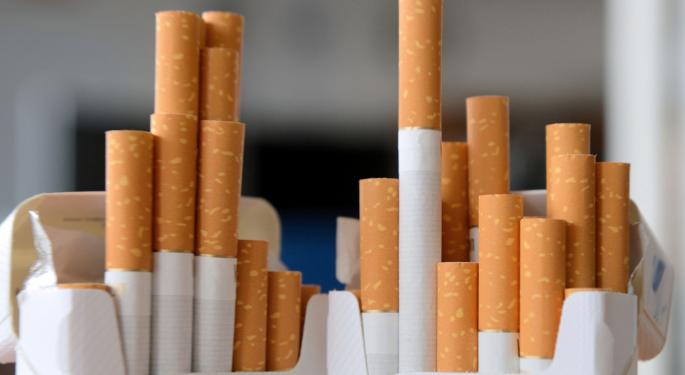 "Cigarette Top Line Data 2014" is a new report by ERC that is intended to provide key top-line data about Cigarettes in 123 markets worldwide. This report provides two basic elements, namely market volumes (consumption, trade and production) by country, region and globally and market volumes by company, by country, region and globally. Key Findings - Asia and Australasia is the biggest Cigarette consuming region with consumption of approximately 3,739,011 million pieces
China is the world's biggest Cigarette producing country with annual production of 2,516,100 million pieces reported for 2013 - Western Europe has the biggest number of exports by region with annual export of 389,126 million pieces in 2013 Synopsis - "Cigarette Top Line Data 2014" report is a data-only report providing extensive and highly detailed time series consumption and production data on Cigarette market.
This report is the result of ERC's extensive market research covering Cigarettes globally. The report provides consumption data based upon a unique combination of industry research, fieldwork, market sizing work and our in-house expertise in the Cigarette industry in order to offer extensive data about the trends and dynamics affecting the Cigarette industry. - This report is aimed at companies operating in the Cigarette industry and for new companies considering entry into Cigarette industry. - This report provides detailed volume and market share data for the various companies operating in the Cigarette industry along with their key focus regions. - This report also provides future projections of the Cigarette industry considering various trends which are likely to affect the industry. Reasons To Buy - Cigarette companies require a detailed understanding of Cigarette consumption by individual regions in order to align their sales and marketing efforts with the latest trends in the market. This report clarifies in detail, by region and company, where the growth opportunities are in Cigarette industry to enable effective marketing plan - As consumers' product demands evolve, the dynamics between different regions/companies also change - favoring some regions/companies and leaving others increasingly out of line with demand patterns.
As a result, understanding the shifting market dynamics is key to ensuring maximum sales in the future - The differing growth rates in overall regional product sales drive fundamental shifts in the market. This report provides detailed, authoritative data on these changes for marketers - The report provides the latest data on market dynamics in the Cigarette industry globally, providing marketers with essential data in order to understand their own position in the market and to identify where to compete in the future
About Us:
Reports and Intelligence is an online library for research reports in numerous sectors and their verticals. This is the one stop destination for well researched reports with exact market analysis.
We have a well known clientele lists who are master in preparing research reports. We make sure that all our clients adopt a rational and scientific approach in order to sell their reports on our webs tie. Thus, every report that we sell are well studied and based on accurate facts and figures.
Contact Us:
Cathy Viber
5933 NE Win Sivers Drive,
#205, Portland, OR 97220
United States
Direct: +1 (617) 674-4143
Toll Free:+1 (855) 711-1555
Fax:+1 (855) 550-5975
View Comments and Join the Discussion!