Water & Wastewater and Oil & Gas Flow Meters Market worth $7.9 Billion by 2019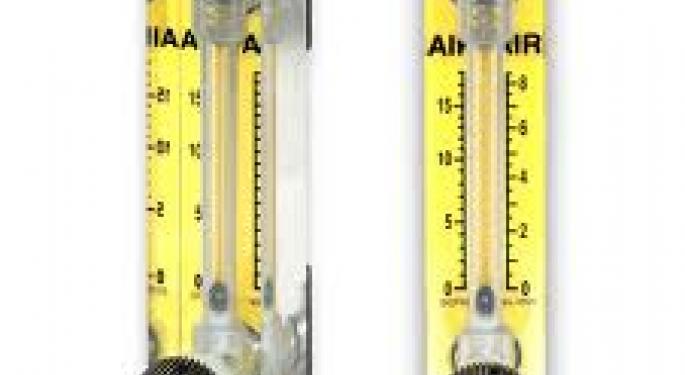 The report, "Flow Meters Market by Type (Differential Pressure, Positive Displacement, Magnetic, Ultrasonic, Coriolis Turbine, Vortex and Others) and by Application (Water & Wastewater, Oil & Gas, Refining & Petrochemicals, Food & Beverages, Chemicals, Power Generation, and Others) - Global Trends & Forecast to 2019", defines and segments the global flow meters market with an analysis and forecast for types and applications by volume. The flow meters market consumption will grow from an estimated $5.26 billion in 2013 to $7.9 billion by 2019, with a CAGR of 7.2% from 2014 to 2019
Browse 71 market data tables and 74 figures spread through 185 slides and in-depth TOC on "Flow Meters Market - Global Trends & Forecast to 2019"
Early buyers will receive 10% customization on this report.
Download Sample PDF of this Report @
http://www.marketsandmarkets.com/pdfdownload.asp?id=1191
North America, Europe, and Asia-Pacific dominated the global flow meters market in 2013 and accounted for over 84.1% of the market. The developed regions dominate the flow meters market due their mature markets which consist of hygiene conscious population requiring water and waste water flow meters. Country wise, U.S. is the leading consumer of global flow meters and is projected to grow at a CAGR much lower than the global average till 2019. On the other hand, Asia-Pacific is estimated to witness a double digit CAGR through 2019. The flow meters market in this region is growing because of the rising refining and petrochemicals, chemicals, mining, pharmaceuticals, and food industry.
Request for Sample of this Report @
http://www.marketsandmarkets.com/requestsample.asp?id=1191
The magnetic flow meter ranks first in the global flow meter market with more than 22.5% share by value. The fastest growth rate till 2019 is expected to be experienced by ultrasonic and coriolis used in oil & gas, chemicals & petrochemicals, food & beverages, and pharmaceutical industries which will continue to expand in the coming years. Water and waste water dominates the flow meters market by application in terms of value.
The following article is from one of our external contributors. It does not represent the opinion of Benzinga and has not been edited.
View Comments and Join the Discussion!