Travel and Tourism Market Trend and Forecast in Italy to 2018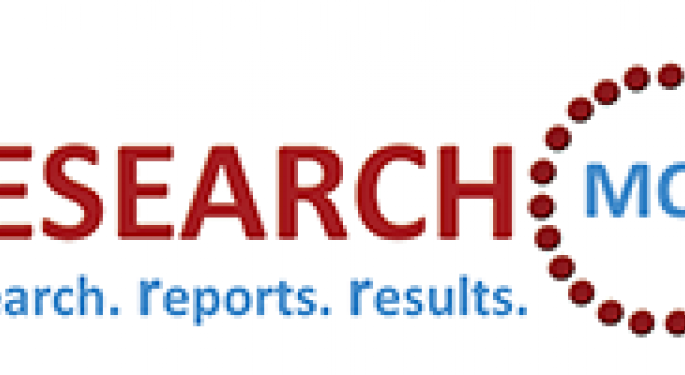 Most up-to-date research on "Travel and Tourism in Italy to 2018" to its huge collection of research reports.
Synopsis
The report provides detailed market analysis, information and insights, including:

Historic and forecast tourist volumes covering the entire Italian travel and tourism sector
Detailed analysis of tourist spending patterns in Italy for various categories in the travel and tourism sector, such as accommodation, sightseeing and entertainment, foodservice, transport, retail, travel intermediaries and others
Detailed market classification across each category, with analysis using similar metrics
Detailed analysis of the airline, hotel, car rental and travel intermediaries industries
Browse Detail Report With TOC @ http://www.researchmoz.us/travel-and-tourism-in-italy-to-2018-report.html
Executive summary
The travel and tourism sector in Italy suffered from a prolonged phase of economic instability and lower levels of consumer confidence. As a result, the overall sector contracted significantly during the review period in terms of tourist flow, while tourism expenditure registered only a marginal growth. The decline was largely due to the economic crisis, high unemployment and increased taxes.
Scope
This report provides an extensive analysis related to the tourism demands and flows in Italy:

It details historical values for the Italian tourism sector for 2009–2013, along with forecast figures for 2014–2018
It provides comprehensive analysis of travel and tourism demand factors, with values for both the 2009–2013 review period and the 2014–2018 forecast period
The report provides a detailed analysis and forecast of domestic, inbound and outbound tourist flows in Italy.
It provides comprehensive analysis of the trends in the airline, hotel, car rental and travel intermediaries industries, with values for both the 2009–2013 review period and the 2014–2018 forecast period.
Reasons to buy

Take strategic business decisions using historic and forecast market data related to the Italian travel and tourism sector.
Understand the demand-side dynamics within the Italian travel and tourism sector, along with key market trends and growth opportunities.
Browse Reports in Travel Services @ http://www.researchmoz.us/travel-services-market-reports-154.html
Key highlights

Italy's economy has struggled since 2008, and entered into a third recessionary phase in August 2014, after negative growth in the second quarter of 2014. The contracting economy makes it more difficult for Italy to reduce its heavy public debt, which is likely to reach 135% of GDP in 2014. Projected weak economic growth will continue to have adverse affects on the travel and tourism sector over the forecast period. However, direct tourism employment as a percentage of total employment, which has been rising since 2011, is expected to continue to do so over the forecast period. The overall unemployment rate in Italy stood at 12.0% in 2013, while youth unemployment was more than 35%.
Italy has recorded a rise in the number of visitors from Brazil, Russia, India and China, the BRIC countries. During the review period, tourists from China, Russia and Brazil increased at CAGRs of 15.2%, 15.9% and 5.6% respectively. The Italian government and tourism promotion agencies have been making efforts to attract tourists from these countries. For instance, to attract tourists from China, in 2014 Italy announced a reduction in the processing time for a tourist visa from five days to 36 hours. Italy opened a national tourism board office in Mumbai, India, in 2013.
Domestic tourism in Italy is a large and matured market. The total number of domestic trips fell from 114.1 million in 2009 to 76.7 million in 2013, at a review-period CAGR of -9.46%. This was largely due to the economic crisis, high unemployment, increased taxes and rising fuel costs.
Outbound tourism from Italy decreased from 29.1 million travelers in 2009 to 28.9 million in 2013, representative of a review-period CAGR of -0.17%. The decline was due to the country's economic problems which had a negative impact on residents' annual disposable incomes. Household disposable income fell by -3.0% in 2009, -0.8% in 2010 and 2011, -4.7% in 2012. However, outbound tourist expenditure recorded a marginal increase at a CAGR of 1.15% from EUR29.3 billion (US$40.7 billion) in 2009 to EUR30.7 billion (US$40.7 billion) in 2013.
Since its inception in 1947, Italy's flagship airline, Alitalia, has hardly made a profit, and the airline almost disappeared after the financial crisis in 2008. High-speed trains on profitable routes along with LCCs affected the company's performance. On the verge of bankruptcy, Alitalia signed a deal with Gulf carrier Etihad in August 2014, with Etihad acquiring a 49% stake in Alitalia for around EUR1.2 billion (US$1.6 billion).
The Italian government has been willing to offer leases on abandoned buildings and monuments for a period of 50 years, which can be extended by 25 years. The government hopes to attract leading hoteliers from around the world to restore and renovate old historic buildings and monuments, and develop them into luxury accommodation. For example, the Villa Tolomei in Florence was reopened as a five-star resort in May 2013 by Landmark Hotels. Other properties on offer include the Bourbon-built Santo Stefano prison in Ventotene, a historic jail in Procida, and a seafront castle in Gaeta. These new hotels will be advertised at Expo 2015 in Milan in October 2015.
Car rental companies in Italy are facing setbacks due to the high price of petrol and diesel. As of 2014, Italy had the fifth-highest petrol prices and the third-highest diesel prices in Europe. According to CGIA Mestre, the Italian association of sole traders and small businesses, high taxation is the main reason behind the high fuel prices. Tax on diesel in Italy was 55.4% in 2013, 59.1% for petrol.
Increasing internet penetration has resulted in strong growth of online travel bookings. According to the World Bank, internet penetration rose from 48.8% of the population in 2009 to 58.5% in 2013. With an increasing number of Italians booking travel online, traditional in-store intermediaries are also increasing their online presence and capability to meet demand.
For More Reports Browse @ https://www.linkedin.com/today/author/68229468

About ResearchMoz

ResearchMoz is the one stop online destination to find and buy market research reports & Industry Analysis. We fulfill all your research needs spanning across industry verticals with our huge collection of market research reports. We provide our services to all sizes of organizations and across all industry verticals and markets. Our Research Coordinators have in-depth knowledge of reports as well as publishers and will assist you in making an informed decision by giving you unbiased and deep insights on which reports will satisfy your needs at the best price.

For More Information Kindly Contact:
Email: sales@researchmoz.us
The preceding article is from one of our external contributors. It does not represent the opinion of Benzinga and has not been edited.
View Comments and Join the Discussion!