Construction Trend, Size, Share, Growth in South Africa and Opportunities to 2018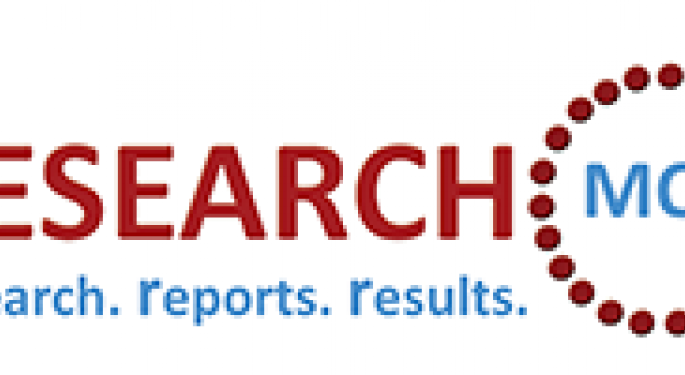 Most up-to-date research on "Construction in South Africa - Key Trends and Opportunities to 2018" to its huge collection of research reports.
Synopsis
This report provides detailed market analysis, information and insights into the South African construction industry, including:

The South African construction industry's growth prospects by market, project type and type of construction activity
Analysis of equipment, material and service costs across each project type in South Africa
Critical insight into the impact of industry trends and issues, and the risks and opportunities they present to participants in the South African construction industry
Analyzing the profiles of the leading operators in the South African construction industry.
Data highlights of the largest construction projects in South Africa
Browse Detail Report With TOC @ http://www.researchmoz.us/construction-in-south-africa-key-trends-and-opportunities-to-2018-report.html
Executive summary
The South African construction industry registered a compound annual growth rate (CAGR) of 8.65% during the review period (2009–2013). This growth was supported by increased government spending in the country's residential, infrastructural and commercial construction projects. The residential and infrastructure construction markets drove growth, as the preparation for both the World Cup and 2009 Confederations Cup supported improvements and acceleration in construction activities. Moreover, the government has also adopted the National Infrastructure Plan (NIP) and announced National Budget estimates in order to develop the country's infrastructure. Therefore, a large number of announced projects will provide hope for the construction industry, as corruption, mismanagement and price fixing within the industry all threaten to undermine the proper implementation of these developments. Timetric expects the South African construction industry to record a CAGR of 8.93% over the forecast period (2014–2018).
Scope
This report provides a comprehensive analysis of the construction industry in South Africa. It provides:

Historical (2009-2013) and forecast (2014-2018) valuations of the construction industry in South Africa using construction output and value-add methods
Segmentation by sector (commercial, industrial, infrastructure, institutional and residential) and by project type
Breakdown of values within each project type, by type of activity (new construction, repair and maintenance, refurbishment and demolition) and by type of cost (materials, equipment and services)
Analysis of key construction industry issues, including regulation, cost management, funding and pricing
Detailed profiles of the leading construction companies in South Africa
Browse Reports in Construction @ http://www.researchmoz.us/construction-market-reports-119.html
Reasons to buy

Identify and evaluate market opportunities using Timetric's standardized valuation and forecasting methodologies
Assess market growth potential at a micro-level with over 600 time-series data forecasts
Understand the latest industry and market trends
Formulate and validate business strategies using Timetric's critical and actionable insight
Assess business risks, including cost, regulatory and competitive pressures
Evaluate competitive risk and success factors
Key highlights

In nominal terms, the total construction value add in South Africa registered a nominal CAGR of 9.97% during the review period. The value add is anticipated to record a nominal forecast-period CAGR of 7.70%, driven by a decline in the confidence of building construction and civil engineering construction. According to the Bureau for Economic Research (BER), the building confidence index declined by 11.0 index points, going from 52.0 points in the first quarter of 2014 to 41.0 points in the second. The civil confidence index declined by 11.0 index points over the same period, going from 55.0 to 44.0 points. The total outlook for construction in South Africa over the forecast period remains positive.
The South African Construction industry is undergoing a period of unfavorable conditions as a consequence of economic indicators, which continue to disappoint the building industry. There are fewer projects in the construction market with a higher interest rate, dampening the country's growth of real estate construction projects. According to BER, the building confidence index declined by 11.0 index points, going from 52.0 in the first quarter of 2014 to 41.0 in the second. This was largely due to the weak demand from private sector, prolonged strike in platinum sector, acceleration in the project postponement rate, increasing interest rates and declining exports. The industry is set to rebound over the forecast period, due to improved economic conditions, increase in profitability, and investment in the construction industry.
The South African government is taking various initiatives to improve the country's transport infrastructure. The National Transport Master Plan 2050 (Natmap) was approved by the South African government in 2010, with an aim to expand the country's rail network and ports with an investment of ZAR750.0 million (US$102.5 million). The government adopted the National Infrastructure Plan in 2012, with the objective of investing ZAR827.0 billion (US$100.7 billion) over a period of three years, from 2013–2014 until 2015–2016, to build and upgrade infrastructure in South Africa. Additionally, with the Public Transport Strategy (2007–2020), the government plans to improve the country's public transport by establishing the integrated rapid public transport network (IRPTN), and developing rail corridors and bus rapid transit systems (BRTs).
The South African construction market will also be supported by the country's macroeconomic factors, which include mortgage loans, interest rate and inflation. According to the latest data from Absa Bank Ltd (ABSA), private sector mortgage loans (which comprise both commercial and residential mortgage loans) recorded a growth of 3.4% at the end of June 2014 and annually, with commercial and residential mortgage loans recording respective growths of 6.1% and 2.4% in the first half of 2014. Moreover, mortgage interest rates climbed by 50.0 basis points in January 2014, going from 8.5% in 2013 to 9.0% annually, while inflation maintained stability in the first half of 2014, at 5.3%, after increasing from 3.5% in 2011, 4.6% in 2012 and 5.2% in 2013. Inflation and mortgage interest rates are expected to increase further in 2014 and 2015, depending on present global and economic trends, highlighting the growth prospects of the South African construction market.
According to the National Budget, the South African government increased its expenditure for social infrastructure, which includes the development of education, health and other formal communities. The expenditure is expected to increase from ZAR30.0 billion (US$3.7 billion) in 2012–2013 to ZAR43.0 billion (US$4.0 billion) in 2016–2017. The main emphasis will be on the refurbishment of clinics and hospitals, and clearance of school infrastructure backlogs. This will contribute to the institutional construction market's continued expansion over the forecast period.
For More Reports Browse @ https://www.linkedin.com/today/author/68229468

About ResearchMoz

ResearchMoz is the one stop online destination to find and buy market research reports & Industry Analysis. We fulfill all your research needs spanning across industry verticals with our huge collection of market research reports. We provide our services to all sizes of organizations and across all industry verticals and markets. Our Research Coordinators have in-depth knowledge of reports as well as publishers and will assist you in making an informed decision by giving you unbiased and deep insights on which reports will satisfy your needs at the best price.

For More Information Kindly Contact:
Email: sales@researchmoz.us
The preceding article is from one of our external contributors. It does not represent the opinion of Benzinga and has not been edited.
View Comments and Join the Discussion!