Research on Construction Industry in Canada Trend, Size, Share, Growth and Analysis 2018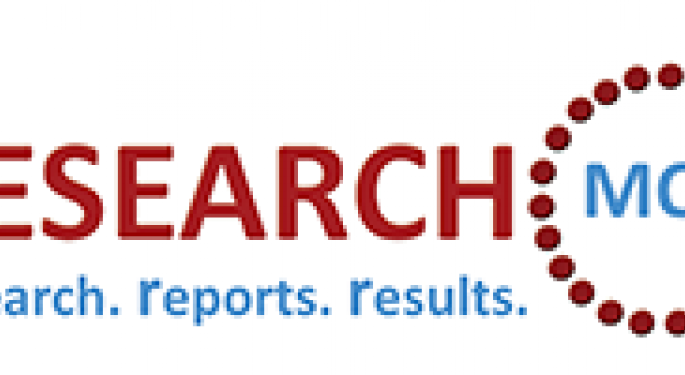 Most up-to-date research on "Construction in Canada - Key Trends and Opportunities to 2018" to its huge collection of research reports.
Synopsis
This report provides detailed market analysis, information and insights into the Canadian construction industry including:

The Canadian construction industry's growth prospects by market, project type and type of construction activity
Analysis of equipment, material and service costs across each project type in Canada
Critical insight into the impact of industry trends and issues, and the risks and opportunities they present to participants in the Canadian construction industry
Analyzing the profiles of the leading operators in the Canadian construction industry.
Data highlights of the largest construction projects in Canada
Browse Detail Report With TOC @ http://www.researchmoz.us/construction-in-canada-key-trends-and-opportunities-to-2018-report.html
Executive summary
The Canadian construction industry recorded a CAGR of 8.43% during the review period. Growth was supported by private and public investments in infrastructure, residential and industrial projects. The outlook for construction is favorable, as a result of the government's focus on country's infrastructure and residential construction. Significant investment in low-cost residential projects to develop the housing system, and the implementation of the new Building Economic Plan to build the country's infrastructure will support the industry's growth over the forecast period. The construction industry's output is expected to record a CAGR of 5.07% over the forecast period.
Scope
This report provides a comprehensive analysis of the construction industry in Canada. It provides:

Historical (2008-2012) and forecast (2013-2017) valuations of the construction industry in Canada using construction output and value-add methods
Segmentation by sector (commercial, industrial, infrastructure, institutional and residential) and by project type
Breakdown of values within each project type, by type of activity (new construction, repair and maintenance, refurbishment and demolition) and by type of cost (materials, equipment and services)
Analysis of key construction industry issues, including regulation, cost management, funding and pricing
Assessment of the competitive environment using Porter's Five Forces analysis
Detailed profiles of the leading construction companies in Canada
Reasons to buy

Identify and evaluate market opportunities using Timetric's standardized valuation and forecasting methodologies
Assess market growth potential at a micro-level with over 600 time-series data forecasts
Understand the latest industry and market trends
Formulate and validate business strategies using Timetric's critical and actionable insight
Assess business risks, including cost, regulatory and competitive pressures
Evaluate competitive risk and success factors
Browse Reports in Construction @ http://www.researchmoz.us/construction-market-reports-119.html
Key highlights

According to Statistics Canada (StatCan), the total value of building permits reached CAD80.8 billion (US$78.6 billion) in 2013, a 0.1% fall compared to 2012. In 2013, the value of residential building permits was CAD48.3 billion (US$47.0 billion), and the value of non-residential building permits was CAD32.5 billion (US$31.6 billion), both unchanged from 2012. However, according to StatCan, in 2014 private and public bodies are expected to invest CAD404.5 billion (US$391.5 billion) in construction, equipment and machinery, an increase of 1.4% over 2013. In nominal terms, the construction value add in Canada reached CAD134.8 billion (US$131.2 billion) in 2013, after registering a review-period CAGR of 6.95%, and is projected to reach CAD166.2 billion (US$162.6 billion) by 2018, after registering a forecast-period CAGR of 4.28%.
According to the Canada Mortgage and Housing Corporation (CMHC), total housing starts in urban areas reached 80,826 in the first half of 2014, as compared to 77,502 recorded in the first half of 2013. Of these, housing starts in the multi-family category rose from 48,470 in the first half of 2013 to 53,119 in the first half of 2014, while housing starts in the single-family category fell from 29,032 to 27,707 during the same period. However, the CMHC expects stabilization in housing starts in 2014 and 2015, due to a slowdown in demand from first-time buyers and a modest increase in mortgage rates. Over the forecast period, growth in the residential construction market will be driven by the rising housing starts in the country.
Canada is the world's sixth-largest producer of crude oil. Recent growth in liquid fuel supply was driven by the development of oil sands in Alberta. As the US works towards becoming a net exporter of natural gas by 2020 and achieving self-sufficiency in energy by 2035, Canada's heavy reliance on the US for its energy exports is a major threat to the country's energy security. Moreover, according to the Canadian Association of Petroleum Producers, crude oil production is expected to rise from 3.2 million barrels per day (bpd) in 2012 to 4.9 million bpd by 2020. To deal with increasing oil production and diversify its trading partners, the country is concentrating on building the pipeline infrastructure. A proposed pipeline construction project approved in 2014 is the Northern Gateway project, which will supply synthetic crude oil and crude bitumen to Kitimat, on Canada's west coast. Investments in the pipeline infrastructure will support growth of other infrastructure categories over the forecast period.
Under the Economic Action Plan 2013, the government will provide CAD1.4 billion (US$1.4 billion) tax relief by extending the temporary accelerated capital cost allowance (CCA) for two years to the country's manufacturing and processing industries. CCA will allow faster write-offs of the new investment in machinery and equipment in the processing and manufacturing sectors, which will encourage manufacturing and processing firms to increase their investment levels.
According to StatCan, gross domestic spending on R&D reached CAD30.4 billion (US$29.6 billion) in 2013, indicating a decline of 0.9% over 2012. In 2013, spending on R&D by businesses fell by 2.8% over 2012, while the federal government increased spending on R&D by 1.4% over 2012. In the fiscal year from April 2014 to March 2015, the federal government's estimated spending on science and technology reached CAD10.3 billion (US$10.0 billion), falling by 5.4% over the previous fiscal year. Of this, CAD6.5 billion (US$6.3 billion) was allocated for R&D activities, while the remaining amount was allocated for scientific activities. Reduced spending on R&D will result in marginal growth in the research facilities category over the forecast period.
For More Reports Browse @ https://www.linkedin.com/today/author/68229468

About ResearchMoz

ResearchMoz is the one stop online destination to find and buy market research reports & Industry Analysis. We fulfill all your research needs spanning across industry verticals with our huge collection of market research reports. We provide our services to all sizes of organizations and across all industry verticals and markets. Our Research Coordinators have in-depth knowledge of reports as well as publishers and will assist you in making an informed decision by giving you unbiased and deep insights on which reports will satisfy your needs at the best price.

For More Information Kindly Contact:
Email: sales@researchmoz.us
The preceding article is from one of our external contributors. It does not represent the opinion of Benzinga and has not been edited.
View Comments and Join the Discussion!