Live Publication Events Take the Media World by Storm
Recently Vanity Fair announced that this autumn it will host a conference for the 20th anniversary of their yearly
"New Establishment" list of influential people
in San Francisco. While the party will only host 350 people, each attendee will be charged $5,000 to take part in the festivities. With famous speakers such as Jonathan Ive, Michael R. Bloomberg, and Gen. Keith B. Alexander, however, it isn't surprising that Vanity Fair's guest list would be so selective. Though this may seem like a bold and impressive move on behalf of the famous popular culture magazine, this is but one of many live events that several well-known publications have been holding in recent months. Even more surprising, however, is the fact that this trend is only just begun it's ascent into popularity.

In an attempt to leverage brands and improve networking, The Atlantic, The Huffington Post, The Wall Street Journal and The New York Times have each held their own personal and pricey conferences. These events have become so prominent that business executives rate them on par with the World Economic Forum in Davos, Switzerland; the Aspen Ideas Festival in Aspen, Colo.; and TED. Together both producers of famous publications and the most influential industry leaders have recognized the importance and potential behind structuring a live event. Aside from providing the opportunity for like-minded individuals to socialize and share the latest information, the event also offers a wonderful opportunity to generate revenue. Put simply, the best and brightest across the journalistically minded have found the perfect way to improve their business model – conferences.
The conference sensation may have just begun to catch on, but there is no sign of it falling out of fashion. Several companies, Vanity Fair included, have begun linking their conference schedules with partners to generate combined interest for both parties. This process is a brilliant method of cross-promotion that allows industry leaders to help one another grow and establish a larger base of interested clients, consumers, and more. Similarly, many of the celebrities who may wish to speak on behalf of one company may be interested in appearing at a partner's event. This increases the celebrity's face time with the public, while also providing a major draw to a broader number of events.
Networking around conferences is the current generation's new answer to the age old problem of reaching out to the greatest number of people. It's important to keep in mind, however, that the best events and hosting the most famous guests won't be possible without an outstanding location. In order to ensure a successful conference, it is of the important that publication leaders select a venue that can provide ample room, beautiful scenery, and the amenities that their guests prefer. Failing to do so means risking the enjoyment of the attendees, and with it any chance of productivity. For the best chance at a profitable experience, you can guarantee that an
optimal event venue needs to be researched
and chosen. Without utilizing one, even Vanity Fair's goals may remain unmet. Whether the conference is for 350 or 35 people, meeting planners can learn from Vanity Fair's event by choosing a location that is not traditional and creates a unique atmosphere for guests.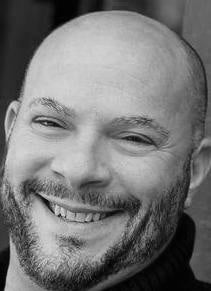 Chuck Salem is the President of Unique Venues. With comprehensive experience in conferencing and event planning, Chuck has led Unique Venues for over 7 years. In this time, Unique Venues has grown to be a leading marketing and membership organization representing unique meeting and event spaces throughout the USA and Canada. Chuck leverages his varied experienced in moving his team forward while providing compelling industry insight for various platforms and forums both in person and online.
The preceding article is from one of our external contributors. It does not represent the opinion of Benzinga and has not been edited.
View Comments and Join the Discussion!