Importance of CUCM training For Businesses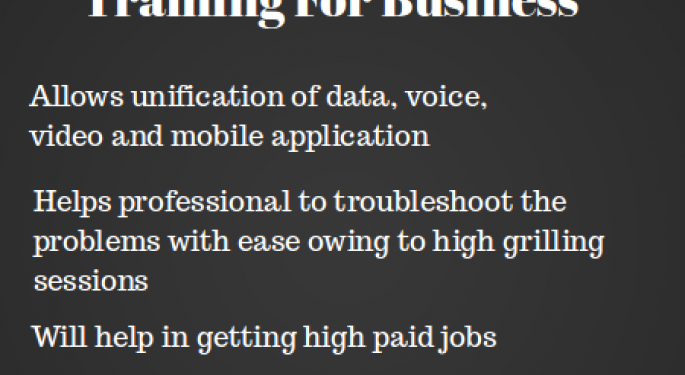 The world of Cisco Unified Communications can be overwhelming and confusing owing to many kinds of products, terminologies and features that it comprises of. For an IT professional who is newly introduced it can certainly be a challenge to determine the path to tread.
The most commonly used components of Cisco Unified Communications include:
Cisco Unified Communications Manager (CUCM)

Cisco Unity Express (CUE)

Cisco Unified Communications Manager, Express (CME)

Cisco Unity Connection (CUC)

Cisco Unified Presence (CUP)
Cisco provides certifications for all of the above products, the Cisco Unified Communications Manager (CUCM) being the most popular.
Cisco Unified Communications Manager (CUCM)
The Cisco Unified Communication Manager is a keystone product of Cisco Unified Communications. It allows for unification of data, video, voice and mobile application, all centralized through it. The CUCM also integrates universally with other Cisco Unified Communication therefore supporting a large number of Unified Communication solutions.
CUCM serves as an appliance solution for C210 M2 Rack Mount and Blade Servers, Cisco Unified Computing System (UCS) B200, Cisco's 7800 Media Convergence Servers and can even be installed on various third party servers.
Cisco CUCM Training: How Can It Benefit Organizations?
Organization need to train their employees from time to time, especially in technology, having said that its ever changing and keeping pace is extremely important. Investing in a good training program will not only help its employees strengthen concepts but also gain hands-on experience in installing, deploying and maintaining them efficiently.
Training is also important because the training standards are very high and to be able to qualify and attain the certification professionals need to have a very strong hold on the concepts. Additionally, a combination of classroom sessions, boot camps and simulation sessions ensure that there is wholesome learning.
Undergoing training has also proved to be very fruitful for getting a good job because organizations equate a trained IT professional as an expert in the domain. Besides, professionals are also able to troubleshoot problems with ease owing to the high grilling sessions they underwent during their training period.
If you are planning to take Cisco Unified Communications Manager (CUCM) training, get in touch with us at Koenig-Solutions.
How important do you consider CUCM training to be? What are the biggest benefits that you feel Cisco CUCM training has to offer? Share your thoughts and takes with us below; we'd love to hear from you.
The preceding article is from one of our external contributors. It does not represent the opinion of Benzinga and has not been edited.
View Comments and Join the Discussion!