The Payday Loan Problem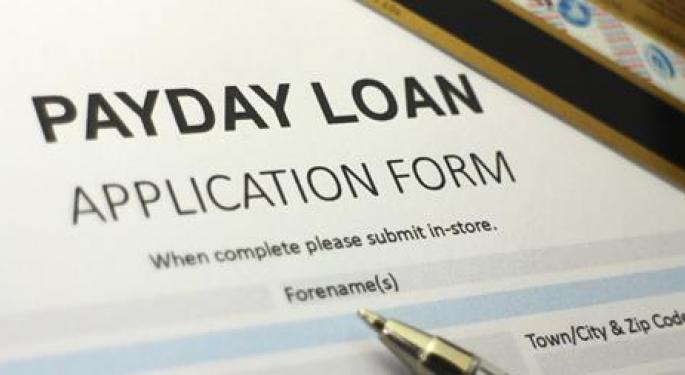 The UK economy might be on a major upswing right now, but it cannot be denied that there are more and more people who are applying for short-term loans to get them through from one payday to another. The figures don't lie. StepChange, a non-profit organization that provides free debt counseling services, had recently released a report that showcases the dire situation of people who have gone into severe financial hardship through these kinds of loans.
From January to June this year, StepChange handled 43,716 consumers who were in severe financial straits due to payday loans. This is a significant increase of more than 42% from last year's figure of 30,62 who sought StepChange's help within the same period. This figure also represented an amount of £72m that people were having trouble repaying.
And you don't even have to look hard just to see that the payday loan issue is getting out of hand. News outlets and media websites are full of horror stories about it; last July, Ian Jordan, a 60-year-old grandfather from Southampton, committed suicide after raking up debts that amount to £20,000, with one lender charging the man with up to 5,000% in interest. He owed money to at least a dozen lenders; to pay off previous debts, he would take out a new loan from a new lender, thus keeping himself mired in a neverending debt cycle. If you don't believe the rates, Pedro loans invites you to compare payday lenders; as you can see, some companies are charging as high as 7000% in interest. The Guardian also reported the rise of shady payday loan "middlemen," who put up credit broking websites to take advantage of vulnerable people who are out looking for cheap credit. These "middlemen" mislead these consumers into thinking that they are paying for a loan, when they are really just paying for the "services" of the middlemen instead.
So, what is the Government doing about all of these issues?
Like StepChange, the office of the ombudsman has also noticed an increase in the number of people who seek legal help and loan counselling. Last year (2013), there was a total of 794 complaints that was received by the office, a number that is 46% more from the previous year (2012).
In light of the seeming endless complaints from consumers, the office of the ombudsman has recently organized a team that is dedicated solely to deal with the country's growing payday loan problem as an effort to curb and mitigate the damage before it gets out of hand. Usually, consumers who have complaints about a financial firm/lender would need to exhaust all of the available complaint options of the firm first before they can go to the ombudsman for help. This process can take up to eight weeks, during which more charges are further added to the consumer's debt. Speed is of the essence here since consumers' accounts are getting pilfered in the process of waiting for help.
Now, the ombudsman has a dedicated payday loan team who will try to respond to consumers' complaints in real time. The team will answer calls, emails, and even live web inquiries to hasten the resolution process. The goal here is to settle all cases within two weeks, during which the team will try to negotiate between both parties that won't necessitate for the filing of a formal case. So far, the team has been doing a good job at their task in their first seven weeks, and feedback from consumers is generally very positive. The team has already handled and resolved 250 cases.
Obviously, having a dedicated resolution team will not be enough to completely eradicate the problem of unscrupulous lending firms taking advantage of vulnerable consumers. There are reports that some firms even approve loans to under 18s, people who are mentally ill, and the unemployed. Since there are now apps and online services that allow people to get a payday loan with just a click of a button, it is expected that more and more vulnerable people will be lured into the schemes of lenders. And just like what happened to Ian Jordan, there are shady lending firms who have no qualms in punishing people with unbelievable interest rates and additional charges if they default on their existing loans.
The government needs an iron fist, and not kids' gloves, to keep these lending firms in check. Concrete measures and legal remedies should be undertaken to prevent more people from being victimized.
The preceding article is from one of our external contributors. It does not represent the opinion of Benzinga and has not been edited.
View Comments and Join the Discussion!