Investors Still Bullish in Chicago Real Estate Despite Possible Tax Hike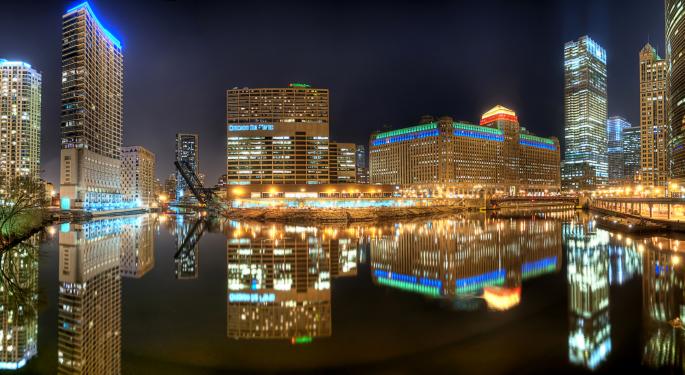 Real estate investors remain bullish in Chicago's real estate sectors despite plans to increase property taxes to fund its $250 million pension obligations as they continue their shopping spree for assets in the area, ChicagoBusiness.com reported.
The report revealed that Chicago investors recognize the property tax hike is an issue, but not a cause for alarm and to stop buying real estate portfolios in Chicago.
"I think it's an issue, but I don't think it's stopping anyone from investing in Chicago," Mark Stern, senior vice president of acquisitions at Waterton Associates LLC, told ChicagoBusiness.com.
Joshua Behar, acquisitions analyst at Florida real estate firm Accesso Partners LLC, added to Stern's the statement, "We're anticipating some sort of tax increase, but we don't think it will push us away from Chicago in the near term."
The report cited a slew of transactions including the sale of a $78 million for an apartment complex in Arlington Heights, and $850 million for a River North office space.
REITs are also shopping around in the area with Acadia Realty Trust leading the way in the Gold Coast, following its acquisition of a $20.7 million building in 2012. The report said the company "wants to buy more."
Chicago investors are drawn to Chicago's market due to a "lack of yield-generating alternatives," and interest rates at record lows, the report said.
It adds as modest economic growth as another reason the average and median prices are recovering and why investors opt to invest in the city.
"That all adds up to a robust market—despite the poor condition of state and city finances," the report noted.
Citing data from Real Capital Analytics Inc., the report said that the market have posted modest and steady growth each year since the financial crunch in 2009. It noted a jump in sales from 244 sales worth $2.4 billion to 902 properties worth $15 billion. In H1 of 2014 alone, investors bought 405 properties representing over $6 billion.
As the Chicago real estate market becomes hotter and captures more deep-pocketed investors and firms, agents can take advantage of the opportunities present in the market by utilizing disruptive real estate marketing technologies to promote their listings. Fort Lauderdale-based digital company Realbiz Media Group, Inc. (OTCQB: RBIZ) is a country leader in developing real estate marketing platforms for "technology-starved" real estate agents.
An example of Realbiz Media's innovative online real estate technology is its consumer site Nestbuilder.com. Nestbuilder.com is a property listings site that hosts over 1.6 million videos and virtual tours and is based on a marketing platform called Nestbuilder Agent, which allows realtors to create professional agent profiles and virtual tours out of listing photos.
The company is also known to realtors and firms for its Microvideo App platform, a platform for enterprise clients that allow them to create microsites for their listings and virtual tours optimized for mobile viewing. These virtual tours and listing pages can be forwarded directly to potential clients via email and social media.
All of Realbiz Media's real estate marketing platforms feature social media integration, allowing agents to share their listings to people within their network and beyond.
For more information on the company's products and services, please call this toll free number: 1.888.REAL.BIZ (888.732.5249) or email at support@rbm.zendesk.com.
The preceding article is from one of our external contributors. It does not represent the opinion of Benzinga and has not been edited.
View Comments and Join the Discussion!