U.S. Chains Eye Canada's Prime Real Estate for Expansion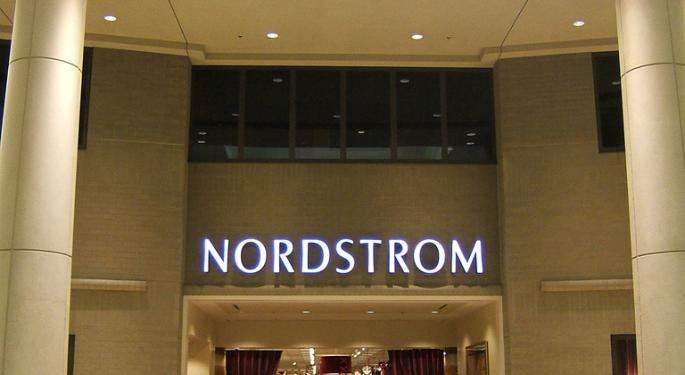 U.S. luxury retail mall chains Nordstrom Inc. and Saks Fifth Avenue are cornering a piece of Canada's prime real estate for expansion, according to a report on The Financial Post.
According to the report, Nordstrom Inc. (NYSE: JWN), America's largest luxury department-store chain, aims to open six stores in Canada by 2017. Saks Fifth Avenue (NYSE: SKS), which was bought by Canadian firm Hudson's Bay Co. in 2013, aims to open seven stores in the said country, two of which are opening next year in Toronto.
Sears Canada recently had vacated prime retail spaces ready for occupancy and Nordstrom was quick to jump in to seize the opportunity. The report said five of Nordstrom's upcoming Canadian stores would be located at Sears Canada.
Noting experts' opinions, the report said the reasons American mall chains are heading over to Canada are the country's growing affluence and soaring property valuations. Canadians were very much levered and have money to spare on upscale brands.
"These top U.S. purveyors of pricey clothing and accessories, while mindful of Target Corp.'s recent stumble expanding north, are noticing wealthy Canadians are increasingly emulating their more profligate American counterparts," the report said.
"The changing consumer habits and sudden availability of prime retail real estate are now spurring Saks and Nordstrom to bring their attentive customer service and gourmet dining halls into a market long dominated by two major homegrown chains: Holt Renfrew and Harry Rosen," it added.
In addition, the Standard & Poor's/Toronto Stock Exchange Composite Index has been on a record run, up by 11 percent this year. The Standard & Poor's 500 Index, on the other hand, posted 3.3 percent gain.
Canadian home prices have been steadily increasing as well, up by 32 percent in the last five years based on the Teranet-National Bank Home Price Index. That translates to a 21 percent gain in the S&P/Case-Shiller Composite-20 Home Price Index, the report said.
The ability to expand to Canada's prime real estate is a probable offshoot of the U.S. retail sales rebound. The U.S. retail sector started to recover in March this year following a winter slump with sales up by 0.3 percent, data from the Commerce Department revealed.
More reserved U.S. mall investors who would like to play it safe and are adamant about investing in Canada can also look for retail spaces locally. One web site that these real estate investors can depend on is RealBiz Media Group, Inc.'s (OTCQB: RBIZ) Nestbuilder.com. The real estate portal, which serves home to 1.6 million video listings and virtual tours, is a great destination for retail investors who are searching for prime retail spaces in the United States.
In addition, agents using the platform are employed by some of the biggest names in real estate today such as Keller Williams, Era Real Estate, Century 21, and Prudential Select Properties. Finding an agent that investors can rely on is possible through Nestbuilder.com.
RealBiz Media also has access to the nation's largest real estate companies with numerous approved vendors and national contracts, both key to its future development programs. When completed, the company is targeting distribution of its digital video network to more than 70 million households and its agent-driven MicroVideo App program. For more information on RealBiz Media's products and services, contact RealBiz Media at 1.888.REAL.BIZ (888.732.5249) or email support@rbm.zendesk.com.
The preceding article is from one of our external contributors. It does not represent the opinion of Benzinga and has not been edited.
View Comments and Join the Discussion!