Some Love For Southwest Airlines
The Trade Ideas A.I. powered Investment Discovery Engine, "Holly" points to a bounce play
developing in Southwest Airlines Company (NYSE: LUV). Bounce plays define themselves by price action from a reaction off of a level of support. Holly sees the price action in LUV reacting off of a basing pattern at the 200 day moving average.
A long bottom tail has formed on the daily candle of last Friday. These usually signal a reversal.
This bottoming tail on Friday was just outside the calculated True Range for this stock (the average range of a candle). Holly signals she found a short term bottom here at these levels.
Some key metrics to consider here are:
Average True Range – the stock should not be moving more than $1.25 per day
Earnings were 11 days ago so there is no threat of overnight earnings risk now
The stock is back to closing above the 200 day moving average as a support level.
The stock has pulled back $6.91 in a 10-day range to make a higher low on the daily
chart.
The recent low of 40.74 will serve as a good stop loss area for this trade. Consider the entry in
this trade to be anywhere from 41.70 to 42.35 and manage the risk of shares to weather a stop
of 40.70. Holly sees no reason why LUV should not be back up in the high 40's very soon.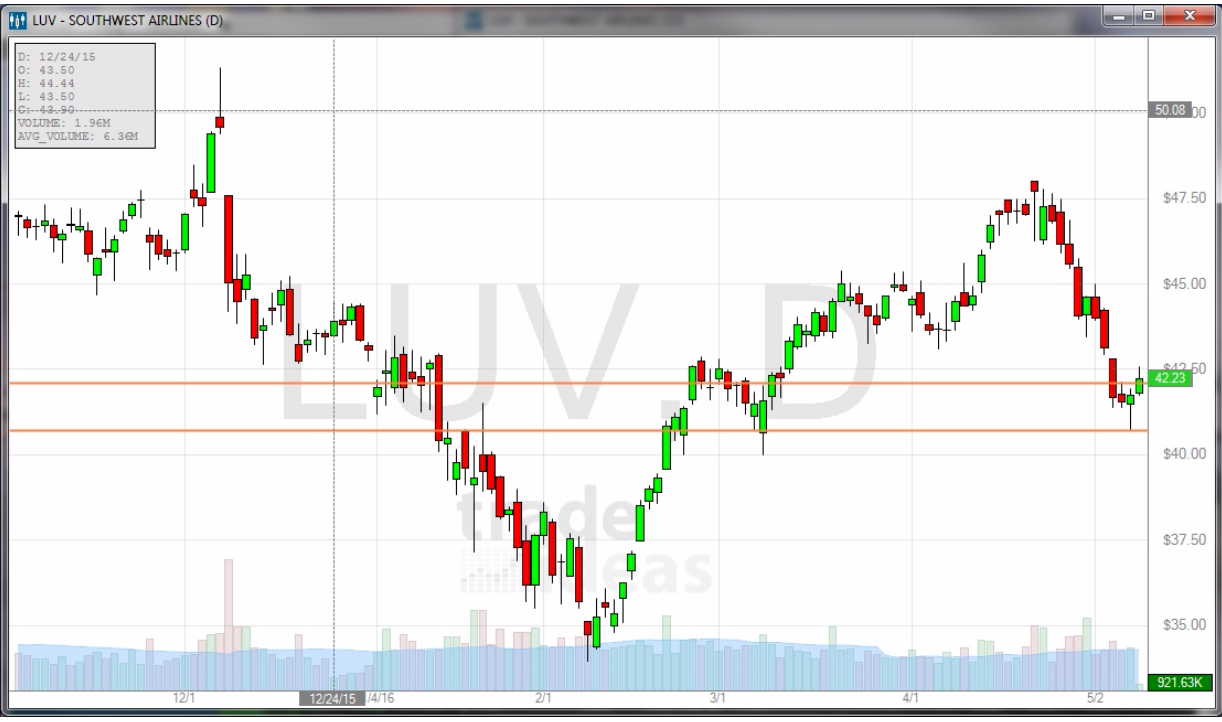 Posted-In: Technicals Trading Ideas
View Comments and Join the Discussion!