Most Apple Traders Are Watching For Prices Over $100
The majority of stocks, particularly tech stocks, are off to a rough start in 2016, and Apple Inc. (NASDAQ: AAPL) is no exception.
But how badly has Apple's 8.1 percent drop so far in January impacted the stocks technical outlook?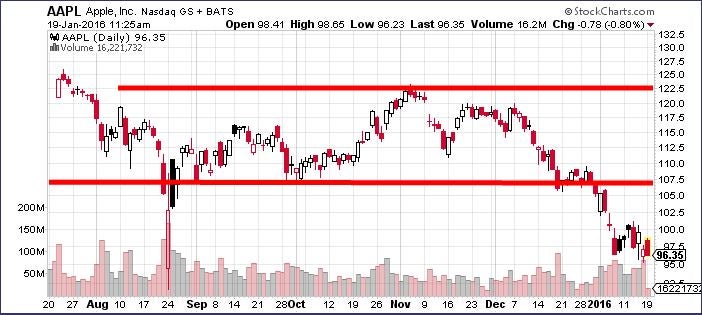 Aside from the August Flash Crash low in the low $90s, Apple has been trading in a range between around $107 and $123 for about six months headed into 2016. However, it didn't take long in 2016 for Apple to go crashing through $107 support and plummet to around $95.
For now, Apple bulls are hoping that the stock can find support at the $92 level that represents the flash crash low.
Related Link: Is Peter Schiff's Recession Thesis Coming True?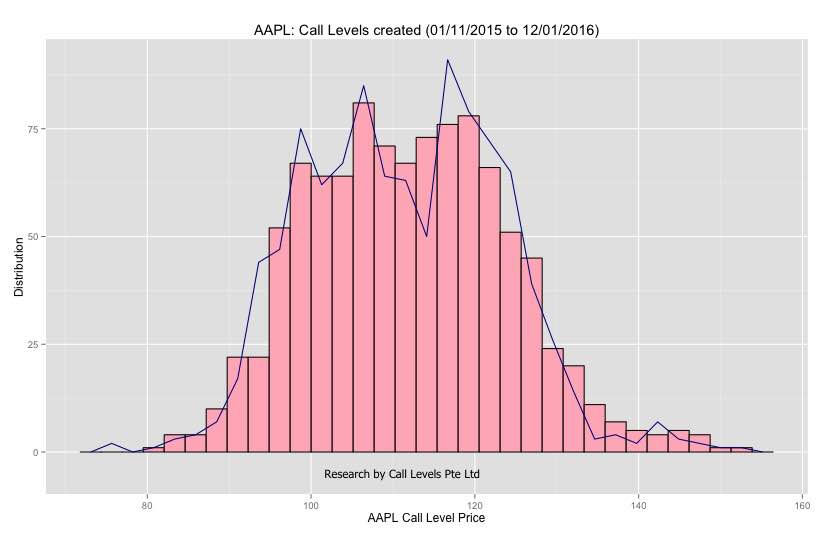 Data from Call Levels indicates that Apple traders have notification set for $107 and $120.
A look at the chart shows that these levels will be critical for Apple. A significant break above either level would be an extremely bullish move for the stock. Apple bears would likely also be looking at these levels, particularly $107, as potential selling/shorting opportunities.
Disclaimer: Any comments, opinions, perspectives and analyses including but not limited to views etc. are that of the authors own, and in no way can be perceived as professional investment advice. Examples of analyses, calculations performed within the Content are only examples and/or instances taken from the Call Levels App. These analyses, calculations etc. should not be treated as professional investment advice, strategy or any variant of such forms as they are based on limited and open source information. All prices, data and calculations are correct at the time of posting.
Posted-In: Technicals Movers Trading Ideas
View Comments and Join the Discussion!