Alibaba Has Traded Like This 3 Other Times In Its Short History
Alibaba Group Holding Ltd (NYSE: BABA) traders are scrambling to decide how to play the company's earnings report coming prior to the market open on Thursday.
Fundamental and technical traders have been pouring over countless metrics for days trying to determine how the market will react to the latest numbers from the e-commerce giant.
Similar Patterns
One website, EidoSearch, takes a unique approach to predicting future stock movement. The EidoSearch software focuses on identifying time periods in the past when stocks have traded most similarly to recent trading action.
Three Closest Matches
Alibaba's stock has only traded publicly in the U.S. for a little more than seven months, but EidoSearch identified the three one-month stretches that most closely resemble the stocks last month of trading.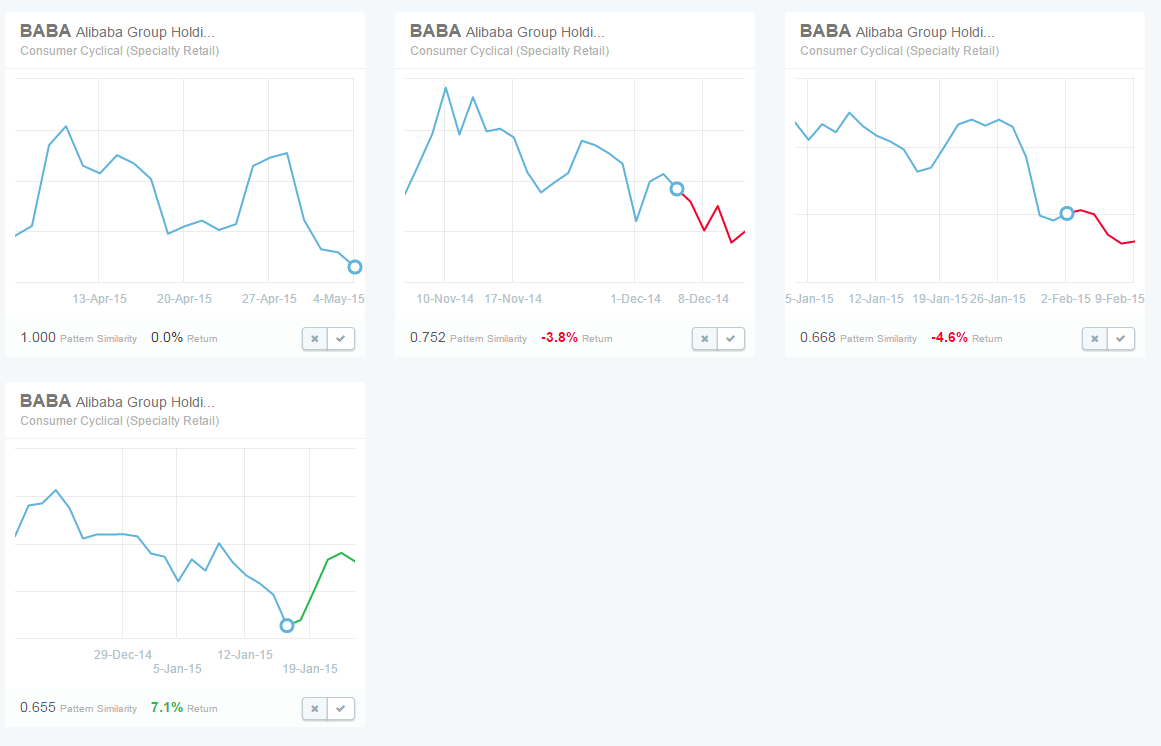 Based on the similarities in the trading patterns, EidoSearch projects a share price of $80.49 for Alibaba on May 9. The projection includes potential upside to $84.51and potential downside to $77.49.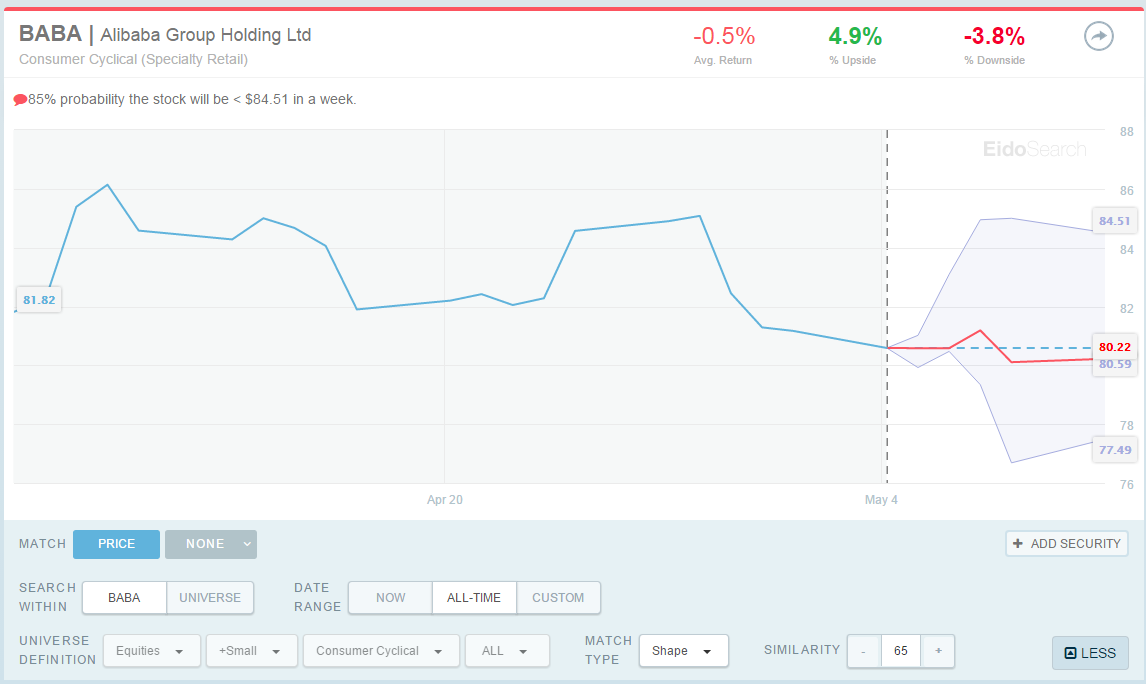 Past Projections
Benzinga has reported on a pair of other pre-earnings EidoSearch projections this earnings season. Prior to Apple Inc (NASDAQ: AAPL)'s earnings, EidoSearch projected a $135 share price by May 1.
Apple closed trading on May 1 at a price of $128.95.
EidoSearch's pre-earnings prediction for GoPro Inc (NASDAQ: GPRO) of $45.44 by May 4 fell short of the stock's actual May 4 closing price of $49.74.
Short Track Record
Thursday's earnings report will be Alibaba's third since going public in the U.S. It's first two reports produced mixed results. The stock jumped 4.2 percent following its November earnings report. However, Alibaba shares plunged more than 8.7 percent on the day following the company's most recent quarterly report in January.
Alibaba shareholders are hoping that this week's numbers will provide a much more positive outcome this time around.
Posted-In: ed calendar EidoSearchTechnicals Previews Trading Ideas
View Comments and Join the Discussion!