After Cutting Guidance, Expect Shares of Honeywell To Keep Falling
The following stock has been highlighted by VantagePoint ai, an artificial intelligence platform that provides market forecasts 1-3 days in advance. For a free demo click here.
Honeywell International Inc. (NYSE:HON) has seen better days. The industrial giant hit an all-time high of $167.72 on Oct. 1, but have since fallen 15 percent. The stock fell even further following the company's Q3 earnings report on Oct. 19, during which they cut their sales guidance for the fiscal year, falling to its lowest point since September 2017. Year-to-date, HON is down 7 percent.
According to VantagePoint ai's two main predictive analytics, the bottom is not yet in on this stock. VantagePoint's main indicator, a predicted moving average, crossed below the stock's simple 10-day moving average on Nov. 20, indicating the beginning of a downtrend. That brought an end to the brief uptrend in the stock that began on Nov. 7. You can see this represented in the chart below by the blue line crossing below the black one.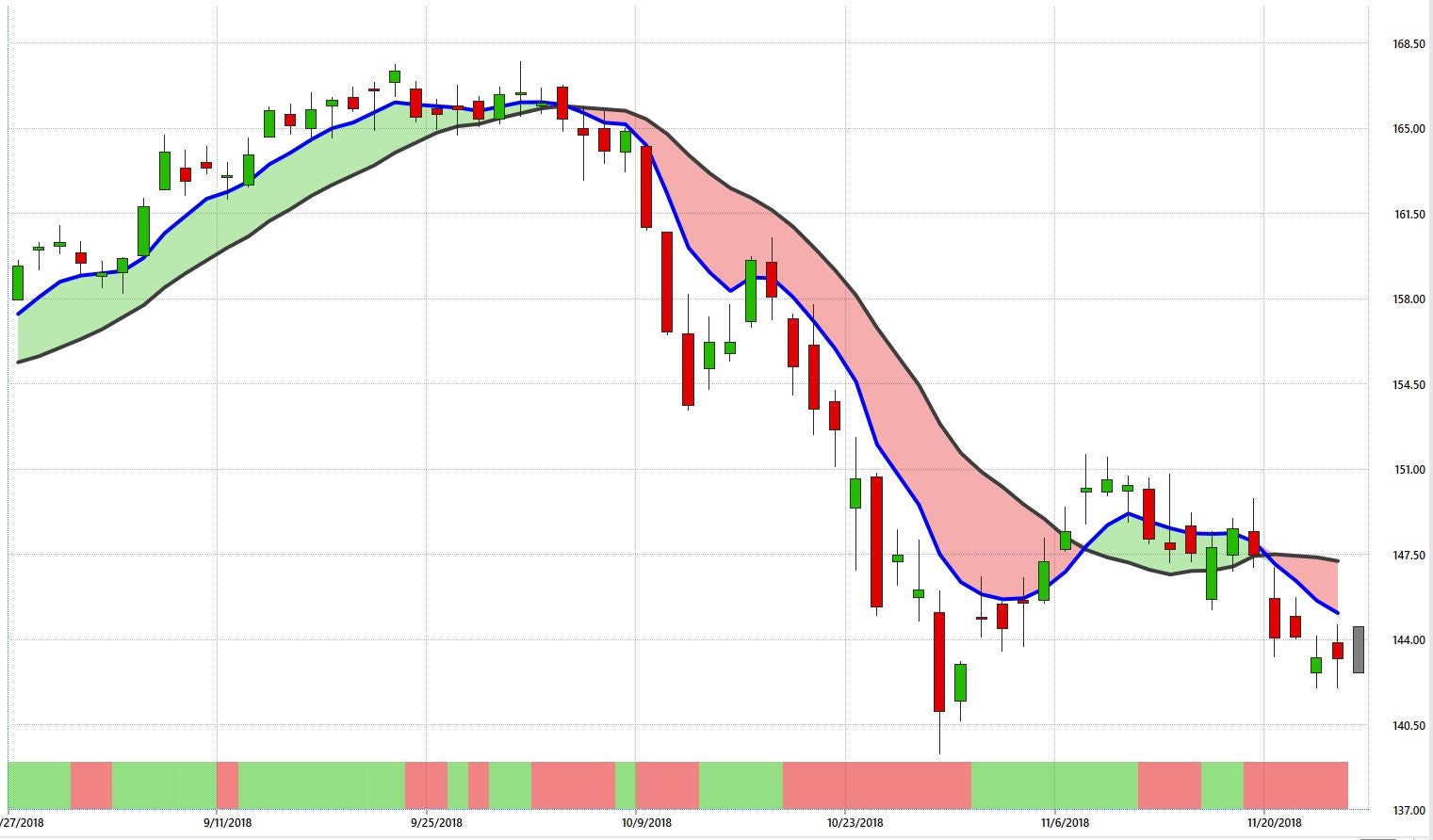 In addition, VantagePoint's predicted neural index (the red-green bar at the bottom of the chart) is forecasting for the stock to fall over the next 48 hours. It also serves as a confirmation to what the bearish crossover in the predicted moving average indicated.
Shares of Honeywell were trading down 0.25 percent in Tuesday's session.
VantagePoint ai is a content partner of Benzinga. To see what their indicators say about other stocks, futures, commodities or ETFs, or to get a free demo, click here.
© 2020 Benzinga.com. Benzinga does not provide investment advice. All rights reserved.
---