Lineup Of Hottest Stocks To Short: A Mix Of The Usual Suspects And First-Timers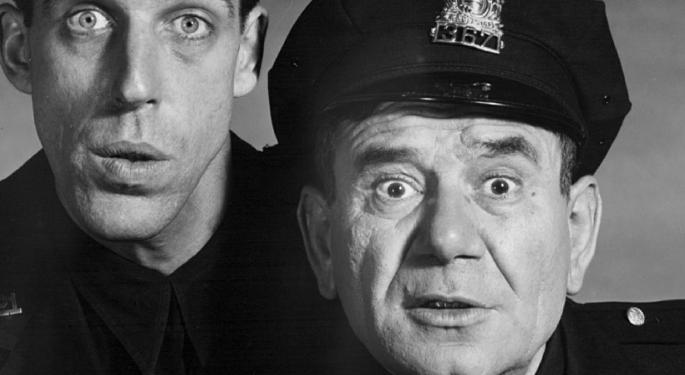 FIS Astec Analytics releases a weekly report detailing the hottest stocks investors have been shorting over the prior trading week. The latest report contains a combination of new entrants and names that were profiled in last week's report.
Top Pick: Frontier Communications
Moving up from the number two spot last week, Frontier Communications Corp (NASDAQ: FTR) moved up to the hottest short pick after shares dipped below the $2.00 mark last week.
Short interest, by volume, did fall from its peak two weeks ago last week. However, short interest as a percentage of the supply available rose by 14 percent, which may suggest that bulls are "calling time" on Frontier and selling their positions — especially at a time when a dividend reduction or even elimination could be implemented.
1. Sirius XM Holdings
Satellite radio provider Sirius XM Holdings Inc. (NASDAQ: SIRI) holds on to the No. 1 spot on the short list and comes at a time when a short squeeze is pushing borrowing costs higher, the stock moved higher and a near 100-percent utilization rate of the available supply was seen.
Although the stock's gains last week were "relatively modest" and "short lived," short squeezes can nevertheless be expensive for some investors. Meanwhile, almost 96 percent of the available shares remain borrowed, which suggests that the pain seen over the past few weeks "will soon be forgotten."
2. Acacia Communications
Acacia Communications, Inc. (NASDAQ: ACIA), the cloud communications provider, is no stranger to the hot short list and returned yet again to the top five list as nearly 100 percent of the shares available to be borrowed have been shorted on all but 16 days since January 26.
Over the past week, short interest volume has fallen 8 percent but at the same time, the utilization rate fell just 1 percent, which may signal that demand for short selling has not changed and large long investors cut their losses.
3. Sears Holdings
Troubled department store Sears Holdings Corp (NASDAQ: SHLD) moves up one spot as the topic of conversation shifted last week to when, not if, Sears and Kmart will collapse.
Short interest grew by 13 percent last week, which brings the total amount of available shares to be borrowed over 95 percent. In fact, short sellers see the end to the company as being "inevitable" so short sellers will hold on to their positions as long as there is sufficient value remaining to cover the borrowing costs.
4. JC Penney Company
Dropping from last week's top pick is another troubled department store chain, J C Penney Company Inc (NYSE: JCP). The difference between the two companies is that the cost to borrow JC Penney's stock is notably lower than Sears even though their respective outlooks appears to be similar.
5. Valvoline
Rounding out the list is a new entrant: Valvoline Inc (NYSE: VVV), a producer and distributor of automotive, commercial and industrial lubricants.
Valvoline's shares began trading last September and quickly dipped to a low of $18.90 two months later. Since then the stock has recovered above its IPO price of $22, but shorts are now finding the stock attractive.
As of last week, short interest remains at around 62 percent of the shares available and has remained above 60 percent since November. Last week also saw a rise in borrowing costs, which implies short sellers are willing to pay a higher cost and are expecting the stock to drop.
View Comments and Join the Discussion!
Posted-In: Department Stores FIS Astec Analytics Short Lists Short StocksShort Ideas Media Trading Ideas Best of Benzinga