What BlackBerry's Risk Of Obsolescence Looks Like In 2 Charts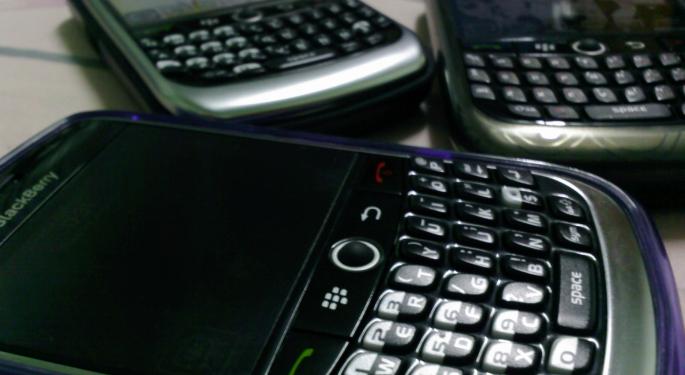 The graphs below were produced by Capital Market Labs.
There's a lot that can be said about BlackBerry Ltd (NASDAQ: BBRY); where it was, where it is and where it may be going.
But for now, and looking back historically, this is what has happened… and this is what the risk of total and complete obsolescence looks like, in two charts.
Revenue (TTM)
Revenue once boomed as high as $20.5 billion over a year, but is now $4 billion -- an 80 percent drop.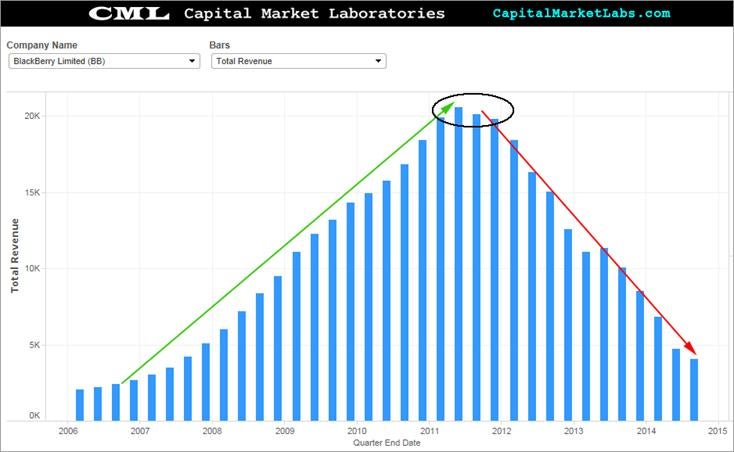 Revenue (TTM) Vs Net Income Margin Percentage
Believe it or not, those blue bars are the same as in the chart above, and the red line is net income margin percentage.
Earnings margin has fallen from the 20 percent range to now -124 percent.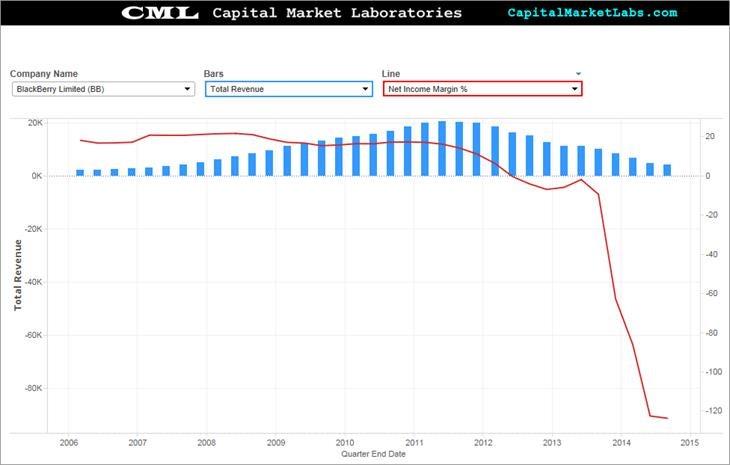 There's a lot more to look at, but sometimes, two charts do tell a story.
The future, of course, has no chart yet.
Ophir Gottlieb can be found on Twitter @ophirgottlieb.
Image credit: Honou, Flickr
Posted-In: Short Ideas Tech Trading Ideas
View Comments and Join the Discussion!