This Strategy Creates Both A Good Day Trade & Swing Trade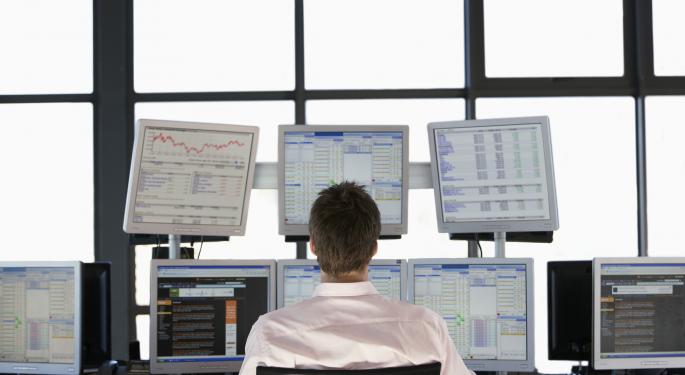 T3 Live and T3 Trading Group Chief Strategist Scott Redler says his one of his favorite trading strategies is the Red Dog Reversal.
He recently joined Benzinga's #PreMarket Prep to talk about why the strategy makes both a good day trade and a good swing trade.
"It's a pivot level that I think is pretty emotional where you break below a prior level after a multiple day direction lose in that direction," Redler said.
He said that some people think the direction will continue lower, so they are shorting below a prior day's low, while others will try to play a bounce.
"So, when it trades through a prior low and then comes back above it, it creates a great actionary, because shorts are trapped and guys that were long just got stopped out, so they want to get back in," Redler explained.
Related Link: 3 Things Apple Showed With Earnings
He pointed to last week's bottom for the Market Vectors Oil Services ETF (NYSE: OIH).
"It did a red dog reversal on Wednesday. It broke below Tuesday's low [and] came back above it on Wednesday. So you bought once it came back above Tuesday's low," he said.
Most sector all pushed above yesterday's highs. Squeezing left over shorts. If they get back below. Perhaps u get the RDR - or wait

— Scott Redler (@RedDogT3) October 22, 2014
On Wednesday, the sector was actually performing better than the S&P 500, Redler said, so it showed a little relative strength.
The next day, when Dennis Gartman and other financial pundits went on television and said that this is a bad market, he said the sector pulled higher and has had a nice move since.
"It was a great day trade that day if you bought it at that level, and then it was also a good swing trade if you said 'I'm not gonna sell it unless it breaks Wednesday's low,' which it never did," Redler said.
Check out his full interview here:
Don't forget to tune in to Benzinga's #PreMarket Prep Monday-Friday 8-9:45 a.m. ET all of the premarket info, news and data needed to start the trading day.
View Comments and Join the Discussion!
Posted-In: Benzinga #PreMarket Prep Red Dog Reversal Scott RedlerShort Ideas Commodities Markets Trading Ideas Interview Best of Benzinga