Rising Short Interest In Pharmacyclics, Other Biotechs (AMGN, GILD, PCYC)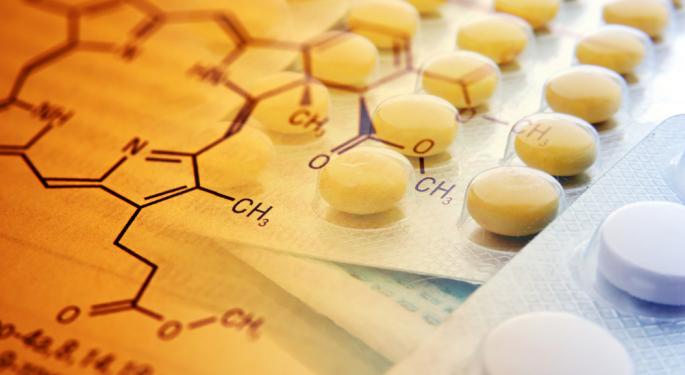 Among leading biotech and emerging pharmaceutical companies, the number of shares sold short in Amgen (NASDAQ: AMGN), Gilead Sciences (NASDAQ: GILD) and Pharmacyclics (NASDAQ: PCYC) grew by the largest percentages between the November 29 and December 13 settlement dates.
Medivation saw its short interest increase in early December as well. But in Alexion Pharmaceuticals, Celgene and Regeneron Pharmaceuticals, short interest was relatively unchanged from the previous settlement date.
Short sellers shied away from Biogen Idec, BioMarin Pharmaceutical, Dendreon, Illumina, Seattle Genetics and Vertex Pharmaceuticals during the period.
Here we take a closer look at how Amgen, Gilead Sciences and Pharmacyclics have fared and what analysts expect from them.
See also: Apple Still Has China Mobile Problems To Solve
Amgen
This California-based biotechnology medicines company saw short interest grow about eight percent to 10.54 million shares, the greatest number of shares sold short since April, and more than one percent of the float. The days to cover rose to more than three during the period.
The company develops and markets human therapeutics based on advances in cellular and molecular biology for grievous illnesses. It got an FDA thumbs up for Nexavar at the end of November. Amgen has a market capitalization of about $86 billion and a dividend yield near 2.1 percent.
Of the 25 analysts who follow the stock that were surveyed by Thomson/First Call, 12 recommend buying shares, and just one recommends selling. The mean price target, or where analysts predict the share price will go, is about 10 percent higher than the current share price.
Shares have traded mostly between $112 and $114 since November, but the share price is still up about 26 percent since the beginning of the year. Over the past six months, the stock has outperformed competitor Teva Pharmaceutical but narrowly underperformed the S&P 500.
Gilead Sciences
Short interest in this biopharmaceutical company has grown in the past seven periods to almost 83 million shares. That was the highest level this year, as well as more than five percent of the float. It would take about six days to close out all of the short positions.
Gilead Sciences focuses on human therapeutics for the treatment of life-threatening diseases such as HIV infection and pulmonary arterial hypertension. The FDA approved its hepatitis C drug in December. The company has a market cap of about $115 billion. The return on equity is more than 29 percent.
All but three of the 26 surveyed analysts recommend buying shares, with 10 of them rating the stock at Strong Buy. Their mean price target is more than 15 percent higher than the current share price. That consensus target would be a new multiyear high for Gilead Sciences.
Shares are trading in the same neighborhood as a month ago, though the stock is up about 46 percent in the past six months. In that time, the stock has outperformed not only larger competitors Pfizer and GlaxoSmithKline, but the broader markets as well.
See also: Ford Expected to Unveil Aluminum-Bodied F-150
Pharmacyclics
Short interest in this clinical-stage biopharmaceutical company jumped more than 23 percent in early December to around 1.62 million shares. That was on top of a 31 percent rise in the previous period, and the days to cover was more than one. Short interest was more than two percent of the total float.
This Sunnyvale, California-based company focuses on the development and commercialization of small-molecule drugs for the treatment of cancer and immune mediated diseases. The nearly $8 billion market cap company has a price-to-earnings (P/E) ratio in the stratosphere.
Of the 17 surveyed analysts, 12 recommend buying shares and none recommend selling. They see room for shares to run, as their mean price target represents more than 24 percent potential upside, relative to the current share price. However, shares traded higher than that back in October.
The share price fell more than 23 percent early in December and seems to be trying to recover. Over the past six months, though, Pharmacyclics has outperformed larger competitor Merck and the broader markets as well.
At the time of this writing, the author had no position in the mentioned equities.
Keep up with all the latest breaking news and trading ideas by following us on Twitter.
View Comments and Join the Discussion!
Posted-In: Alexion Pharmaceuticals amgen biogen idec BioMarin Pharmaceutical Celgene DendreonShort Ideas Trading Ideas Best of Benzinga