BioMarin, Celgene Lead Trend in Biotech Short Interest (BRMN, CELG, REGN)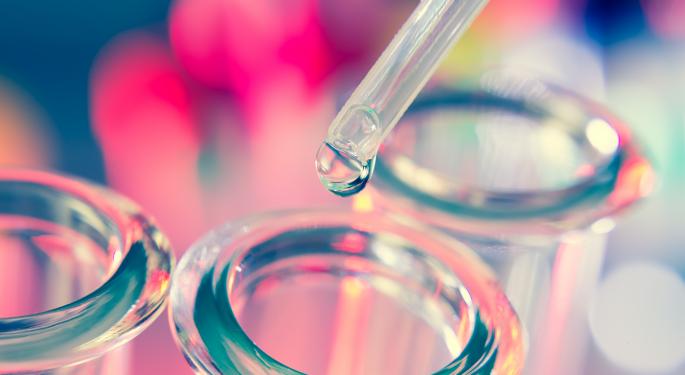 Among leading biotech and emerging pharmaceutical companies, short sellers moved on BioMarin Pharmaceutical (NASDAQ: BMRN), Celgene (NASDAQ: CELG) and Regeneron Pharmaceuticals (NASDAQ: REGN) the most between the August 30 and September 13 settlement dates.
The number of shares sold short in Alexion Pharmaceuticals (NASDAQ: ALXN), Biogen Idec (NASDAQ: BIIB), Gilead Sciences (NASDAQ: GILD), Illumina (NASDAQ: ILMN) and Pharmacyclics (NASDAQ: PCYC) grew somewhat in that period.
However, short interest in Amgen (NASDAQ: AMGN) and Seattle Genetics (NASDAQ: SGEN) was relatively unchanged in that time. Declining short interest in Dendreon (NASDAQ: DNDN) andVertex Pharmaceuticals (NASDAQ: VRTX) bucked the trend during the first weeks of September.
Here we take a closer look at how BioMarin Pharmaceutical, Celgene and Regeneron Pharmaceuticals and have fared and what analysts expect from them.
See also: Illumina Applies CE Mark to Expanded MiSeqDx System
BioMarin Pharmaceutical
The number of shares sold short in this biopharmaceutical company jumped more than 39 percent to total more than 5.73 million. That was the highest level of short interest since mid-March and came to about four percent of the total float. The days to cover dropped from more than six to less than three.
BioMarin Pharmaceuticals offerings include Naglazyme and Kuvan. This San Rafael, California-based company now has a market cap of about $9 billion. Revenues are expected to grow by 10 percent this year and the next. The long-term earnings per share (EPS) growth forecast is about 25 percent.
Nine of the 22 analysts polled by Thomson/First Call rate the stock at Strong Buy, and eight more also recommend buying shares. The mean price target, or where analysts expect the share price to go, suggests upside potential of more than six percent. That target is less than the recent multiyear high.
Shares have pulled back about eight percent from that high but are still up more than 12 percent in the past month. BioMarin has outperformed competitor Amicus Therapeutics (NASDAQ: FOLD), as well as the broader markets, over the past six months.
Celgene
The short interest in this biopharmaceutical company increased about 14 percent to more than 4.94 million shares, on top of a rise of more than eight percent in the previous period. That was about one percent of the total float as of mid-September, and the days to cover rose to more than two.
This New Jersey-based maker of therapies to treat cancer and immune-inflammatory related diseases has a market cap of more than $60 billion. Analysts predict double-digit earnings and revenue growth for the current quarter. The company's long-term EPS growth forecast is almost 22 percent.
Out of 28 analysts surveyed, 13 rate the stock at Strong Buy and 10 others also recommend buying shares. Yet they believe the stock has only a little headroom, as their mean price target is less than four higher than the current share price. That target would be a new multiyear high though.
Shares have climbed less than four percent in the past month, and the share price is up more than 80 percent since the beginning of the year. Celgene has outperformed larger competitor Johnson & Johnson (NYSE: JNJ) and the broader markets over the past six months.
Regeneron Pharmaceuticals
This Tarrytown, New York-based biotech company saw short interest swell more than 10 percent to around 3.84 million shares. That was the greatest number of shares sold short since mid-May, and it represented about five percent of the float. Days to cover remained more than five.
Regeneron develops, manufactures and commercializes medicines for the treatment of serious medical conditions. It announced the appointment of a new CFO earlier this month. The company has a market cap of more than $28 billion but offers no dividend. Its return on equity is more than 68 percent.
Of the 20 polled analysts, 15 recommend buying shares, and none recommends selling. The mean price target is only marginally higher than current share price, which means the analysts see little upside potential at this time. Note that the share price was higher than that target last week.
The share price is up almost 63 percent year-to-date but it has retreated more than four percent in the past few days. Over the past six months, the stock has outperformed peers Amgen and Novartis (NYSE: NVS), as well as the broader markets.
See also: Alexion, Pharmacyclics Buck Trend in Biotech Short Interest
At the time of this writing, the author had no position in the mentioned equities.
View Comments and Join the Discussion!
Posted-In: Alexion Pharmaceuticals amgen Amicus Therapeutics biogen idec BioMarin Pharmaceutical CelgeneShort Ideas Trading Ideas Best of Benzinga