Small Caps Still A Point Of Interest In The Options Week Ahead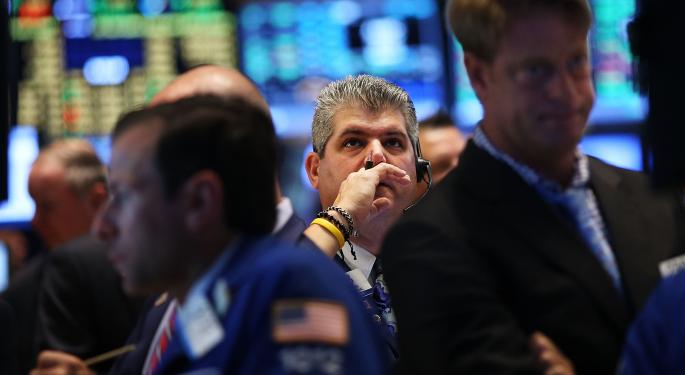 Scoreboard
Friday was a little flattish, but could be considered a win for the bulls since they managed to fend off several sell-off attempts on equity market-bearish jobs report. The good jobs data should have been a market bull killer, but it wasn't. This made for the sixth straight green week for the broader indices.
The options market setups have not yet changed, so more upside is yet possible. It is important to watch the small caps as they have some catching up to do relative to their all-time highs. Financials (rate hike is good for them) will also play an important leadership role as they should rise on higher rate prospects of higher rates to come. The financials might rally for the short term, then revert trading in tandem with the general markets.
As was evident in the lack of selling pressure on Friday's jobs report, the 2015 bears have done zero work this year. The selloff came on headlines with no follow through pressure from bears. The red days were on the bulls selling and not so much bears pressing them.
Related Link: Retailers Begin To Step Into Earnings Spotlight This Week
This Week
The open interest data still shows a decent platform of support for bulls to continue their efforts. The small caps OI resistance got a little more difficult, but nothing insurmountable.
Focus points
Small caps
Apple Inc. (NASDAQ: AAPL)
Financials
Biotech (especially for the Nasdaq)
Facebook Inc (NASDAQ: FB) (turned red by about 1.5 percent the day after its green earnings day)
Tickers
Chipotle Mexican Grill, Inc. (NYSE: CMG): Had an extreme scare as it dropped over 4 percent, but recovered to close down 0.8 percent. It dodged a bullet but is still playing with fire at these levels. It needs a bounce here or another $50 off is easy.
The E-coli issue isn't completely settled yet. Technically, it was precariously perched on Friday and needs a desperate bounce or risk more downside down to $550 or lower.
Walt Disney Co (NYSE: DIS) still looks a little top heavy.
Posted in: Previews Options Pre-Market Outlook Markets Trading Ideas Best of Benzinga