Last Week Was Historical In The Options Market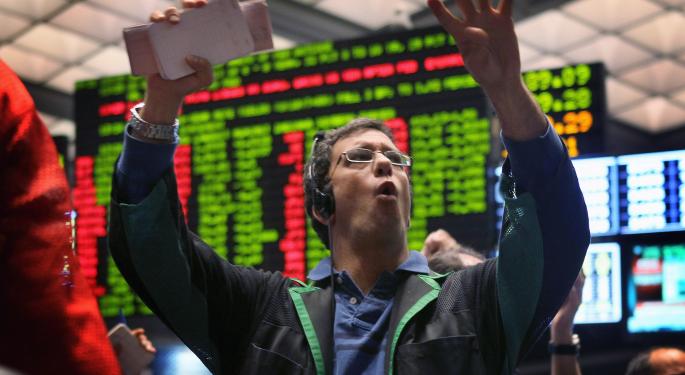 Check out the video below for a full recap of this week's outlook:
Special note for a special week: Last week was a historical week where markets set near records in both directions. There are a thousand stories to cover, but here are a few important points.
A flash crash on Monday. A flash crash during which major corporations like Apple Inc. (NASDAQ: AAPL) and General Electric Company (NYSE: GE) lost 15 to 30 percent of price in seconds.
Wide swings where the Dow Jones Industrial Average traveled 60 percent of its value in a week (10,000 points). The Nasdaq dropped to a level that marked a 26 percent correction from recent highs.
Major system breakdowns: Every day, people read about a serious system malfunction starting with the choppy open on Monday then NAV mutual fund calculations. People may never know if it was the crash that caused the breakdowns or if the breakdowns caused the crash.
Broker failures: During the morning madness, it was impossible for some people to trade.
The end results: Green weekly candles in the indices, but not before inflicting massive and broad-based technical damage the extent of which is not yet fully clear.
Why The Bounce?
Part dead cat bounce.
Part China's QE announcement.
Add a sprinkle of Chinese government stock market intervention including buying in the open market.
And a dash of a historic oil rip (21 percent off the lows) Thursday and Friday. This drags the whole complex up and is infectious to the other sectors.
What To Expect This Week?
Under normal circumstances based on the open interest data from Friday, it should be boring in comparison to the week ended; but the wide trading ranges created price elasticity meaning that prices will find it easier to cover bigger spans in short period of time. Expect the unexpected.
Variables at play in the near term:
China: No resolution yet, just loose band aids.
Systemic uncertainty (flash crashes caused by system failures). It's hard to erase the -9 percent Nasdaq drop on August 24 so traders will be once bitten twice shy and will be quick to hit the sell button at the hint of trouble next week.
Rate hike: The hoopla that CNBC helped build up around the Jackson Hole Fed event was much ado about nothing. Stanley Fischer said with respect to the hike "we haven't made the decision yet."
Oil: Will the rip continue? The author is skeptical that it will just based on the belief that Saudi Arabia is not yet done punishing the U.S. oil companies.
Greece: Snap election on September 20 and the new party could jeopardize the deal in place.
EQE increase in speed (likely), magnitude (unlikely) or span (least likely). ECB inflation data is disappointing, so if they announce a sweetened EQE then there could be a rally. Most experts already know they have limited availability of bonds can buy, so the catalyst might be limited.
Technical Analysis: Technicians expect a revisit of the lows or worse.
VIX still to high so uncertainty looms.
Note Of Caution
The U.S. economy catches a disease to which is has no medicine. It would take a long time to develop the cure and by then the damage would be much worse than it would've been. Respect this sentiment trading because even though the resulting selloff could be baseless, it can also be almost bottomless.
Nothing has changed in the fundamentals. Consider Apple. It dropped to $92 on August 24. It didn't lose 15 percent worth of earning ability; Its fundamentals remain unchanged. The same goes for Costco Wholes Corporation (NASDAQ: COST), General Electric and others that dropped over 20 percent in seconds.
Main thesis points that remain unchanged:
China is a mystery
Europe is mired, but have a EQE to try and fix it
The U.S. recovery is ongoing and fundamentals are still solid
QE ended and Fed is lightening up balance sheet
Rates to rise soon
Emerging markets under pressure
Oil is depressed
Greece is an issue
Japan stuck in a rut
Currencies are in flux where anything can and has already happened
Geopolitics are scary
Ranges
For weeks, the author has been cautioning against wild potential break of the ranges. Until this crash, the ranges played out perfectly. The premium sellers of weekly puts got hurt the most. The risk was looming and the swings were getting bigger, which was signaling a potential violent break of the status quo. It will take a while to re-trust the ranges, but it's happened before.
Two-Year Weekly Candles in SPY, QQQ and IWM

VIX: All-time record move and now second only to the 2008 debacle.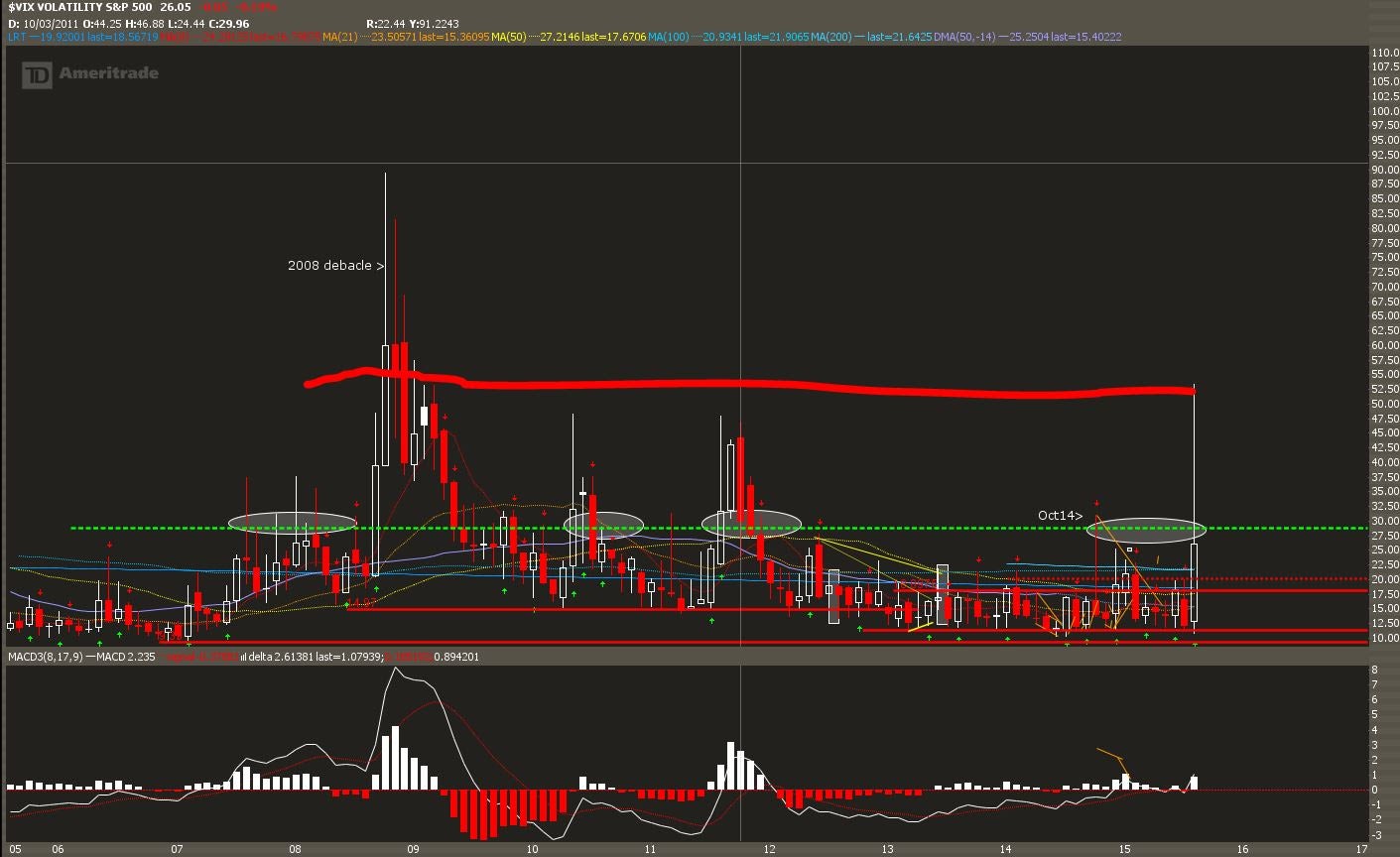 Posted in: Previews Options Pre-Market Outlook Markets Trading Ideas Best of Benzinga